How to convince high school students to follow a career in agriculture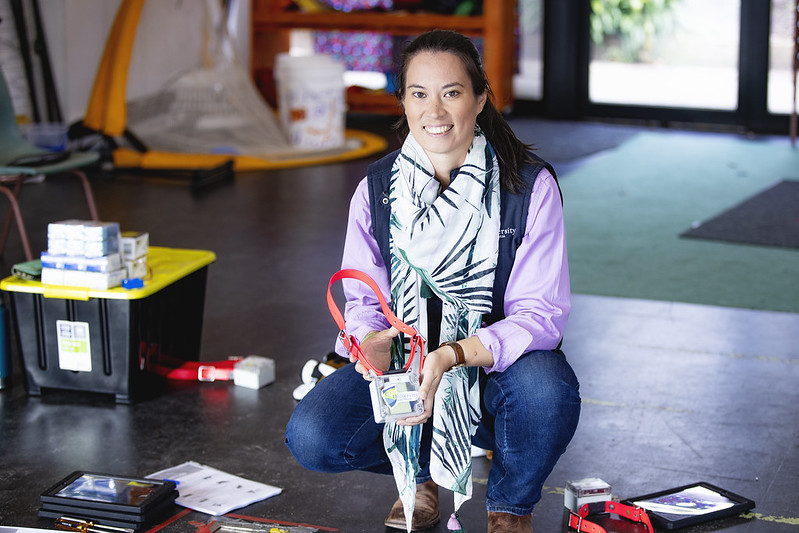 A researcher in agricultural careers and workforce is encouraging us to talk more about the unique job opportunities in agriculture in order to fill the skills gap.
One of the most surprising things Associate Professor Amy Cosby uncovered during her research into careers in agriculture was the lack of student work placement options in some areas of NSW.
"For some students completing a VET qualification in agriculture, they were doing their mandatory placement at Bunnings! This blew my mind. It's a real issue that students can't access high quality placements and careers advisors and teachers don't have established connections to the agricultural sector."
The lack of placement opportunities is just one of the many issues our industry will need to address if we want the next generation to consider a career in agriculture.
Amy Cosby is a Senior Research Fellow (Agri-tech Education and Innovation) at CQUniversity Australia. She works in a team who develop and evaluate innovative programs to increase the skills and knowledge of the current and next generation agricultural workforce in agritech tools and systems.
It's not all up to high school careers advisors
Working closely with various schools and educational institutions, Amy says one of the most common statements she hears is that career advisors need to be doing more to encourage students to pursue jobs in agriculture.
"Career advisors are one part of the equation and are typically under resourced and time poor. They can have hundreds of students with whom they need to provide opportunities, experiences and advice to, and only limited time to do so. It's up to everyone in schools and the agricultural industry to encourage school students to consider careers in agriculture."
Amy also stressed that careers advisors work in an incredibly noisy environment, with various industries trying to attract high school students to build their workforce.
"Career advisors are pulled by defence, health, construction – everyone wants the career advisors to promote their industry's respective career path. It's really competitive.
"A career in agriculture is also not a linear path. You don't always just go to uni, get a degree and then start working in a job which directly relates to your degree, so it can be a difficult path for careers advisors to help students navigate. We need to be better at sharing the options out there," Amy said.
We need to open our doors
By far the best way to expose students to agricultural jobs in Australia is to show them. And this hands-on experience is something which Amy insists we need to become better at.
"I'm a dairy farmer so I know it can be challenging to invite Year 10 or 11 students onto a farm and then give them tasks to do without close supervision, which can be challenging with so many competing priorities in a business. I appreciate we need to be better at helping workplaces navigate the placement process. However, at the moment there is a lack of placement opportunities, so students are not getting the exposure, or the positive experiences they need to be convinced to follow a career in agriculture.
"If you are not immersed in it, you are not aware of the jobs available. Everyone is short of time but if we don't invest in young people, we don't have a workforce."
Oh, so you work in ag?
Careers advisors, teachers, students and the community need to be made aware of the unique agricultural jobs in Australia – and it's up to us to talk about all the various careers in agriculture.
"A student might be really creative so a careers advisor might suggest a career in marketing. This is great but what about a marketing career in ag? For example, encourage the student to do a work placement where they design a new label for a premium dairy product. Or they might be interested in science. So get the student on a placement where they are soil profiling and testing and learning what the best fertiliser is to use based on the data.
"There are so many unique and varied roles in agriculture and they all require different skills-sets, and personalities but the difficulty is in getting people to go beyond their thinking of what a career in ag could look like, that's where the face-to-face interaction and learning experiences are just so important."
Amy summarises that if we can become better sellers, more competitive and better at opening our doors and talking about all the exciting careers in agriculture, we will be a step closer to addressing the labour shortage across the industry.
"You can't be what you can't see," she says.
If we don't know about a job in agriculture, we won't be likely to pursue it.
Amy Cosby has recently published a report titled: Cultivating the next generation: The role of school-based educators in promoting agricultural careers for AgriFutures Australia. To read more about her insights into agriculture skill development and opportunities to build our agricultural workforce, visit the AgriFutures Australia website.