Brian Ahmed case study: egg sales hatch new opportunities
Farmer: Brian Ahmed, Managing Director LT's Eggs, Wyndham Cache, Pakogen.
Enterprises: wholesale and retail egg production and sales, gourmet food outlet, restaurant and cafe, packing supply business.
Brian's key messages:
Take time to step back from your operations to see how they operate within a broader framework
Existing operations often contain potential sources for diversification
Listen to feedback from your customers; it can lead to new opportunities
Diversifying is challenging but can also be very rewarding.
While the egg may have come first for Victorian farmer Brian Ahmed, what followed was far more diverse than simply chickens. Since inheriting the family egg production business, Brian – in partnership with his wife and brother – has diversified into not one but three other separate enterprises. Brian's only regret about diversifying is that they did not do it sooner.
Brian is managing director of LT's Eggs, a wholesale supplier of eggs in the Werribee region of Victoria. What began as a small-scale operation with just 500 birds now produces about 2000 dozen eggs a day from 30,000 birds.
He also operates a retail outlet called Wyndham Cache, selling eggs as well as a range of gourmet food products, including poultry. Alongside this retail outlet is a cafe/restaurant offering breakfast, lunch and dinner and a functions gallery. Finally, he is managing director of Pakogen – a packaging supply business that counts Coca-Cola, Etihad Stadium and the Melbourne Cricket Ground among its customers.
The first steps
Brian's first step outside the boundaries of wholesale egg production came with the deregulation of the Australian egg industry in the 1980s, which allowed LT's Eggs to start selling direct to the public from their Werribee South farm. At first, customers were mostly locals, but with the growth of local attractions such as Werribee Open Range Zoo, tourists began stopping for eggs as well.
That drew a steady stream of customers to their door, but then these customers started asking whether the shop had anything else for sale.
"We basically looked at what the customer was asking for and we thought, they're coming here to buy their eggs and if one person asks for something, then two, then three, you start to think there might be something in this," Brian says. "If they're coming here to buy two dozen eggs and spend $5 to $6, if you've got the other products then they start spending $20 to $30."
So the company began supplying a range of gourmet food products under the company name Wyndham Cache, including poultry, fresh vegetables, honey, jams, pies, sauces and other treats.
The business was booming. Then three years ago, the owners hit on another idea to expand the business.
"We realised that people were looking for somewhere to eat as well so we built a new building that incorporates a cafe/restaurant," Brian says. "The customers were coming, so for us it was about trying to get the most out of them."
Cutting costs
During this time, when things were getting a little tight in the egg business, Brian began looking for ways to cut down his costs. One area he identified for improvement was in packaging.
"Our packaging costs were very high so I went over to China and sourced a pulp manufacturing company that could produce egg cartons for us," Brian says. "The first couple of containers I brought in were very poor quality and weren't up to standard but I worked with the factory and improved them."
This presented Brian with yet another opportunity to diversify. He partnered with a friend, who had some sales experience, and the two began working on a range of packaging products including food and drink trays, cups, insulating liners and lids for boxed fruit and vegetables, and pulp products. Pakogen is now about five years old and has already acquired some big-name customers, taking the next step to become a fully-fledged independent business.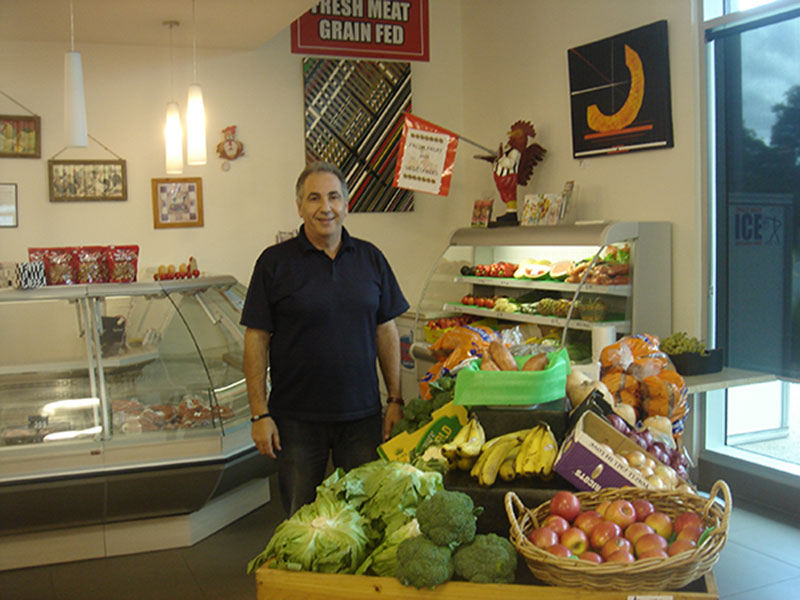 Identifying opportunities
Finding the opportunities for diversification is not always easy. In Brian's case, his initial approach was to look hard within his own business.  "The easiest way is look at where your costs are, what are your biggest costs and see what you can do with those things," he says. "That's what I did with the packaging and then it led to a whole lot of other things."
However, he also stresses the importance of listening to what customers are asking for and of working smarter instead of just harder.
"There comes a time when you're working hard on a farm, you're trying to cut costs, you're forever doing all the work yourself and you don't have the time to look outside the square but there is a point in any business where you have to take that step and say 'I have to employ someone and that will give me the opportunity to do other things'," Brian says.
Challenges and rewards
Brian's early research on running a business had taught him that diversification was important for long-term sustainability, and his experience has proven the advantage of not having all his eggs in one basket.
"When you've got four things going, the business suddenly has a whole new security and there's always enough going on to keep it positive,"  Brian says. "Whereas egg farming in the early days, when everything was going well it was all good, but when the cholesterol myth hit in the early 1980s, we almost went broke overnight."
While Brian has found that the fundamental principles of running a business are the same no matter what the business, he and his partners have still encountered some significant challenges in operating four very different enterprises.
"The key challenges in any business is managing staff – we've employed people under three different awards so there are a lot of things that you have to learn along the way," Brian says. Across all four businesses, they now employ 33 staff, about half of whom are full-time, so Brian says advice and assistance in managing staff from organisations such as the Victorian Farmers Federation has been invaluable.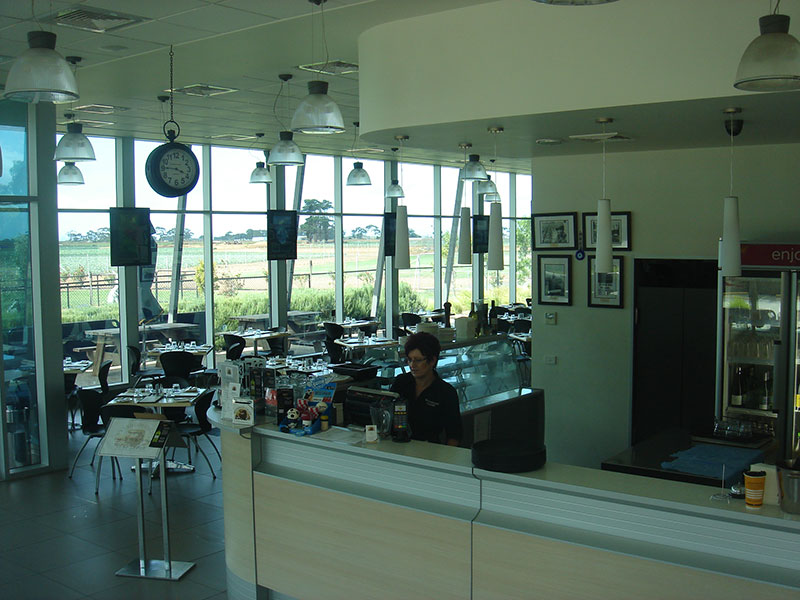 Getting financial backing also proved difficult, as Brian found banks were sometimes reluctant to lend money for a new venture where the owner had no previous experience of the industry and where they were already in a variable, seasonal industry such as farming. However, with a more diverse range of ventures under his belt, that has become much easier.
But the rewards of diversification have extended beyond the financial.
"The enjoyment is always to start something from scratch and see it succeed – it's not just about making money," Brian says. "If you really believe in something and you're passionate about it, you work towards it and you'll get there."
Further resources
More information on diversification in rural industries is available from the following reports, which can be downloaded from agrifutures.com.au: