17 ideas from high school students on how to better connect young people with agriculture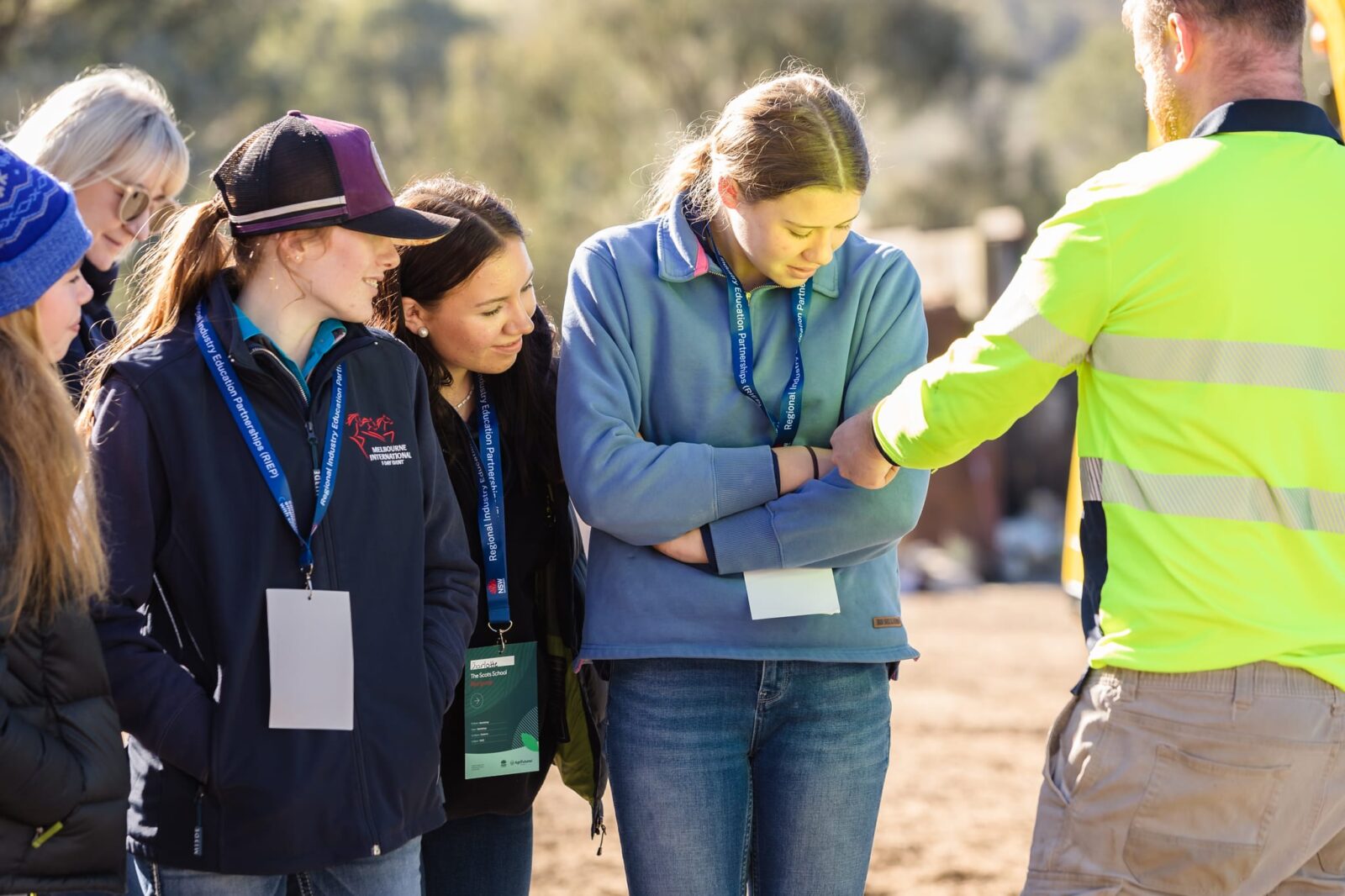 In collaboration with Training Services NSW, AgriFutures recently hosted two Ag Industry Days for high school students, aimed at busting myths about working in agriculture. The days culminated in a Pitch Competition, which challenged the students to formulate ideas addressing challenges in agricultural education and engagement with young people. Read 17 of the pitches below!
Farmwatch: This pitch suggests an app called "Farmwatch" that uses drone technology to provide live feeds from farms, and engage students through interaction and hands-on experiences.
Empowering Future Entrepreneurs in Agriculture: This program combines hands-on agricultural experiences with entrepreneurial opportunities. By empowering young people to develop agricultural products, the program aims to cultivate financial literacy, sustainable practices, and entrepreneurship.
AgIT – Bridging the Rural Divide: This program aims to provide non-rural students with exposure to the agricultural industry through interactive sessions, workshops, and site visits.
AgriQuest – Interactive Career Exploration: AgriQuest is an interactive game designed to help young people explore careers in agriculture. Players create a character and embark on a virtual journey to discover various agricultural jobs, engaging in work experience and skill development along the way.
AgriCamp – Farm Industry Experience: AgriCamp offers a three-day camp excursion for students to visit different farms and workplaces, providing firsthand experiences in agriculture.
"It's not what it seems…" – TV Show: This TV show aims to break down stereotypes and showcase the real experiences of individuals working in agriculture. Through authentic representation and educational content, the show aims to inspire and educate young viewers about the industry.
Agriculture Adventure – Pathway Exploration: Participants choose from different tracks (Livestock, Crop, Tech, Business) to explore specific aspects of agriculture over several months.
Igniting the Future – Junior Ag Industry Program: This program combines a promotional campaign with school initiatives to educate teenagers about careers in agriculture.
VirtuAgriculture – Virtual Reality Exploration: This proposal introduces a virtual reality experience that allows students to explore various aspects of agriculture from around the world. The integration of virtual reality in classrooms aims to enhance engagement and understanding.
In School to Industry: This pitch proposes expanding students' understanding of agriculture beyond traditional farming through practical experiences, local partnerships, hands-on learning, and industry interactions.
Igniting Agricultural Pathways: This solution focuses on bringing in diverse professionals to showcase unconventional careers in agriculture. It emphasises hands-on experiences, immersive programs, and partnerships to create an engaging and insightful learning environment.
Cultivating Curiosity: This idea revolves around student-managed farms equipped with cutting-edge technology, providing practical experiences, leadership opportunities, and comprehensive agricultural education beyond traditional farming.
Uniting Futures: This pitch suggests a cross-school agricultural experience, bringing students from different schools together to explore farms, businesses, and various agricultural careers. It emphasises collaboration, networking, and job connections.
Power of People: This solution leverages social media to create a community connecting young people with those in agriculture. By sharing relatable stories and experiences, it aims to inspire, educate, and foster a sense of belonging.
Engaging Young Minds: The focus here is on early primary education, introducing agriculture concepts into the curriculum, providing hands-on programs, and offering excursions to create a solid foundation of agricultural understanding.
100 Different Careers: The aim here is to educate students about over 100 different careers in agriculture. The program focuses on comprehensive career education, industry connections, and mentoring to inspire a new generation of agricultural leaders.
Targeting 'City Kids': This solution intends to bridge the awareness gap in metro areas by offering excursions, tailored exchanges, and a traveling exhibition that showcases innovative aspects of agriculture to urban students.
Want to find out more or connect with the students who came up with these ideas? Email abbey.ocallaghan@agrifutures.com.au