Our people
With a head office in Wagga Wagga, NSW, we are a team of approximately 60 people spread across Australia's metropolitan, rural and regional areas. We share a passionate commitment to our values: we are connected, positive, real and future thinking.
In order to create tangible value for our levy payers and stakeholders, collaboration is critical to how we work. Partnerships allow us to bring together different capabilities, knowledge, skills and experience to facilitate the wider adoption of research outputs and outcomes. Some of our stakeholders include our levied industries, other RDCs, industry panels, industry representative organisations and research partners. Steering our organisation, the AgriFutures Australia Board provide strong leadership and strategic direction.
Board of Directors
The AgriFutures Australia Board consists of seven Non-Executive Directors including a Chairperson and one Executive Director (the Managing Director). With a firm pulse on our values – connected, positive, real and future thinking – our skilled and passionate Board sets our strategic direction and monitors our ongoing performance. Working under our Statutory Framework, the Board is responsible for ensuring AgriFutures Australia fulfills its statutory functions in a proper, efficient, and effective manner, including by determining the objectives, strategies and policies to be followed by it.
Close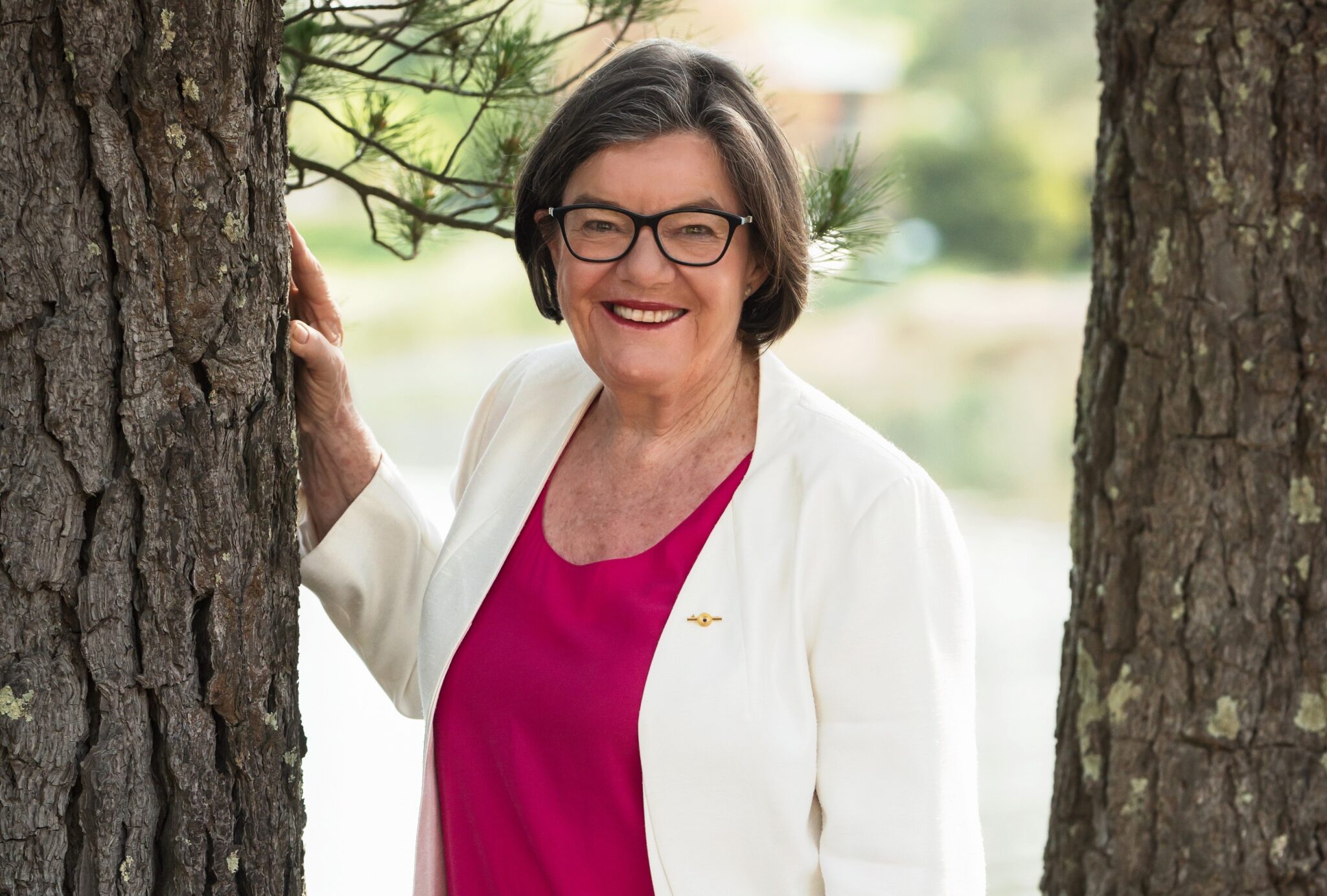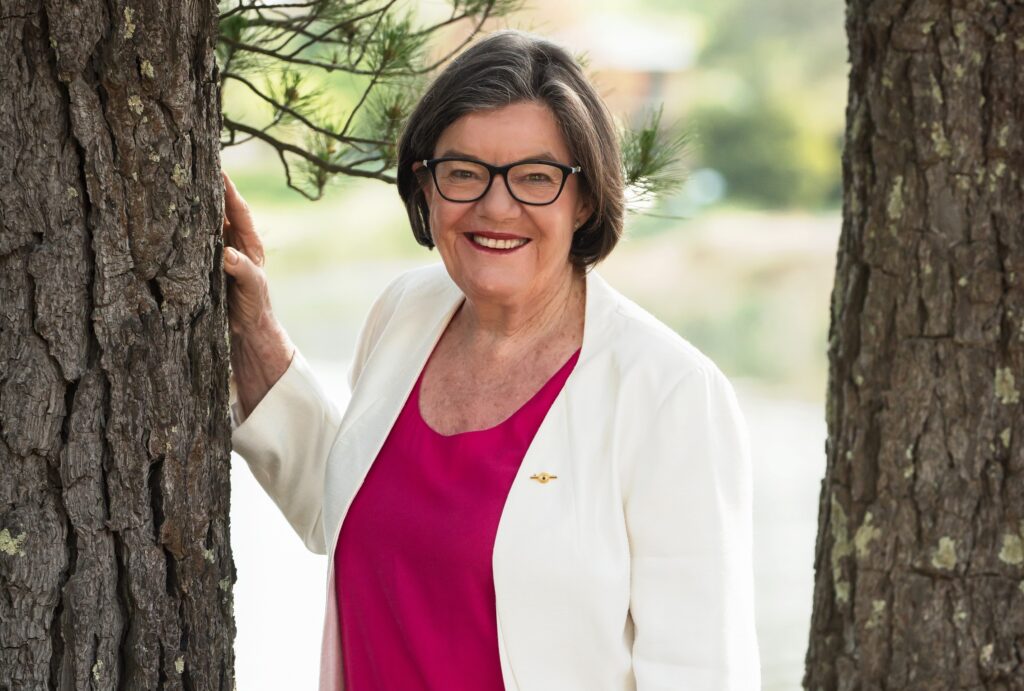 Cathy McGowan AO
Chair
Appointed 11/01/2023.
Cathy is an experienced company director with an extensive career in business, agricultural research, development, extension and politics.
As a graduate of the Australian Rural Leadership Program, Cathy committed to the vision of a "prosperous caring rural Australia alive with opportunities for everyone".  She believes Agrifutures Australia is the premier national organisation for delivering on her commitment, particularly helping build a nation with effective rural policies based on prosperous and caring industries.
Prior to her role at AgriFutures Australia, her career highlights include representing the rural electorate of Indi in Parliament from 2013- 2019, president of the peak national organisation Australian Women in Agriculture, Chair of national Regional Women's Advisory Council and a community representative at the 4th Ministerial meeting of the WTO in Doha.
Cathy lives in the Indigo Valley, Dudwroa & Dhargal country where the community groups play a vital role enhancing sustainability within the Murray Darling system.
BA., Dip Ed., Ma Ag and Rural Development, The Australian Rural Leadership Program- Graduate C 3, Churchill Fellow 1990, Doctor of letters (honoris causa) Western Sydney University, Officer in the Order of Australia 2004, Vice Chancellor's Fellow La Trobe University
Close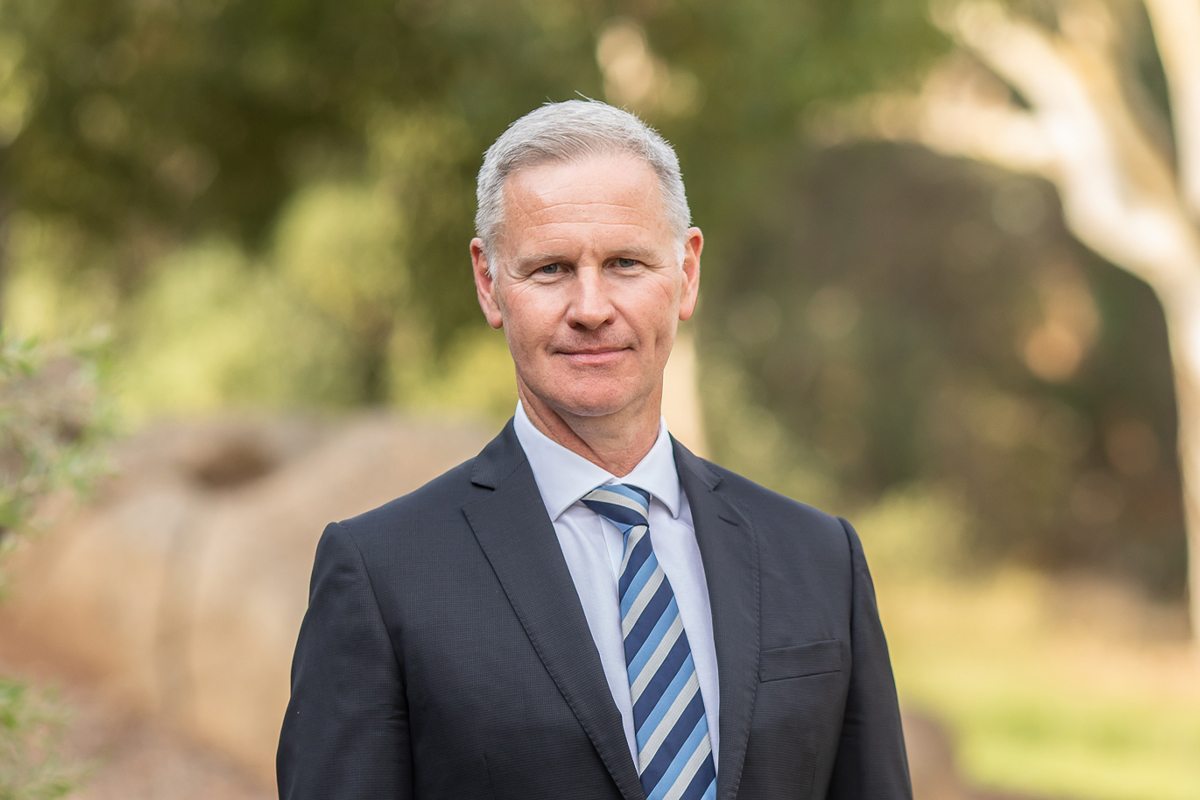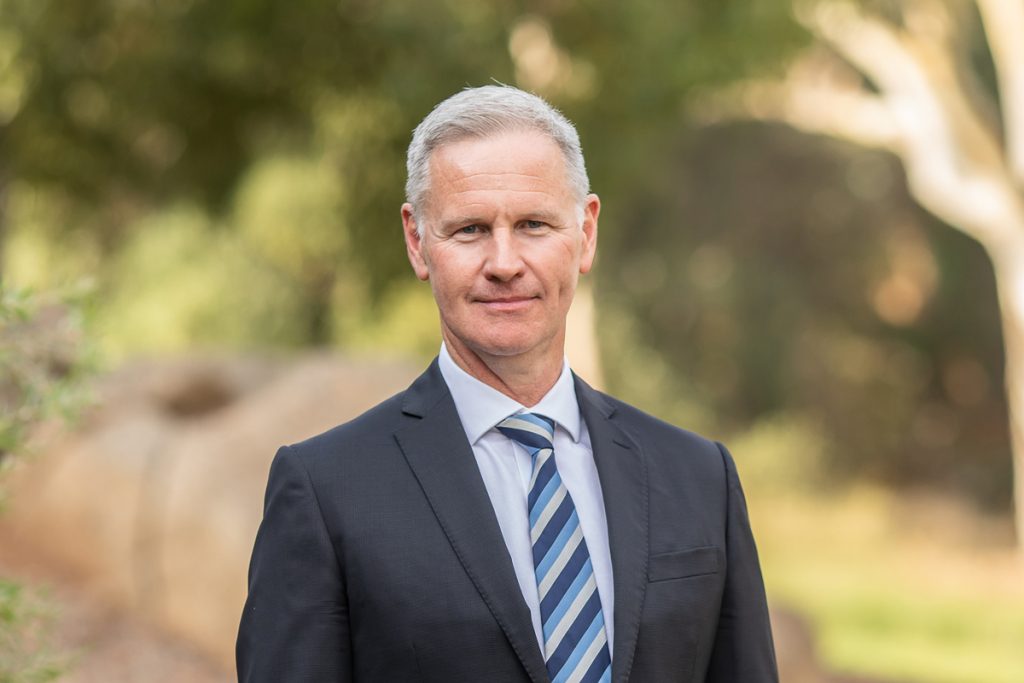 Mr John Harvey
Executive Director and Managing Director
Appointed 03/05/2016.
Mr John Harvey joined AgriFutures Australia (formally RIRDC) in May 2016 as Managing Director. He accepted the challenge to set a new, more commercial direction for the organisation.
Mr Harvey aims to make AgriFutures Australia a change agent for transforming existing industries with new technologies and seeding new, high value industries that ensure Australian agriculture continues to grow.
Prior to this appointment, Mr Harvey held various positions at the Grains Research and Development Corporation (GRDC) spanning 18 years, including five years as Managing Director.
A graduate member of the Australian Institute of Company Directors, Mr Harvey was a Director of Australian Crop Accreditation System Limited and a Director of the Value Added Wheat Cooperative Research Centre.
He has served on the boards of Pulse Breeding Australia, Barley Breeding Australia and the National Soybean Breeding Program. He was also a member of the Australian Winter Cereals Pre-Breeding Alliance and the CRC for Plant Based Management of Dryland Salinity.
BSc (Rural) Hons (University of New England), Graduate of the Australian Institute of Company Directors.
Close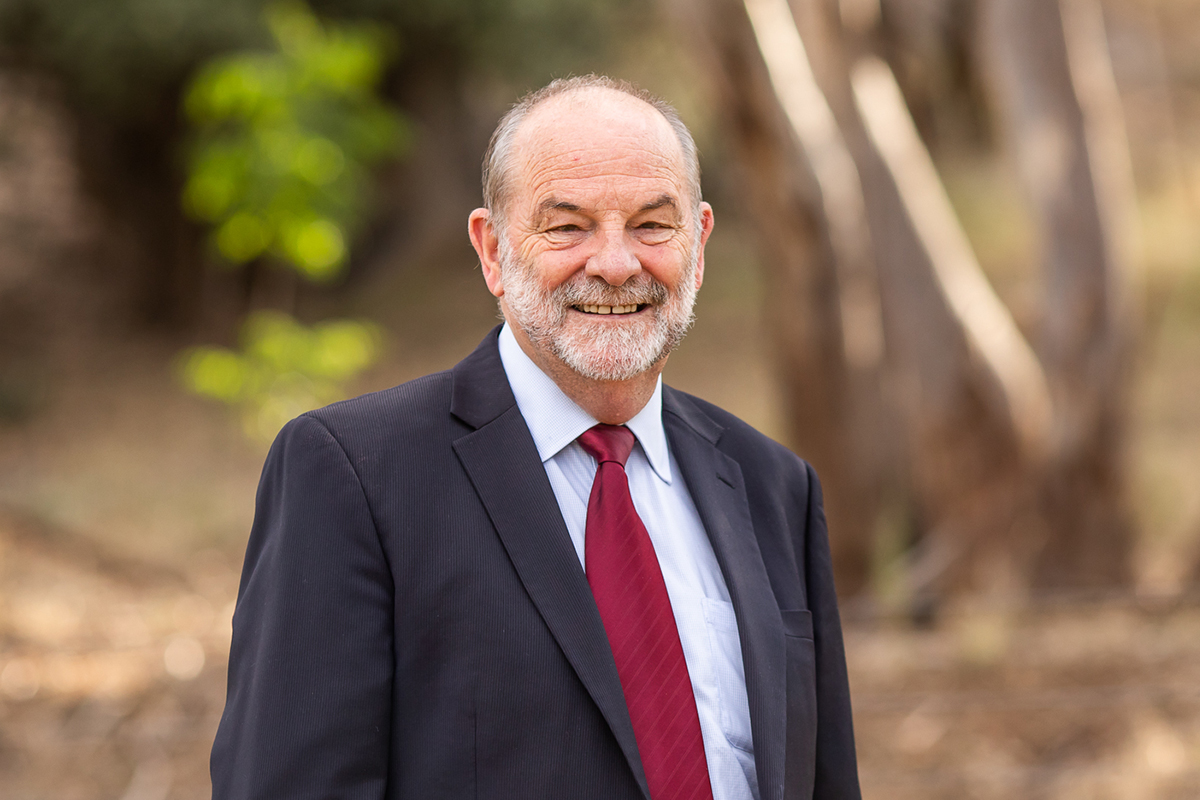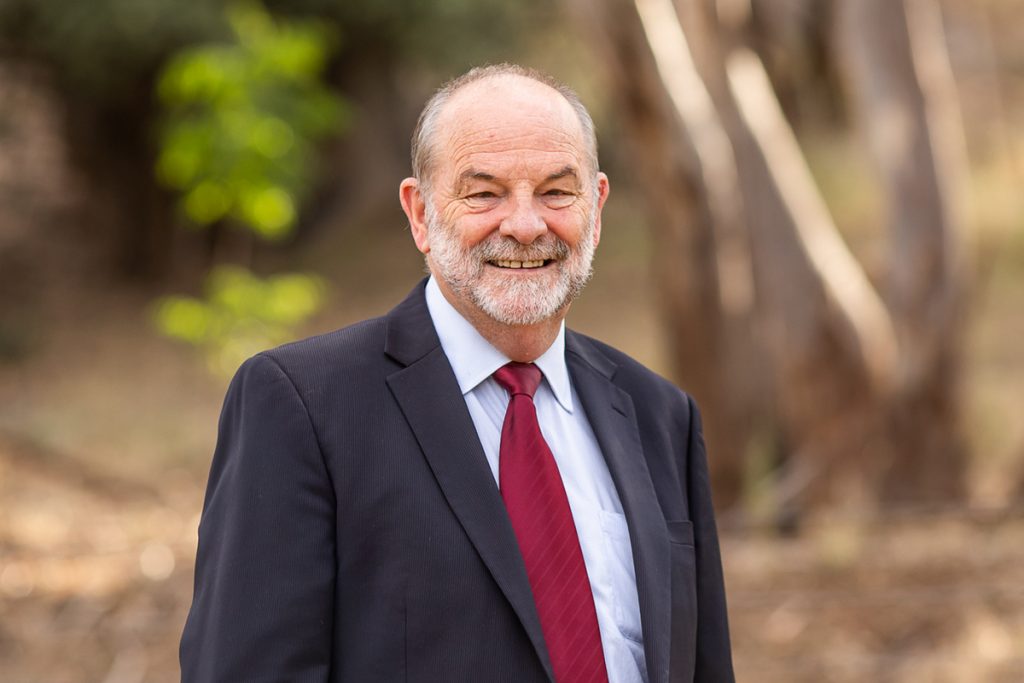 Dr William Ryan
Non-Executive Director
Appointed 11/10/14 until 30/09/17. Reappointed 1/10/17 until 30/09/20. Reappointed 1/10/2020 until 1/10/2023.
Experience with his grandfather and wider family who developed farms from virgin bush in the wheatbelt of WA, inspired Dr William Ryan's interest for agriculture and he has worked in agriculture throughout his career.
He describes successfully implementing early weaning on extensive cattle stations in northern Australia as one of the proudest moments in his career. The program significantly increased branding rates and also illustrated to him the tremendous impact that both research and development can have in a commercial cattle production system.
He joined the AgriFutures Australia Board because of its unique role in research and development across Australian agriculture.
"Innovative research and development is vital to the development and growth of a vibrant and diverse agricultural sector. In a rapidly changing world, AgriFutures Australia has a significant role to play in developing and empowering the people of Australia's rural industries who, in turn, build strong and resilient regional communities."
Dr Ryan joined the Board in 2014 with a professional record that includes revitalising and leading the Kondinin Group, one of Australia's largest independent research groups. He is currently Chair of the Agricultural Produce Commission of Western Australia, Chair of the Guildford Grammar School Foundation and an independent agricultural consultant. He has previously been a member of GRDC's Western Panel, a senior executive in the Heytesbury Group and a director of Vasse Felix Pty Ltd.
Bachelor of Science in Agriculture (UWA); PhD (UWA), Graduate of the Australian Institute of Company Directors.
Close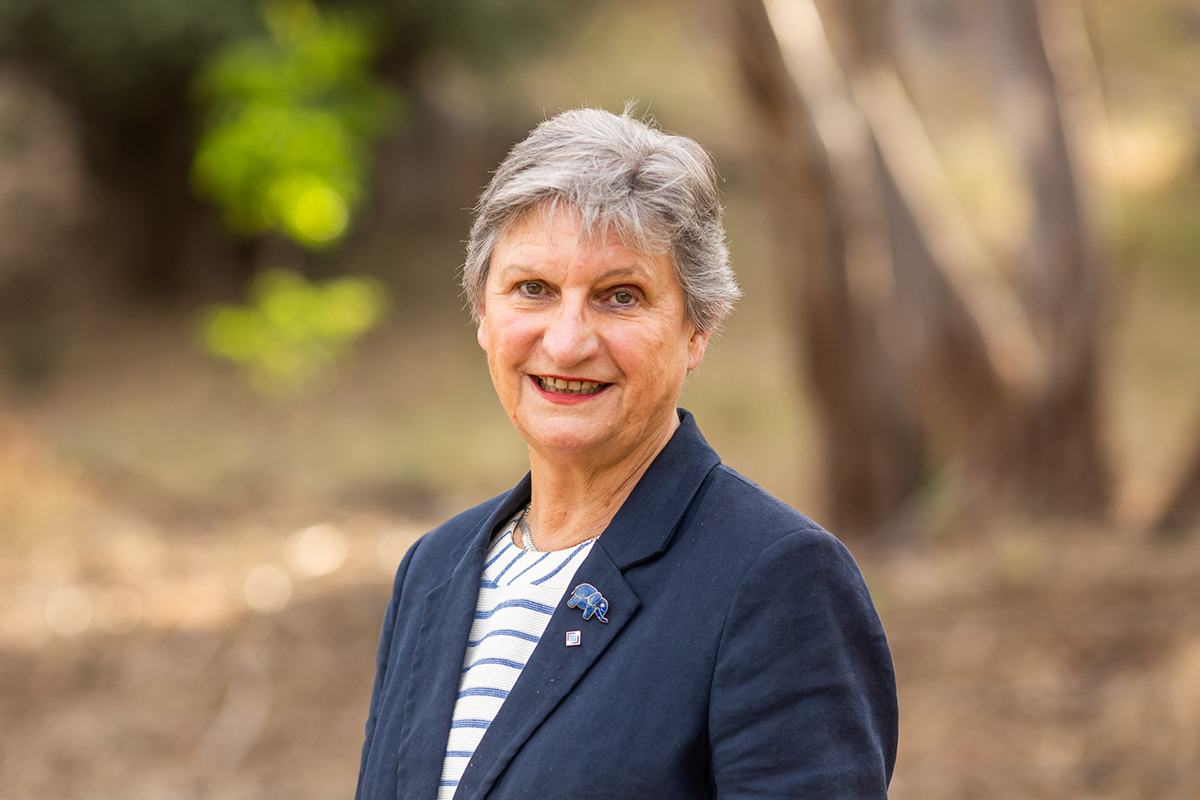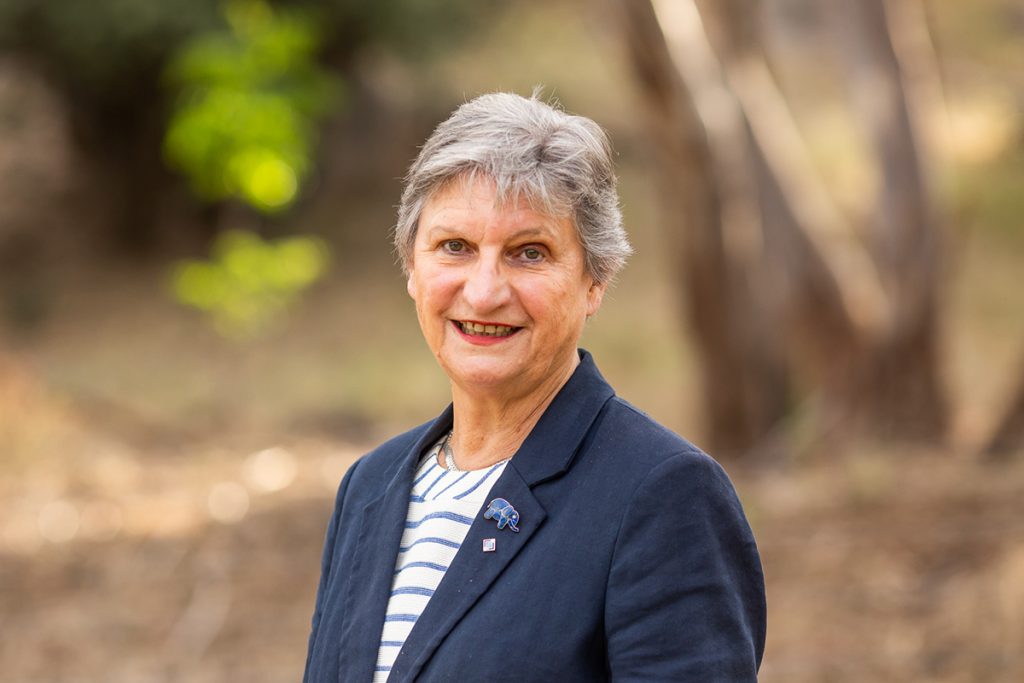 Diana Gibbs
Audit Committee Chair and Non-Executive Director
Appointed 1/10/2020 until 1/10/2023.
Diana Gibbs is a resource economist with an established career who has worked throughout Australia, and also in the Middle East and Africa, for wide range of corporate and public sector clients.  She holds degrees in resource economics and environmental economics, and a Graduate Diploma from the Australian Institute of Company Directors.
In addition to her role as Principal of Diana Gibbs & Partners (strategic planning and economic development consultants), Diana has held part-time positions with various Government agencies involved in regional economic and community development. She has been a Member (Director) of the Murray Darling Basin Authority, a Director of the NSW Rural Assistance Authority, and Chair of the Regional Development Australia – Riverina committee, as well as Chair of the Industry Advisory Panel for the Graham Centre at CSU.   She was a member of the team led by Percy Allan to conduct an independent inquiry into the financial sustainability of NSW local government, and of the Wilkinson Inquiry into the recruitment and retention of medical practitioners in regional Australia.
She is currently a Director of LLS Riverina, and of the Australian Forest Products Association, and serves as Economic Adviser to the SW Slopes Forest Industry Hub.
She received the Rural Women's Award for NSW in 2000, is a graduate of the Australian Rural Leadership Program, and is a partner in her family farming enterprise located on the Murrumbidgee River near Wagga Wagga, NSW.
Close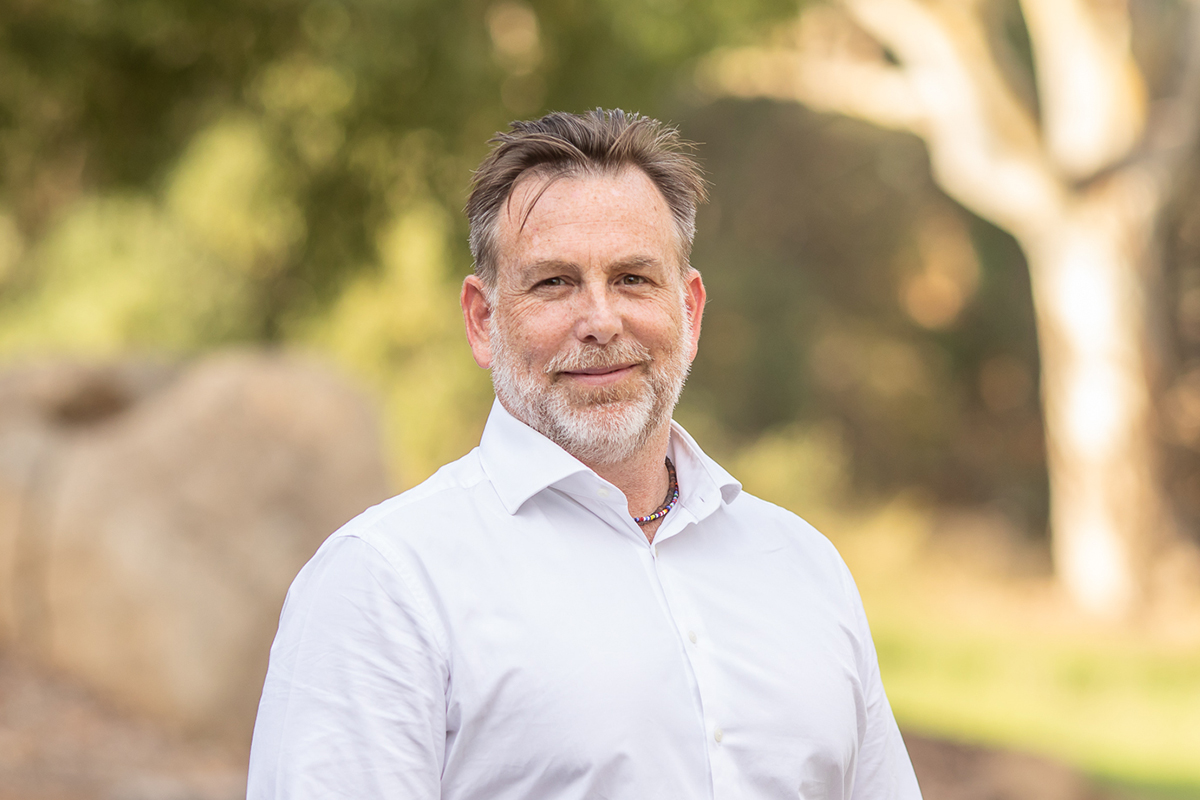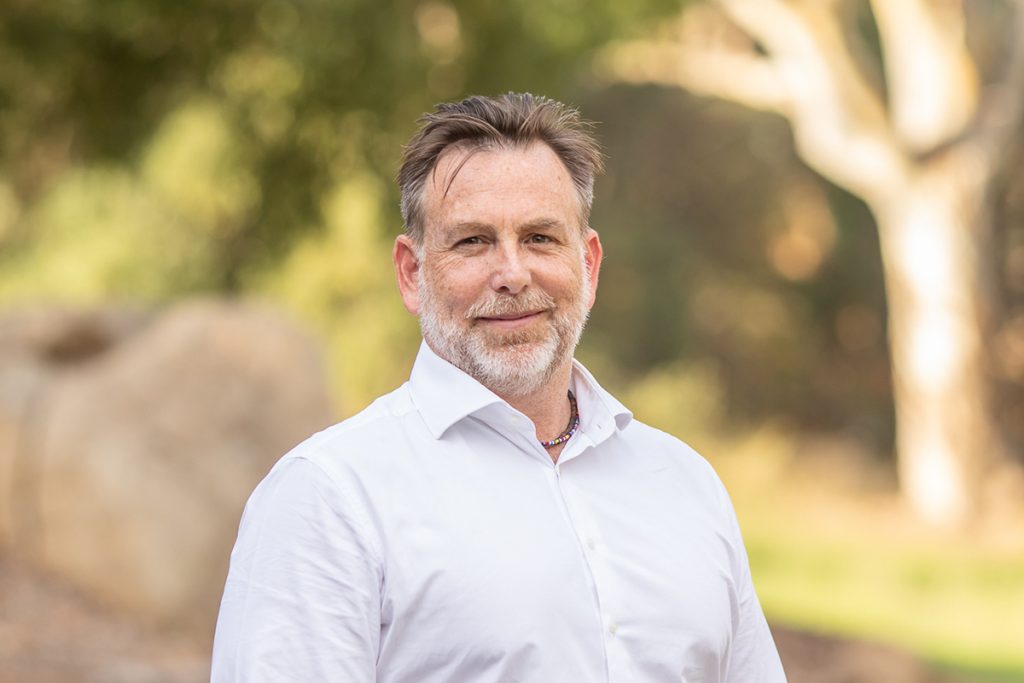 Prof. Andrew Harris
Deputy Chair and Non-Executive Director
Appointed 1/10/2020 until 1/10/2023.
PhD, BEng, BSc, CEng, FIChemE, CPEng, FIEAust, FICE, NER, RPEQ, MAICD
Andrew is a Professor of Chemical and Biomolecular Engineering at The University of Sydney, and the Australian director of Laing O'Rourke's future engineering and innovation consultancy, the Engineering Excellence Group.
Laing O'Rourke is Australia's largest private engineering and construction business, with local turnover of ~$3 bn p.a. Throughout his career he has worked at the interface between industry and academia. He is an expert in disruptive innovation, with deep expertise of digital, the internet of things, advanced materials, robotics, automation, artificial intelligence, big data, the future of work, biomimetics, smart cities and disruptive technology incubation and acceleration applied to traditional infrastructure, engineering, energy, resources and manufacturing sectors.
Andrew was recognised as one of Australia's 50 most innovative engineers by peak body Engineers Australia in 2016. He is a Chartered Engineer and Fellow of the Institution of Chemical Engineers (IChemE), Institution of Civil Engineers (ICE) and Engineers Australia (IEAust).
Close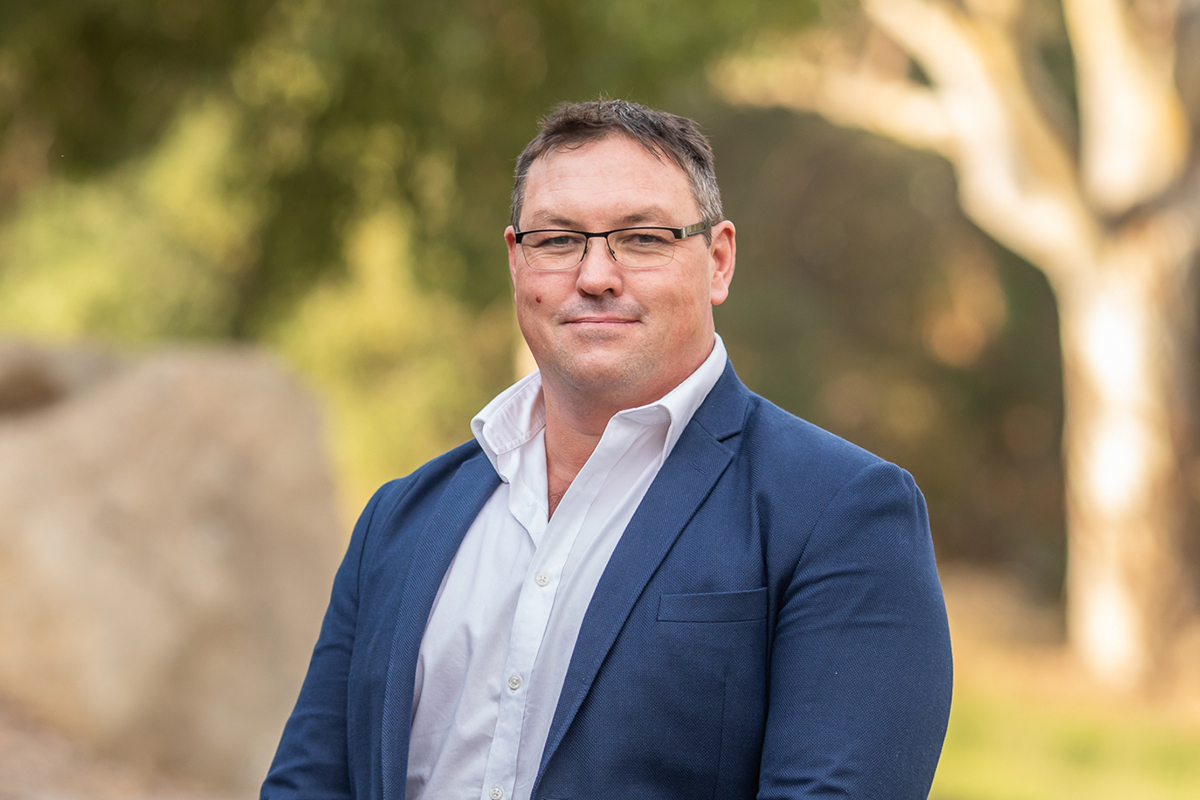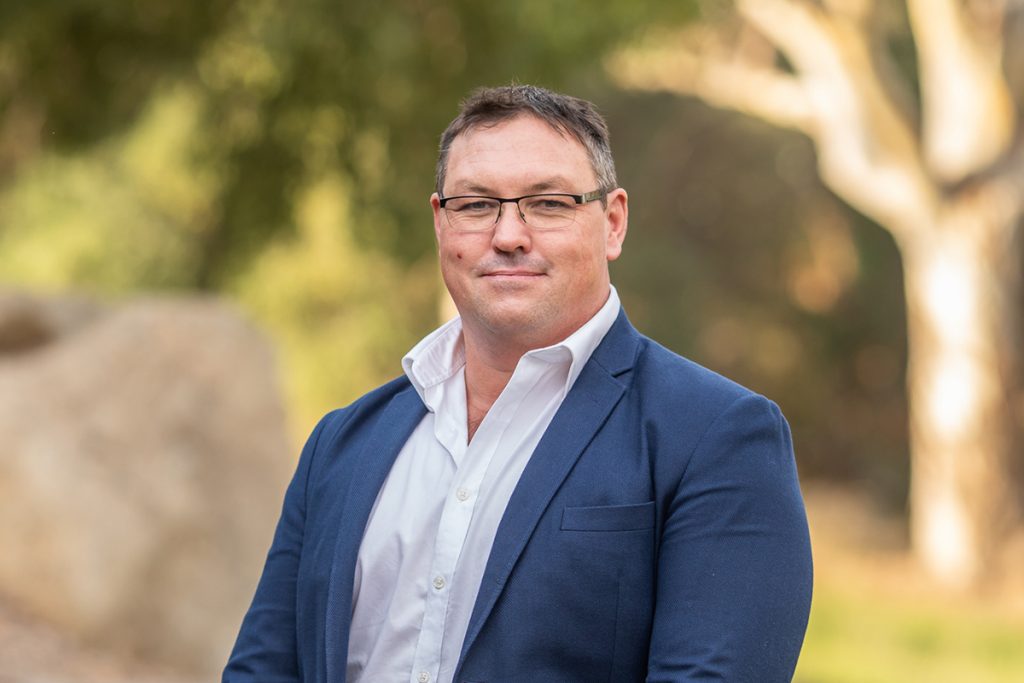 Danny Le Feuvre
Non-Executive Director
Appointed 1/10/2020 until 1/10/2023.
Danny Le Feuvre is the founding and current managing director of Australian Bee Services (ABS), an apicultural company based in South Australia. He holds a B.app.Sc from University of Melbourne, M.Agribus from University of Adelaide and is a graduate of the Australian Institute of Company Directors.
Danny has been involved in the primary industries his whole career, with a background in agricultural science, RD&E experience and agribusiness consultancy experience and most recently creating the apicultural business ABS.
He volunteers in a number of industry roles including an executive member of Australian Honey Bee Industry Council (AHBIC) and a member of the Hort Innovation Expert Advisory Panel.
He is passionate about rural industries and creating a stronger more vibrant rural Australia and brings to this role a deep and practical understanding of the levied industries.
Close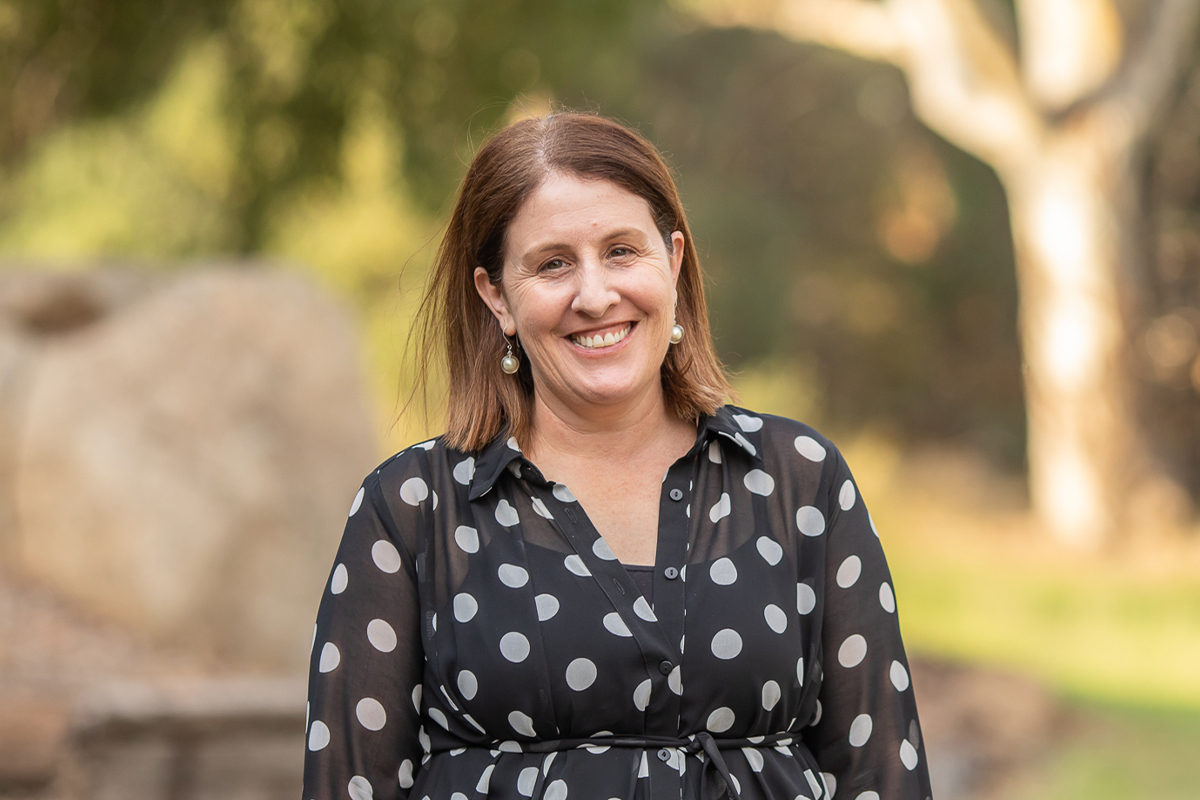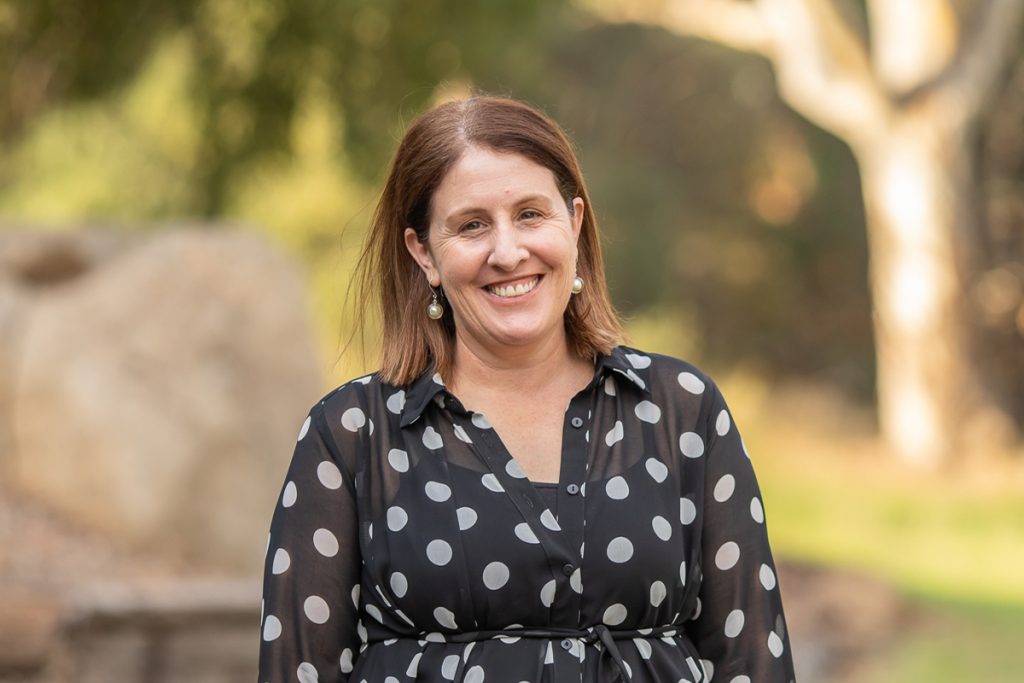 Emma Robinson
Non-Executive Director
Appointed 1/10/2020 until 1/10/2023.
Emma is an enthusiastic advocate for family farming and is interested in exploring how technology, farmer collaboration and consumers can come together to reshape supply chains.
A beef producer from North Queensland, Emma founded The Beef Collaboration Project, to future proof family farming through producer collaboration.
Emma was named the Queensland 2016 RIRDC Rural Women of the Year and in 2015 undertook a Winston Churchill Trust Fellowship to research farmer cooperatives and beef supply chain innovations in the UK, US, and Canada.
Emma has previously worked in the Queensland Department of Agriculture and is a former director of Beef CRC Limited. She has formal qualifications in agricultural science, rural extension and strategic foresight, and in 2019 completed a Certificate in New Ventures Leadership from the Massachusetts Institute of Technology. Emma is a graduate of the Australian Rural Leadership Program, (Course 11) and the Australian Institute of Company Directors.
Close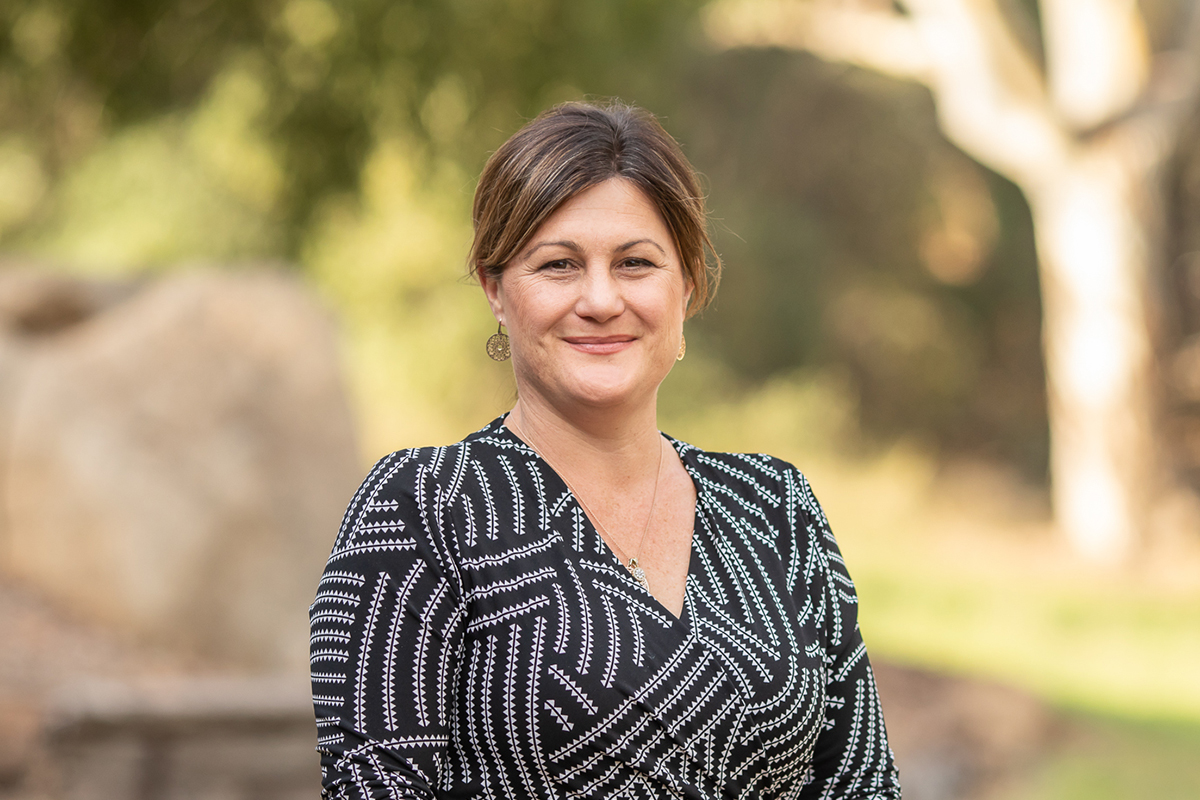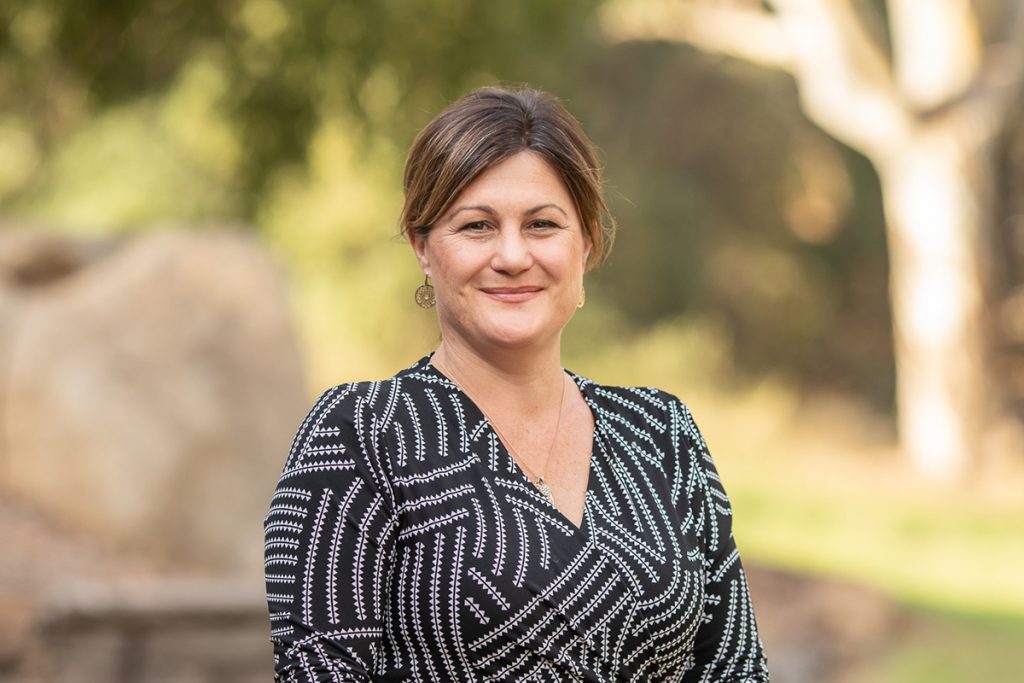 Cindy Cassidy
Non-Executive Director
Appointed 1/10/2020 until 1/10/2023.
Cindy is a Graduate of the Australian Institute of Company Directors and she has graduate and post graduate qualifications in science and agriculture. Her 25+ year career includes research and business management at some of Australia's largest agribusinesses along with working in regional NSW as CEO of a not for profit farming systems group – Temora based, FarmLink Research.
In 2015 Cindy received the RIRDC (Agrifutures) NSW/ACT Rural Women's award and used the award to explore national and international approaches to agricultural innovation and on farm adoption of change.
Cindy was recently appointed as the Director of the Southern NSW Drought Resilience and Innovation Hub, where her extensive networks and long history in the agriculture are being called on to help shape this next phase of innovation in the sector.
Leadership Team
Championing the AgriFutures Australia values, our Leadership Team drives the operations and teams behind our organisation's Strategic Plan. The Board appoints the Managing Director and reporting to the Managing Director are the General Managers for: Corporate, Research, Business Development and Communications & Capacity Building. The Leadership Team are committed to driving a high-performance culture through their skills, knowledge and commitment to the organisation.
John Harvey
Managing Director
john.harvey@agrifutures.com.au
Belinda Allitt
General Manager, Communications, Workforce and Adoption
belinda.allitt@agrifutures.com.au
Louise Heaslip
General Manager, Corporate
louise.heaslip@agrifutures.com.au
Michael Beer
General Manager, Rural Futures
michael.beer@agrifutures.com.au
John Smith
General Manager, Levied and Emerging Industries
john.smith@agrifutures.com.au
Harriet Mellish
General Manager, Global Innovation Networks
harriet.mellish@agrifutures.com.au
Advisory Panels
AgriFutures Australia is committed to working with industry to deliver the research and development outcomes that meet rural Australia's needs. We work closely with Advisory Panels to decide on research priorities and to make investment decisions each year.
Members of AgriFutures Australia's Advisory Panels are selected following an open call process which involves a competitive skills-based assessment and/or consultation with key industry bodies and stakeholders. The successful applicants are appointed to the respective Advisory Panel by the Managing Director of AgriFutures Australia. Applicants are required to declare any actual or perceived conflict of interest to the AgriFutures Australia Managing Director prior to  appointment. Any subsequent conflicts of interest are managed in accordance with the Corporation's Conflict of Interest Policy.
The term of appointment of Advisory Panel members is initially for three years, with a maximum of two consecutive terms being applicable to any members of the Advisory Panel. However, it may be necessary to retain members for more than two, three year terms to ensure the availability of particular scarce expertise. Where possible, to maintain continuity of corporate knowledge on an Advisory Panel, only up to half the membership of an Advisory Panel are changed at any one time.
The operational AgriFutures Australia's Advisory Panels is at all times consistent with the Corporation's charter under the Primary Industries Research and Development Act (PIRD Act) and AgriFutures Australia's Strategic Research and Development Plan. Functions of the Advisory panels include:
Advising on applications for RD&E support in accordance with the objectives and strategies in the Five Year Plans and Corporation guidelines
Advising on, and assisting in, the dissemination, adoption and commercialisation of the results of the RD&E activity
Monitoring progress in implementing the relevant RD&E Plan and contributing to progress reports to the Board
Consulting with, and reporting to, the relevant industry organisation/s in relation to the performance of its functions.
AgriFutures Australia is dedicated to embracing and promoting cultural, age and gender diversity on all of our Advisory Panels.