2023 AgriFutures Rural Women's Award National Finalists Revealed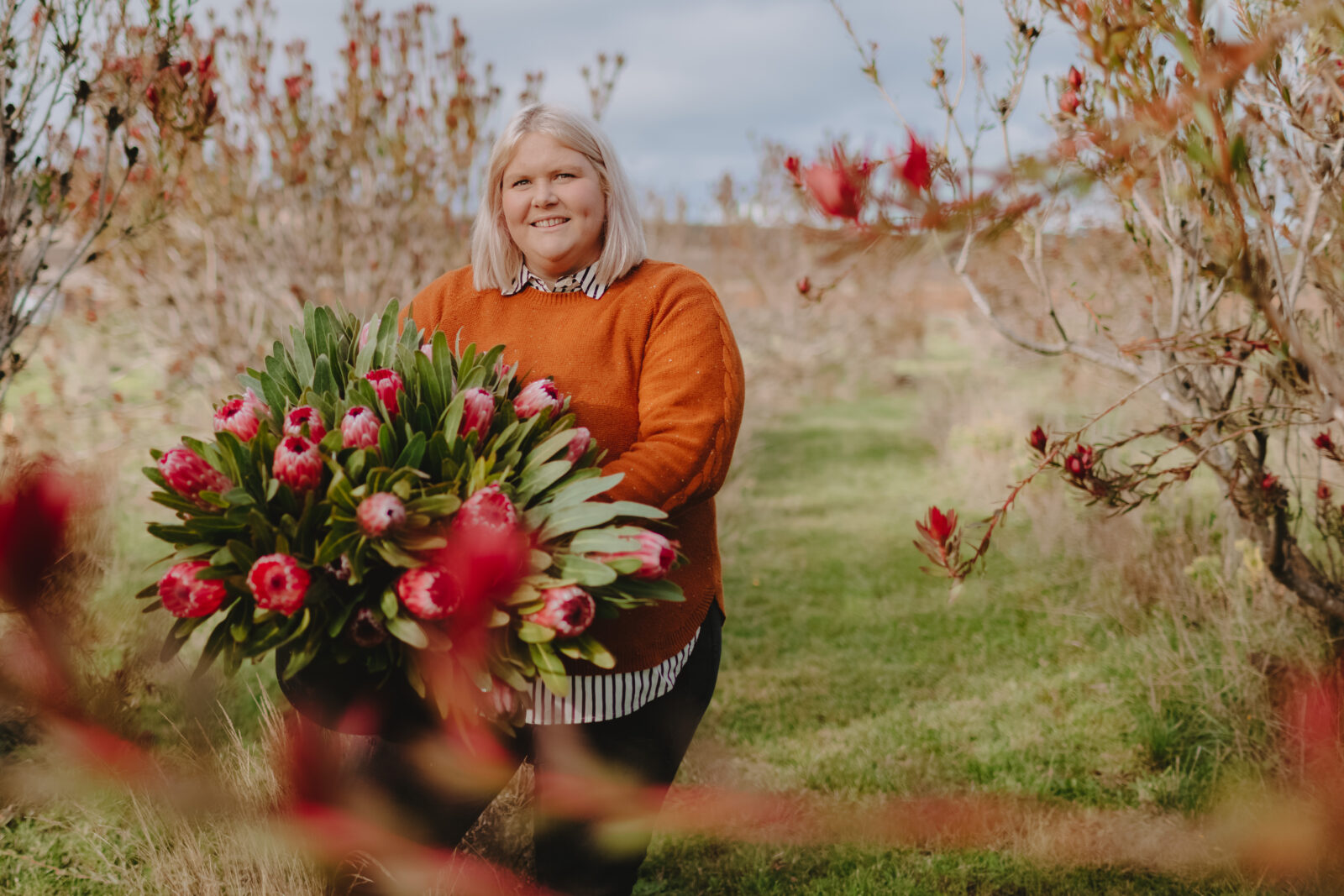 Seven remarkable women have been recognised for their contribution to Australia's rural and emerging industries, businesses and communities by being named national finalists of the 2023 AgriFutures Rural Women's Award.
The AgriFutures Rural Women's Award is the leading award empowering and celebrating the inclusive and courageous leadership of rural women across Australia.
The seven national finalists were announced at events in their respective states and territories across Australia, after a highly competitive selection process.
Women from all over Australia were encouraged to apply with a project, business or program having a positive impact on rural and emerging industries, businesses, and communities.
Each of the seven female leaders will receive a $15,000 Westpac grant to help boost, expand or elevate their work, with the National Winner awarded an additional $20,000 Westpac grant and National Runner Up, an additional $15,000.
AgriFutures Australia Managing Director, John Harvey says he's impressed with the breadth of innovative projects that were submitted this year.
"2023 is an exciting year for the AgriFutures Rural Women's Award with our seven national finalists an outstanding representation of the impact that female-led initiatives are having within their industries and communities.
"We're delighted to be able to provide our winners with a platform to not only celebrate their achievements but also to build on their leadership skills to drive change in rural and regional Australia," said Mr Harvey.
The 2023 AgriFutures Rural Women's Award National Finalists (in alphabetical order):
SA – Ali Paulett:
Ali Paulett is the founder of the Bush DeVine Indigenous Australian native garden and managing director of Paulett Wines based in the Clare Valley. She is a passionate advocate for food education, collaboration with First Nations people, and community connection. Ms Paulett was awarded for her work developing Bush DeVine to be a sensory, educational experience that boasts 40 different native plant species for its region and its visitors to explore.
NT – Eileen Breen:
Eileen Breen, co-founder of NTEX, is a passionate advocate for sustainable business based in Girraween. With over 30 years of experience in a diverse range of industries, including in Australia and overseas, she has been instrumental in developing successful businesses and fostering entrepreneurship in the community. Ms Breen was awarded for her work developing and implementing sustainable initiatives through her program SustainAbility, which helps build resilience and profitability for regional businesses while also contributing to positive impacts for local communities and the environment.
QLD – Emma Gibbons:
Emma Gibbons, the founder of Huds and Toke, is a trailblazing entrepreneur based in Coolum. Ms Gibbons was awarded for her most recent project, leading the R&D for products made from the insect farming industry by value-adding the protein that's being produced. More widely, she aims to show consumers that there are choices which are healthy for their pets with alternative ingredients that mean both a lower carbon footprint and a reduction in waste.
TAS – Melissa Duniam:
Melissa Duniam, facilitator and founder of Leading Rein, based in Sisters Creek, is an advocate for life-long learning and is sharing her knowledge of working alongside horses in a leadership development program. Ms Duniam was awarded for her work in equine-assisted learning and her creative ability to apply both human and horse herd dynamics to empower people and work teams.
NSW/ACT – Michelle Leonard:
Michelle Leonard, founder, artistic director and conductor of Moorambilla Voices located in Sydney, is a visionary with a strong motivation to amplify creative opportunities for regional children and young adults. Ms Leonard was awarded for her nationally recognised program that seeks to give country children and young adults a unique opportunity to sing, dance, drum, record, tour and create incredible performances.
WA – Michelle Moriarty:
Michelle Moriarty, based in Bunbury, is the founder of Grief Connect. Widowed at 38, Ms Moriarty established a young widow's Facebook group which now has over 300 members. In 2022, Ms Moriarty's father died unexpectedly so she set up an additional Facebook group, this time for widowed people over 55. Ms Moriarty was awarded for her work to reduce social isolation for widowed women and men by providing support groups that offer a safe space for honest discussions about the harsh realities of losing a partner.
VIC – Nikki Davey:
Glenmore entrepreneur Nikki Davey is the co-founder of Grown Not Flown. Nikki has a vision to see the local cut flower industry bloom, using her skills in business and digital product development to support small-scale growers. Ms Davey was awarded for her work in creating a digital platform that supports the slow flower movement by connecting flower consumers with local and sustainable producers.
---
Background Information
The AgriFutures Rural Women's Award has gained a significant profile, growing in prestige and popularity and is recognised as a program of influence among parliamentarians, industry, media and Award Alumni.
Each national finalist receives a $15,000 Westpac grant for their project, business or program, access to professional development opportunities and alumni networks.
The Award provides a platform to inspire and support Australian women to use and develop their skills to benefit their industries and communities.
AgriFutures Australia is committed to the future growth and advancement of the Award as a means of identifying, celebrating and empowering women. The Rural Women's Award is one of many AgriFutures Australia initiatives ensuring our rural industries prosper now, and into the future.
For more information about the Awards, head to: agrifutures.com.au/rwa
Media enquiries
Georgie Robertson | The Regional PR Co.
georgie@regionalpr.com.au
0417 217 869
ENDS
Sponsors
● Platinum sponsor – Westpac
● Media partners – ABC Rural, RM Williams OUTBACK Magazine and Australian Community Media – Agricultural Publishing & Events