Professor Nigel Perkins, Chair of the AgriFutures Thoroughbred Horses Program Advisory Panel, has welcomed Queenslander Michael Grieve and Victorian Mike Becker to the Advisory Panel. The pair were appointed to the Advisory Panel following a competitive application and assessment process with AgriFutures Australia and industry representatives.
"We're pleased to have Michael Grieve and Mike Becker join us with their unique skills, and extensive experience and knowledge," said Professor Perkins.
"Both men are industry leaders and have forged long and successful careers in the thoroughbred breeding industry and we look forward to working with them."
AgriFutures Australia Manager, Research Annelies McGaw said due to COVID-19 the Advisory Panel might have to wait a little longer before meeting both men in person.
"Both Michael and Mike have been inducted and met everyone online and there's a lot of excitement about tapping into their wealth of industry knowledge as we consider future research proposals," said Ms McGaw.
Breeding is at the core of the industry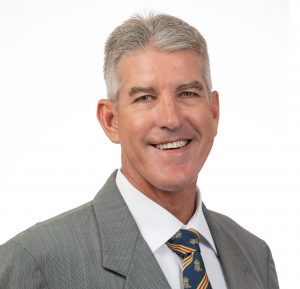 Michael Grieve is a former teacher who transferred his passion for horses from a hobby into a successful thoroughbred horse breeding business called Grandview Stud, at Peak Crossing near Ipswich.
Starting with one broodmare in around 1998, he now has two stallions, more than twenty horses, and a very loyal client base.
As a stay at home dad, Michael was able to focus on growing the family business and develop his thoroughbred breeding business from the ground up.
He remains passionate that the industry must retain its grass roots focus so that the 'Sport of Kings' is not just for the rich and famous and big players.
According to Michael, many breeders in the industry have just one or two mares and more than half of all mares are owned by breeders with five or fewer horses.
"As a breeder, I want to make sure future generations can follow their passion and get a start in the industry and make it sustainable and enjoyable as I did without it being cost prohibitive," said Michael.
"That is why research and development is so critical in keeping up-to-date with animal health and welfare so the industry remains relevant, affordable and accessible for breeders and owners."
Foal health and development is key
Stud master Mike Becker is one of Australia's most well-known breeders having been involved in the industry since the late 80s when he moved from South Australia to Victoria to manage Stockwell Stud. During his time at Stockwell Thoroughbreds the stud stood three top stallions, Artie Schiller, Al Maher and Rock Sturdy. In 1993, he formed Independent Stallions Pty Ltd at Tool Vale and at its peak stood 11 stallions before downsizing and moving to the Eurora area.
He has come full circle and has a long-term lease with his son Brodie on an Emirates Park property, formerly Stockwell Stud.
"I've seen a lot of changes in the industry and I remember a time when there were no ultrasound machines so a mare's pregnancy would be described by a veterinarian as either a golf ball or grapefruit size and that's how we knew the timing around the mare's pregnancy," said Mike.
"Decades on, thoroughbred fertility is still a major issue and it's really important the industry puts its time and energy into the early detection of foal development and health, and why some foals are more suspectable to disease than others."