Future looks positive for NSW dairy's energy trading system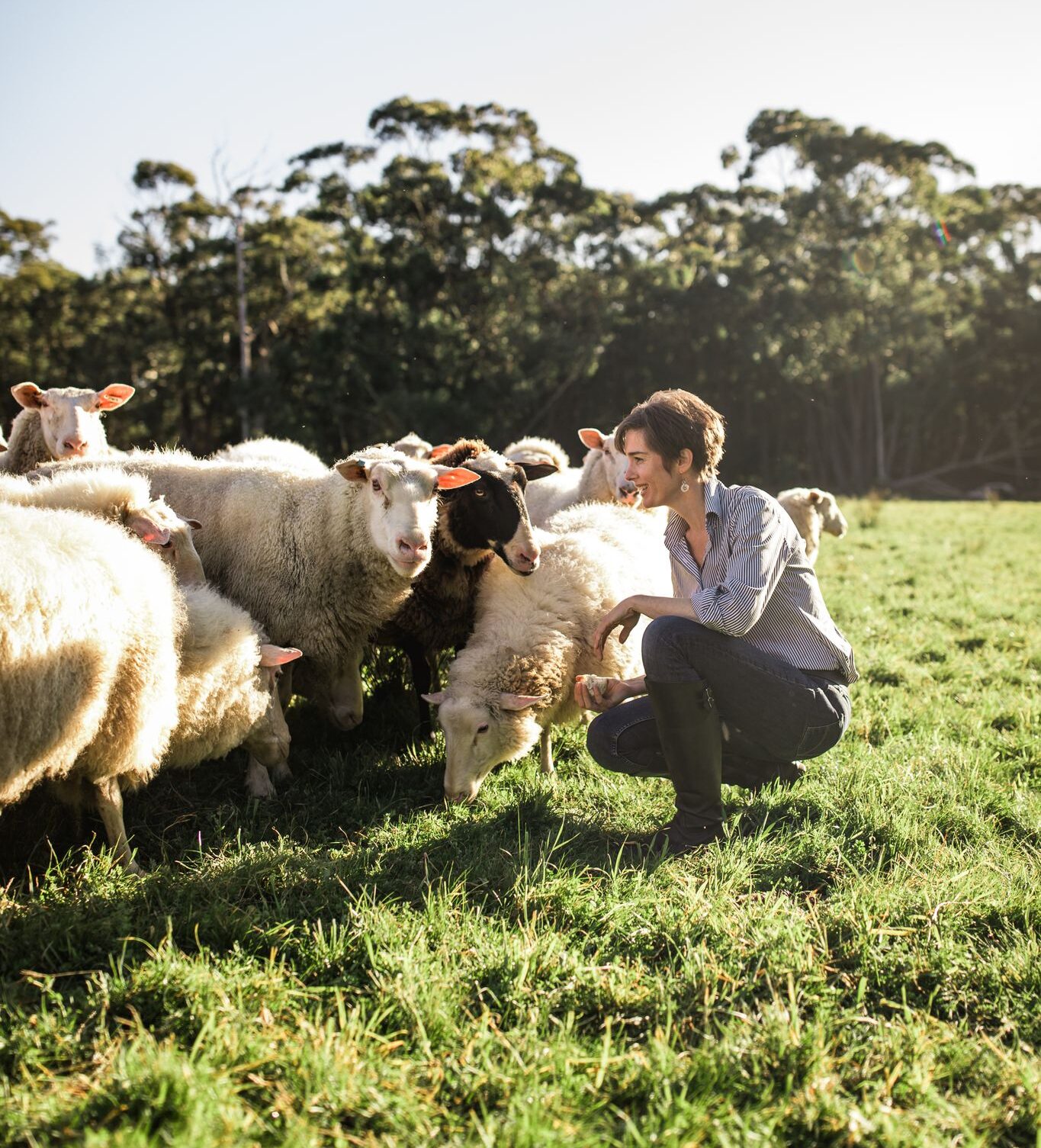 Award-winning cheesemakers Cressida and Michael Cains are continuing to break new ground on their Pecora Dairy farm in the Southern Highlands of New South Wales, setting up a peer to peer energy trading scheme that allows them to trade surplus energy from their solar panel and battery system.
The Cains' are first generation farmers who are strong believers in harnessing technology, research and innovation to build a sustainable, profitable and progressive agricultural business.
In 2011 they founded an artisan sheep cheese and milk dairy named Pecora, after the Italian word for sheep, on 80 hectares of cool climate rainforest at Robertson, two hours southwest of Sydney.
Their East Friesian ewes are milked seasonally and their award-winning cheeses have attracted the attention of chefs including the UK's Jamie Oliver, Rene Redzepi of Noma in Denmark and James Viles of Biota, Sydney.
Energy disruption prompted change
Cressida Cains says they decided to investigate alternative power systems after frequent interruptions to the farm's electricity supply.
"It's pretty stressful and very costly when the power supply is interrupted on a dairy farm. The biggest users of energy are hot water and our cold rooms where we store the cheese and dairy products," she said.
"We also anticipated that costs would continue to rise through business growth and energy pricing, and from an agricultural point of view, we wanted to be part of a solution for a greener future. So, we embarked on a battery and solar panel project, and it's been a real game-changer."
Along with other farmers, the Cains took part in a NSW Department of Primary Industries pilot project and investigated how to source and tailor energy to their operation. As a result, they installed 100 solar panels on the dairy, cheesery and a machinery shed, along with batteries.
Solar panel and battery system designed to last
"The panels are north-facing and amount to 42kW of energy, and we have six 10kWh Red Flow batteries which are all Aussie technology. They're a bit more expensive because they use zinc bromide rather than lithium, but they're made from recycled materials with no rare earths, are not flammable and will last for decades," explained Cressida.
Pecora Dairy secured a government grant for matched funding through the DPI Energy Efficient Communities Pilot Project and found like-minded farmers through their selling outlet at the Carriageworks Farmers Market in Sydney.
"Now we have a peer-to-peer trading system, a little network of farmers where we can actually trade energy with each other, which is a really interesting and potentially quite disruptive area for the energy market," Cressida said.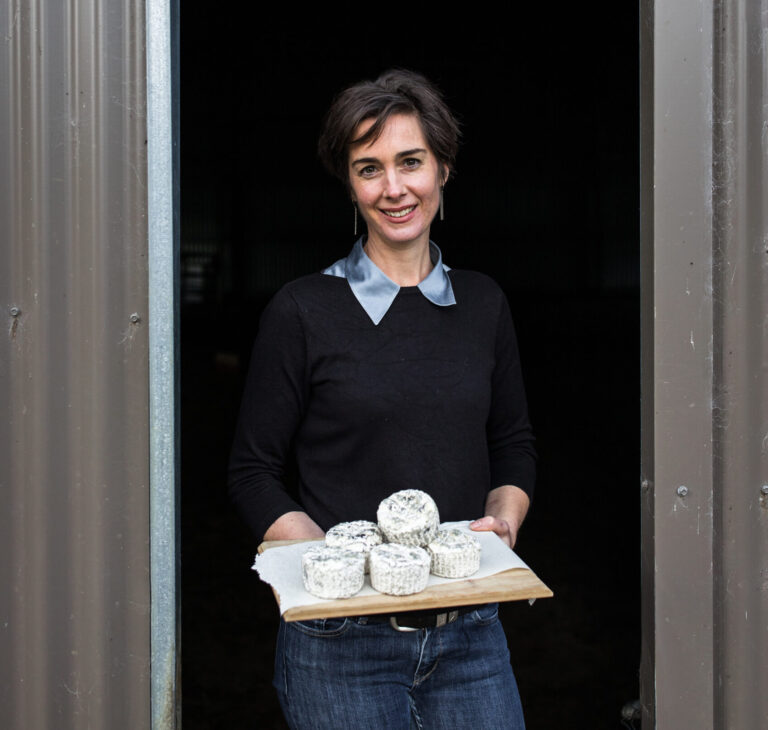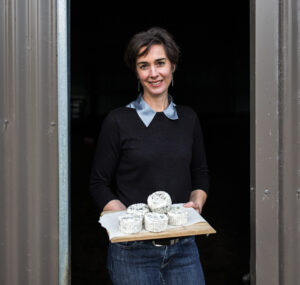 "We used a firm called ReThink which supplied the algorithms and the technology. We can trade with each other or use the excess energy in other areas of the farm, so for instance if we produce excess in the dairy, we can move it to our house. We also run a cheese and wine bar in our local town of Robertson, and we can transfer the energy up there as well."
Peer to peer trading harnesses change in weather
The farmers in the network are not geographically close – some are several hours away – and operate different enterprises, but Cressida says that works in their favour. In one area it may be cloudy and rainy but not far away a farm might be experiencing a sunny day and absorbing a lot of energy, which means they can trade profitably within each other's farms.
"Right now most consumers purchase energy at 32c per kWh or thereabouts, but only get 7 or 8 cents for their feed-in. A peer-to-peer trading system disrupts this because we can set up a mechanism whereby we trade energy between each other in real time at better prices for the buyer and the seller," said Cressida.
"We hope that one day our group becomes big enough to be regarded as its own distributed power generator, and that this will become more commonplace so that our neighbours and other farmers can quickly and easily trade and be profitable amongst themselves."
She acknowledges the need for farmers to find out more about the opportunities for renewables and decide what's right for them.
"It's a system that's evolving as we speak. Certainly from our point of view it's exciting and our system is working well and we can see a great future for it. The technology in this area is moving so fast and there are a lot of brilliant minds coming up with incredible solutions.
"But there is so much information out there about renewable energy that it's difficult for farmers to sort through it all and understand what is right for their particular farm. At things like AgriFutures evokeAG. conference in February in Adelaide, we can have incredible minds to talk about the solutions we have for the future and farmers can decide what's best for them."
Scheme aims propels dairy farms to be price setters
The Cains are always looking for ways to innovate and are well on their way to becoming carbon neutral. In 2020 Cressida was the AgriFutures National Rural Women's Award National Runner Up, and in 2021 she launched Dairy Cocoon, a not-for-profit digital platform and support hub which provides a pathway for willing dairy farmers to begin their journey up the value chain.