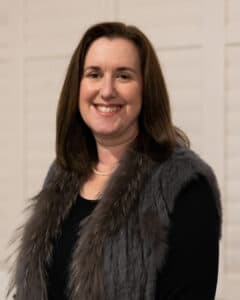 Dr Pengilley will oversee the management and strategy of Rice Breeding Australia with a particular focus on accelerating the rates of genetic gain for water productivity in Australian rice.
In her previous role as the Leader of Pulses and Oilseeds North for the NSW Department of Primary Industries, Dr Pengilley led the team that transformed Australian chickpea breeding to the largest and most state-of-the-art chickpea breeding program in the world.  
Renowned for their use of technology to accelerate the plant breeding processes, the team developed varieties to suit regions where chickpeas were previously an unviable rotation option, increasing the footprint and scale of the Australian chickpea industry. 
"As part of this commercially-focused public breeding program, we used new technologies such as genomic selection and high throughput phenotyping to increase the rates of genetic gain and deliver growers improved chickpea varieties," said Dr Pengilley. 
"This strategy was supported by a large infrastructure investment program including a seed storage and processing facility, glasshouse and polyhouses to underpin the up scale of the program." 
Following on from this success, Dr Pengilley is now setting her sights on an ambitious goal to accelerate the breeding of rice varieties, in line with the industry-supported AgriFutures Rice Program Strategic Plan (2021-2026). This Plan is based on the solid foundations set by the earlier Rice Advisory Panel who are acknowledged as performing pivotal work to align the industry and set future-focused targets and priorities for investment, especially around water productivity. 
"The primary aim for the industry is to develop the water use efficiency of varieties so we can reach a goal of 1.5 tonnes of rice grown per megalitre of water within five years," she said. 
"Meeting the industry's water use target as quickly as we can is what we are striving for – and deploying technology to produce new and improved varieties is a crucial part of this." 
Under the leadership of Dr Pengilley, Rice Breeding Australia will implement a number of new breeding technologies including genomic selection which can identify desirable combinations of genes, and allow simultaneous selection of elite progeny and parents much earlier in the breeding cycle. The desirable gene combinations can be confirmed in glasshouse and field trials, ultimately fast tracking the delivery of improved rice varieties to growers. 
"A key factor in achieving improved water productivity is the development of cold tolerant rice varieties, and we have already identified cold tolerant early generation germplasm as the first step towards our goal". 
Despite the ambitious nature of the industry's water productivity goal, Dr Pengilley is looking forward to the challenge of developing varieties that will contribute towards a more profitable and sustainable Australian rice industry. 
"I'm excited about the work ahead of us. I like a challenge and I think it is absolutely possible to develop water efficient rice varieties as long as we are future-focused and think outside the box." 
"I have an exceptional board behind me, which gives me the confidence to do what we need to do."  
Timing wise, the formation of Rice Breeding Australia is critical for the industry as it approaches the junction of shifting consumer perceptions, climate change, and seasonal fluctuations. 
"The rice industry needs to be able to demonstrate that it can sustainably produce year in year out – part of this is about good water stewardship and being able to demonstrate to the community that we're getting the balance right." 
"The good news is that the industry is certainly looking for that transformation and is ready to move forward," she added. 
A background in both science and farming provides a unique perspective for Dr Pengilley who operated an 8,500 hectare mixed cropping and livestock farm in Tasmania alongside her husband and parents prior to her work with the Chickpea Breeding Australia program.
"My experience as a farmer helps to influence how I apply science to the practical aspects of farming. It puts a unique lens over my scientific work to ensure that the research delivers results that matter to our growers and in this case, be an important contributor to the long-term viability of the Australian rice industry"." 
To read more about the rice industry's focus for the next five years visit Rice | AgriFutures Australia.