New report helps farmers focus on financing for a sustainable future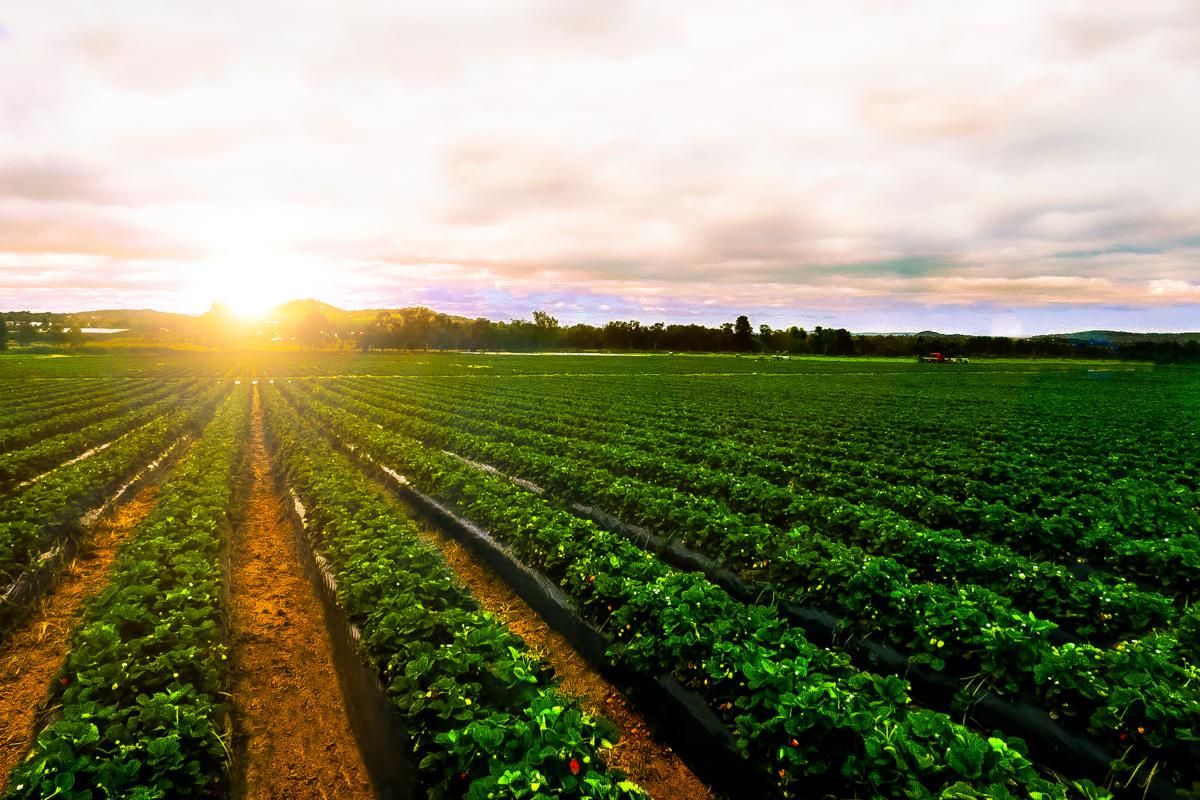 AgriFutures Australia has today released a new Banking on Sustainability report on market dynamics driving sustainability focus across the Australian financial services sector, and how this may impact primary producers now and into the future.
With Australia's agricultural sector producing 13 per cent of the nation's greenhouse gas emissions, industry and supply chain participants are under increased pressure to both understand and reduce their impact and meet evolving market, regulation, and consumer expectations.
Achieving net zero in the future will require industry to measure and report on emissions against set baseline values.
AgriFutures Australia General Manager for Rural Futures, Michael Beer, said the report, which includes insights from Commonwealth Bank, NAB, Westpac and ANZ, seeks to help producers better understand current and future sustainability reporting requirements relating to sustainable lending products and what they need to do to meet the requirements of financial institutions offering these facilities.
"External drivers such as climate risk, access to capital, social licence to operate, investor demand and regulatory requirements have resulted in an increased focus on environmental, social and governance (ESG) issues across financial services," Mr Beer said.
"ESG issues, such as climate change, are now becoming material risk factor for lenders.
"More than 95 per cent of Australian rural businesses are family owned, and access to finance is essential for acquiring new land, infrastructure and equipment.
"Insurance also provides critical support to primary producers by lowering the risk to their operations."
Mr Beer said momentum in sustainable finance is continuing to grow.
"The emergence of products like green loans, sustainability loans and social loans incentivise the agricultural sector to implement activities that produce beneficial ESG outcomes.
"This report will help Australian producers understand their current reporting requirements, and what the financial sector may need them to achieve with regards to sustainability, social and welfare measures into the future.
"While the future of sustainable financing is still unknown, the study shows the rapid change to the way that businesses perceive and act on sustainability and anticipates how it will become a consideration for the financial sector."
Click for more information and to download a copy of the Banking on Sustainability report.
Media enquiries
Ingrid Lee-Scott
Dentsu Creative
Ingrid.leescott@dentsu.com | 0410 047767
Supporting quotes from Commonwealth Bank (CBA) and National Australian Bank (NAB)
Commonwealth Bank
"CBA has been a proud supporter of Australian agribusinesses for more than 110 years. As Australia's leading business bank, we are playing a vital role in supporting Australia's transition by providing a broad suite of sustainable financing solutions, developing tools and resources which help support transition activities and by investing in partnerships which will support Australia's transition to net zero by 2050." – CBA, General Manager Agribusiness, Natasha Greenwood
"We remain committed to working with our customers to support the transition. We recognise that each of our customers will have different goals and needs regarding the transition and we're supporting them to achieve their aspirations. Sustainable finance offerings such as our Australian-first Agri Green Loan, Green Vehicle and Equipment Finance, sustainability-linked lending and carbon financing are already supporting more farmers to make their farms more productive by implementing practices which reduce emissions and increase carbon sequestration." – CBA, General Manager Agribusiness, Natasha Greenwood
National Australian Bank (NAB)
"Sustainability Risk is a material risk category within NAB's risk management framework. This means ESG risk assessment is integrated into our credit risk assessment and due diligence processes and is part of day-to-day decision making by our bankers. It is important to NAB to understand the ESG risks facing our customers, how customers are managing these risks e.g. climate change, pollution, soil health, biodiversity loss, animal welfare, cultural heritage and labour practices etc – to list a few, and how we can help them achieve their sustainability objectives and improve their ESG-related performance through provision of financial products and services like sustainability-linked loans and green products." – NAB, Head of ESG Risk Management, Rosemary Bissett.
"NAB uses a mix of qualitative and quantitative (including financial) measures to manage risk, including climate risk. These measures consider risk likelihood and consequence as well as income variability in part due to extreme weather events such as cyclones, droughts, floods and fires." NAB, Executive Regional and Agribusiness, Khan Horne.
"As Australia's largest agribusiness lender, NAB understands the agricultural industry is a fundamental part of Australia's economy. NAB recognises the important role it must play in supporting this sector with the transition to net zero. Transforming Australia into a low emissions economy is complex, but the opportunities through decarbonisation are immense – if we get it right together. Since launching our Agri Green Loan and green equipment finance products at the end of 2022, we have funded more than $56 million worth of green loans for customers investing in practices and technologies to reduce emissions and build climate resilience. We expect this to continue to ramp up significantly as consumers and businesses increasingly prioritise sustainability and environmental responsibility." – NAB, Executive Regional and Agribusiness, Khan Horne.