New research is set to bolster the Australian industrial hemp industry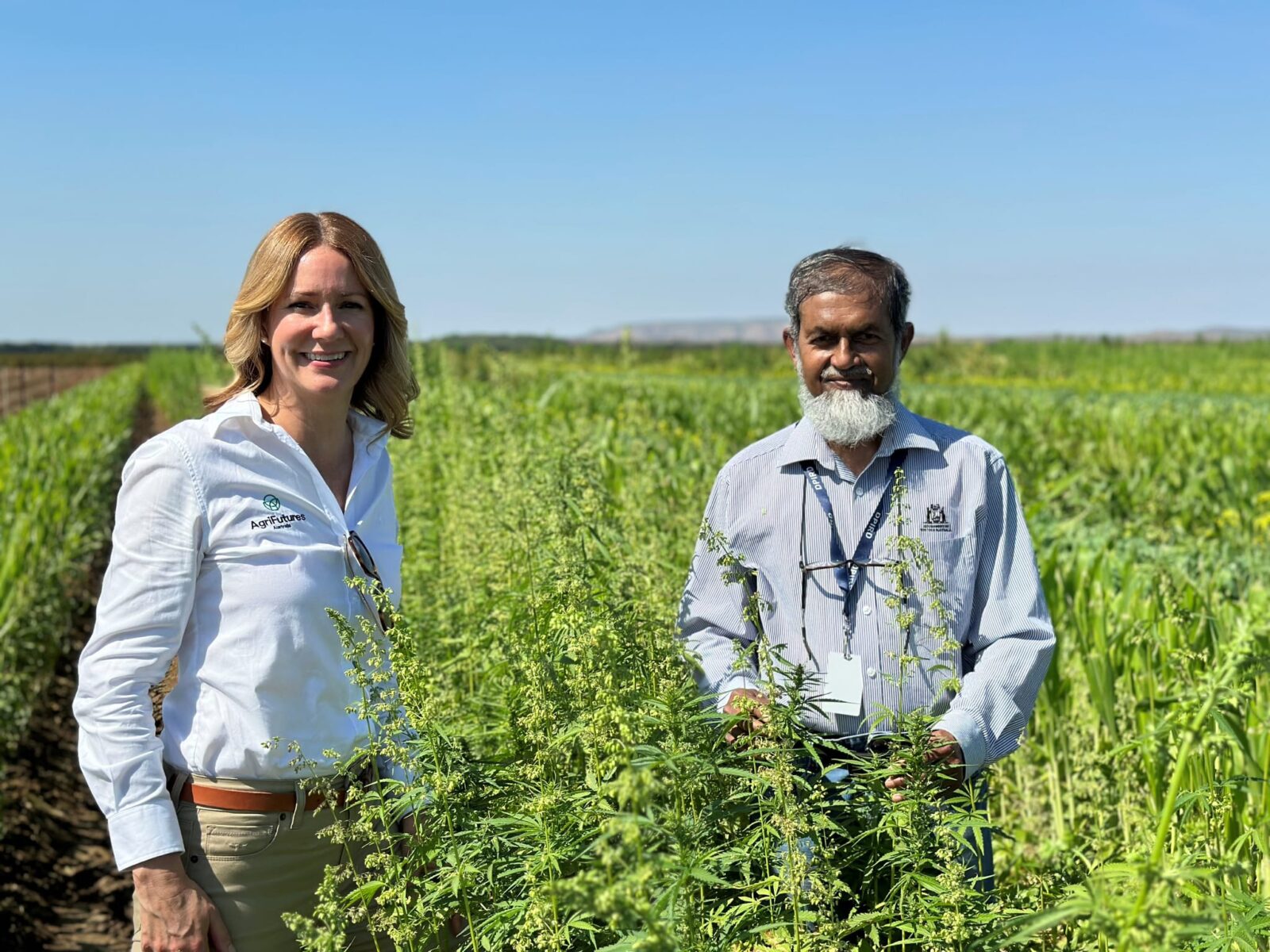 Food, fabric, even fence posts have the ability to be made from industrial hemp.
AgriFutures Australia is championing the burgeoning industry through three newly-published industrial hemp reports to help the Australian industrial hemp sector reach its production target of more than $10 million per year by 2026.
The AgriFutures research reports support the industry's need to develop options for processing Australian industrial hemp straw and provide a best management practice manual and gap analysis for growing, harvesting and storing industrial hemp in Australia.
Dr Stuart Gordon, Senior Principal Research Scientist at CSIRO Agriculture and Food, and co-author of the three reports, said the research provides a valuable opportunity for the sector to uncover the far-reaching potential of the environmentally sustainable, multi-purpose crop.
"The exercise through AgriFutures Australia was excellent because it allowed us to audit the system, realise what's there and what we need. It's a great foundation for the next movement or the next set of investment in the industry," said Dr Gordon.
While each of the three reports are set to support growers in their production, Dr Gordon highlighted the Best management practice manual for growing, harvesting and storing industrial hemp in Australia as an industry heavy hitter.
"That's a big download from many of the key industry players in the game at the moment and was written by a large committee," said Dr Gordon.
"From agronomists to the Department of Agriculture and the Australian Hemp Council itself, it's a download of their information and it's the most up to date, recent information associated with the crop in Australia."
The reports have been produced as part of AgriFutures Australia's Emerging Industries Program, which focuses on new industries with high growth potential.
AgriFutures Australia's Senior Manager for Emerging Industries Dr Olivia Reynolds said, "these publications facilitate the transfer of knowledge and expertise and represent the best knowledge we have to date."
Industrial hemp, which must be grown under state or territory government permits, has very low tetrahydrocannabinol content (THC) but the grain is high in protein and healthy fats.
Since 2017 it has been legal to sell industrial hemp seed for human consumption.
Find more information on each report:
Media enquiries:
Ingrid Lee-Scott
Account Manager, Dentsu Creative
Ingrid.Leescott@dentsu.com |+61 410 047 767