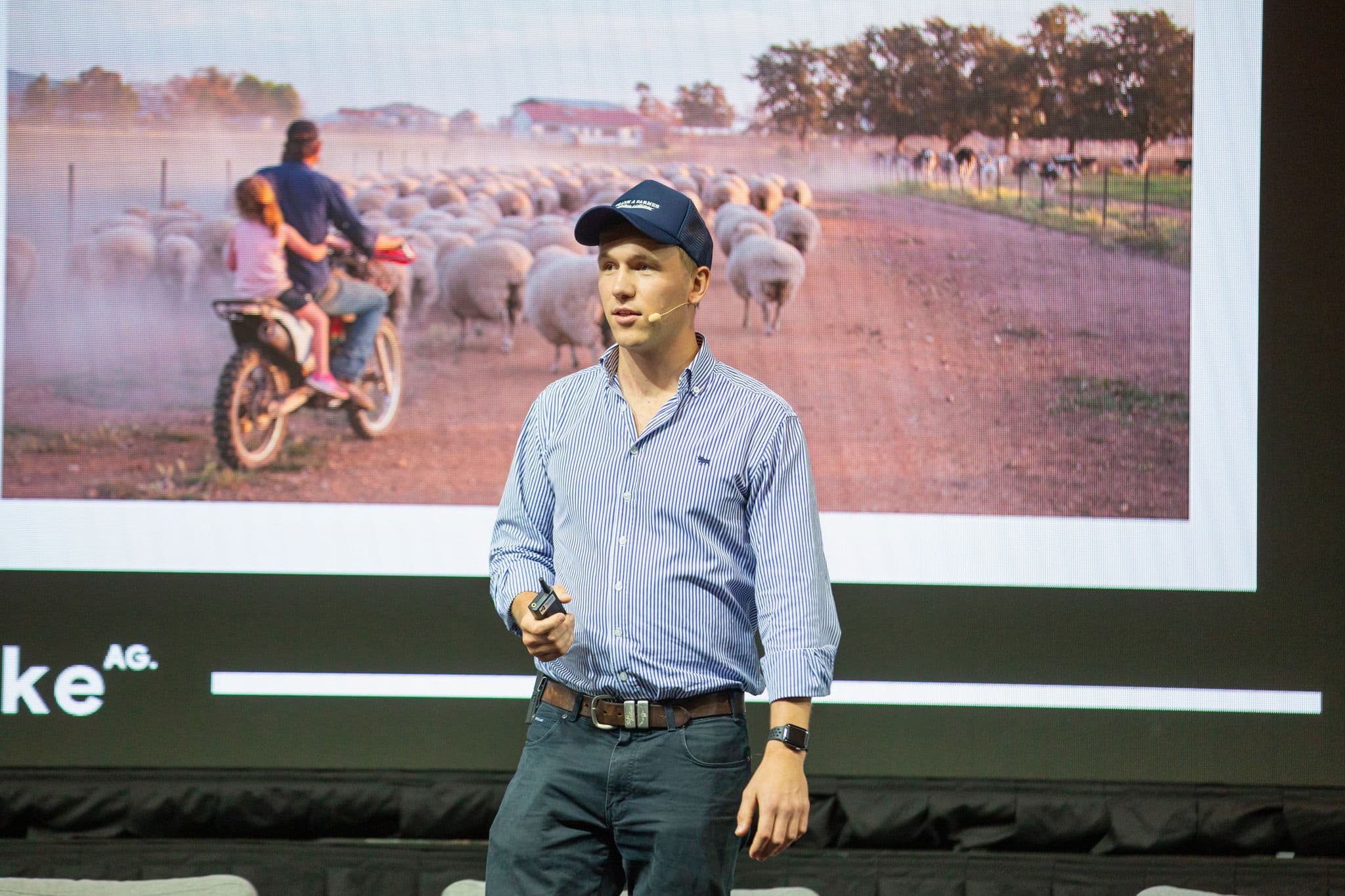 In typical farmer fashion, Sam Johnston agrees there's not enough hours in the day to do all the things that he wants to. But to be honest, his agenda is pretty full for a farmer in his 20s. 
There's the Bachelor of Property Valuation he's currently studying via correspondence, to add to his Agricultural Economics degree from The University of Sydney; the development of a small farming block he bought next door to his family's property at Jemalong, in central west New South Wales; selling rural property for the Johnston Rural Group; and pondering what to do next with his good friend Jim Honner about their innovative Instagram campaign, #ThankAFarmerForYourNextMeal. 
It's been quite a journey for Sam, from a primary school with a total of 25 students to a Sydney boarding school where there were over 1000, but the wish he voiced as a 12-year-old on his MySpace page has come true: 'When I grow up, I want to be a farmer'. 
On the way he's kicked some serious goals. In Year 12 as part of his Design & Technology studies he developed the Johnston Multi-Hitch, a new three-point linkage device for tractors that won second place in the state-wide Farm Invention of the Year award. In 2014 he was selected as an AgriFutures Horizon Scholar, and in 2020 as an AgriFutures evokeAG. Future Young Leader. 
"The ongoing connections, advice and guidance I've had from so many impressive individuals I met through those two programs really developed my commercial and professional skills, but also helped me on a personal level as well," Sam said. 
"AgriFutures evokeAG. is great at bringing together a range of people from different backgrounds, all passionate about agriculture, and getting them to think collaboratively to solve complex challenges. As the saying goes, 'A champion team will always beat a team of champions.'" 
Sam has been committed to showcasing Australian agriculture and narrowing the knowledge gap between city and country after experiencing the disconnect between the two.