From garlic to ginger 
I've been involved in farms since I was about 14, starting with watermelon farms. In my early twenties I decided I wanted to get into farming properly, so bought a farm in the Western Downs, Queensland and started farming garlic. After a few years I decided to move to the coast and get involved in the ginger industry.  
The industry excites me – it's growing quickly, and it's well supported through the Australian Ginger Industry Association and AgriFutures Australia. I can also see a lot of opportunity for the ginger industry to expand and improve to secure strong future in Australia. 
Growing pains 
The Sunshine Coast Hinterland accepted me into the area really well. The production side of things is different to what I was used to with garlic, so I'm enjoying the learning curve and also enjoying growing in a new area and learning about the different water sources and soils.  
Our journey into ginger has only been possible through sheer hard work and has presented many challenges requiring determination and perseverance. There are many elements to consider, budget and plan for in horticulture in order to develop and make progress, which involves a lot of sacrifice. We have needed to build a packing and washing facility as our old 1950s dairy did not suffice. We have also needed to grow our staff base as my wife and I were working 24/7.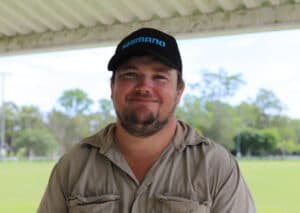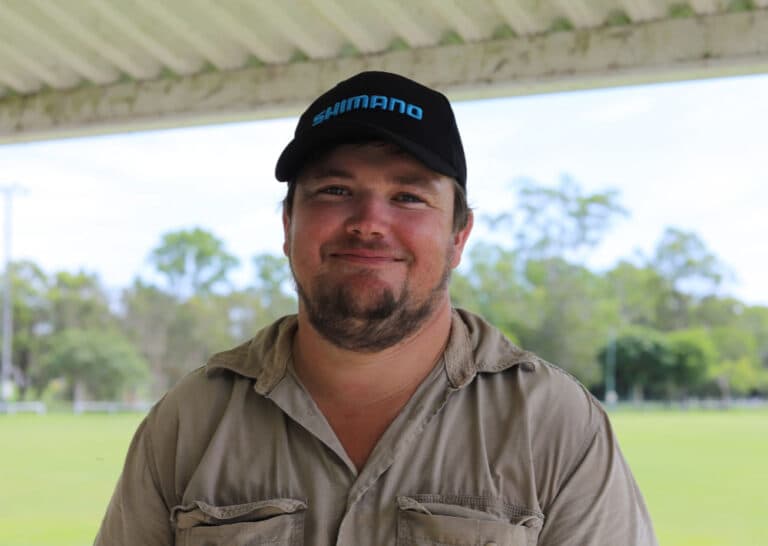 Staffing has been a challenge, but I know this is an issue in agriculture in general with less backpackers around. We have been trying to employ the local workforce and get them more interested in working on farms. We've got some young workers who have just left school that are stepping up to the plate and have taken on different roles and this is helping us to produce some excellent quality ginger. The season is going well – we've had no disease incursions and minimal pest damage to date. The weeds have been prevalent as we've had a lot of rain this year, so they are keeping us busy, but overall, the ginger is growing well.  
High hopes 
I believe that that we've got to support the industry that supports us and being a part of the Advisory Panel ticks this box for me. I'm really interested in trying to educate consumers more on the health benefits of ginger, and I think it's the right time to do this. So, instead of just saying it's good for you and can fight off a cold, let's get more evidence and give people reasons about how and why it works to advocate for ginger. Fresh ginger should be a staple in every kitchen. 
Being on the Advisory Panel is also a fantastic learning opportunity. There are a lot of talented people involved in the Advisory Panel, at AgriFutures and the ginger industry in general, so being able to spend time with them and receive mentorship along the way is great. There's been some good insights around farm management already, and I've enjoyed being able to speak with some other growers – including some of the larger operations – about how they delegate and put faith in workers, which frees them up to do other things for the industry, like being on the AgriFutures Ginger Advisory Panel.  
Connecting with growers 
The AgriFutures Ginger Program is excited to have Phil on board. Phil is an enthusiastic, knowledgeable grower who brings a unique perspective to the Advisory Panel, and his relatively recent entry into the ginger industry gives him a key insight into what it is like to start a ginger growing journey. He has worked his way up from a small to medium-sized grower and has experienced first-hand the teething issues and growing pains that come along with that. Because of this, Phil understands the unique challenges that both new and small-medium sized growers face in the industry. This gives the Advisory Panel a broader understanding of the industry and the industry's research needs, which will assist the Advisory Panel to support a sustainable, growing and prosperous ginger industry. 
To find out more about the AgriFutures Ginger Program's focus for the next five years read the new AgriFutures Ginger RD&E Plan Spicing up the future of R&D for the Australian ginger industry | AgriFutures Australia