SunRice Grower of the Year has a passion for learning and innovation
C20 SunRice Grower of the Year, Peter and Erin Draper will be celebrating National Agriculture Day as they do every day, working on their farm at Leeton, NSW.
The couple were recently honoured for their vision and commitment to innovation, team approach and building strong networks. They have been long-standing supporters of the industry.
"We were excited and honoured to receive this award," said Peter.
"My wife Erin and I have worked on our farm together and we would also like to acknowledge Tim Langley who has worked with us for 26 years."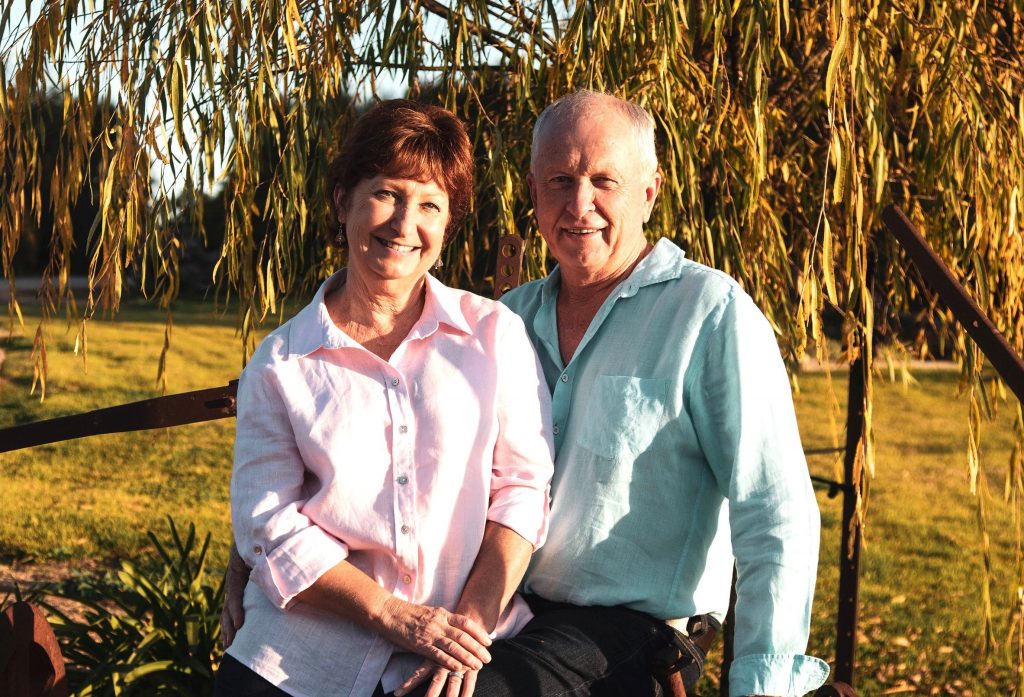 The Drapers have been growing rice since 1974 and have embraced many changes. They run a mixed farming enterprise which includes rice, seed and milling oats, wheat, barley, cotton and sheep.
"Rice has been good to us and a great fit for our farm and it has helped us with our paddock preparation around seed oats, providing sufficient soil moisture," said Peter.
"Rice does a good job of cleaning up the ground and it reduces the number of weeds."
Adding: "A good crop is always high in organic matter which is great for the soil and there is nearly as much organic matter in roots from the rice crop as there is in stubble."
The couple also praised SunRice and AgriFutures Australia's commitment to research and development.
"The great thing about the rice industry is that it is committed to research and there has been a strong push to reduce the amount of water used to produce a tonne of rice," said Peter.
The Drapers review their business plan annually and use yield maps as well as satellite and remote sensor data to help them achieve best practice in their farming methods.
Peter rates sensors and the introduction of satellites and GPS tracking as part of their success and helping to "keep old blokes like me interested".
"GPS machine tracking has improved efficiencies in seed and fertiliser crop plantings with savings of at least 10 per cent," said Peter.
"Some of our other efficiencies include targeting topsoil loss by using computer-controlled machinery and redeveloping the farm irrigation layout to a "roll over bankless system" giving flexibility to grow rice or cotton on beds.
Growing rice has also led to greater biodiversity on their farm with a rich bird life in place, with one species, the Japanese snipe travelling a long way to visit the farm.
According to Peter, farmers need to be forward thinking.
"My wife and I are lifelong learners and it's this curiosity which has helped drive innovation on our farm," said Peter.
"Farming to us is more than just being profitable, it's a holistic approach that matters."
Register to receive updates from the AgriFutures Rice Program at www.agrifutures.com.au/rice.