Victorian rural tech entrepreneur, Nikki Davey, has been named the 2023 AgriFutures Rural Women's Award National Winner with NSW Artistic Director Michelle Leonard announced as National Runner Up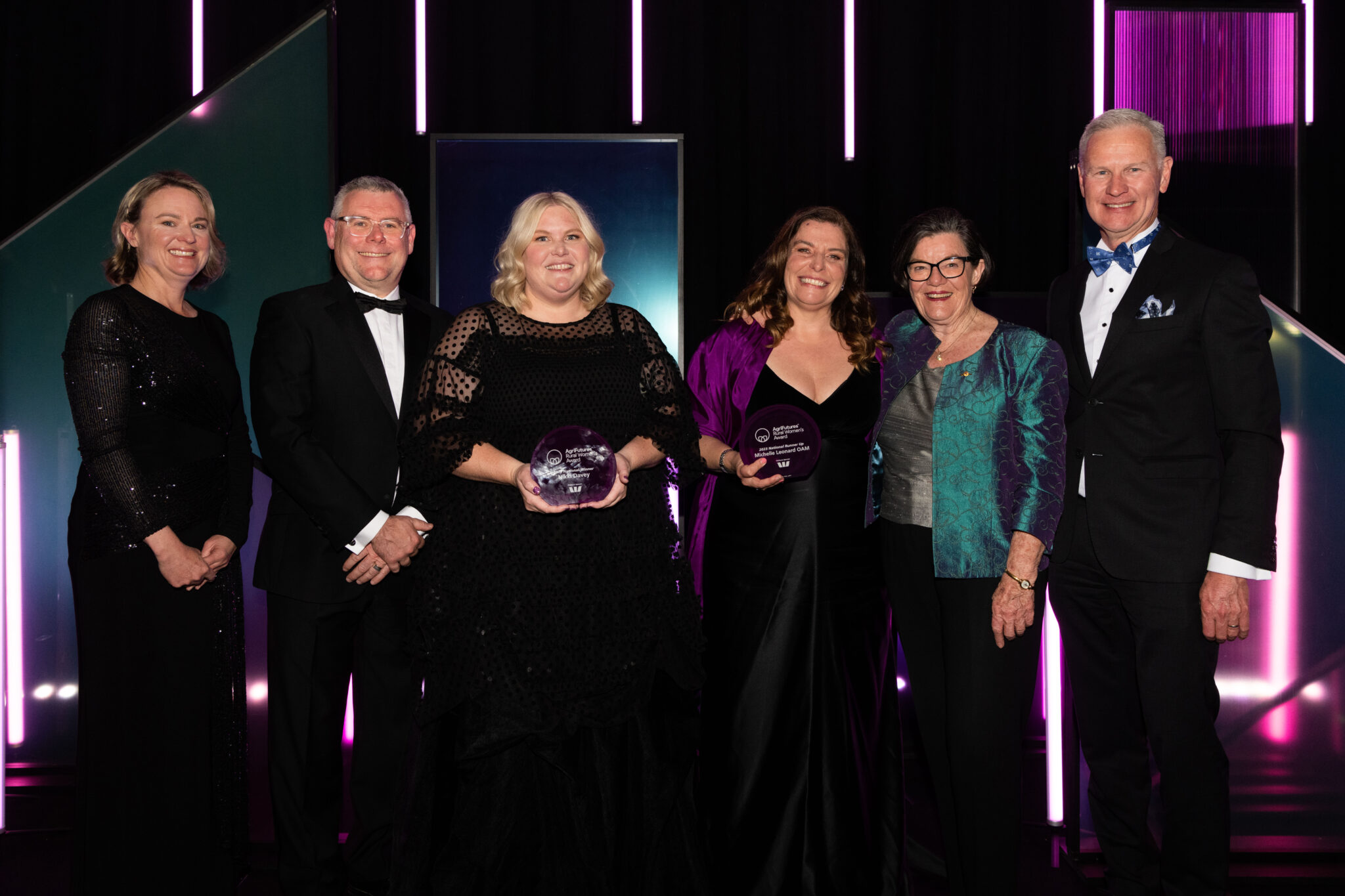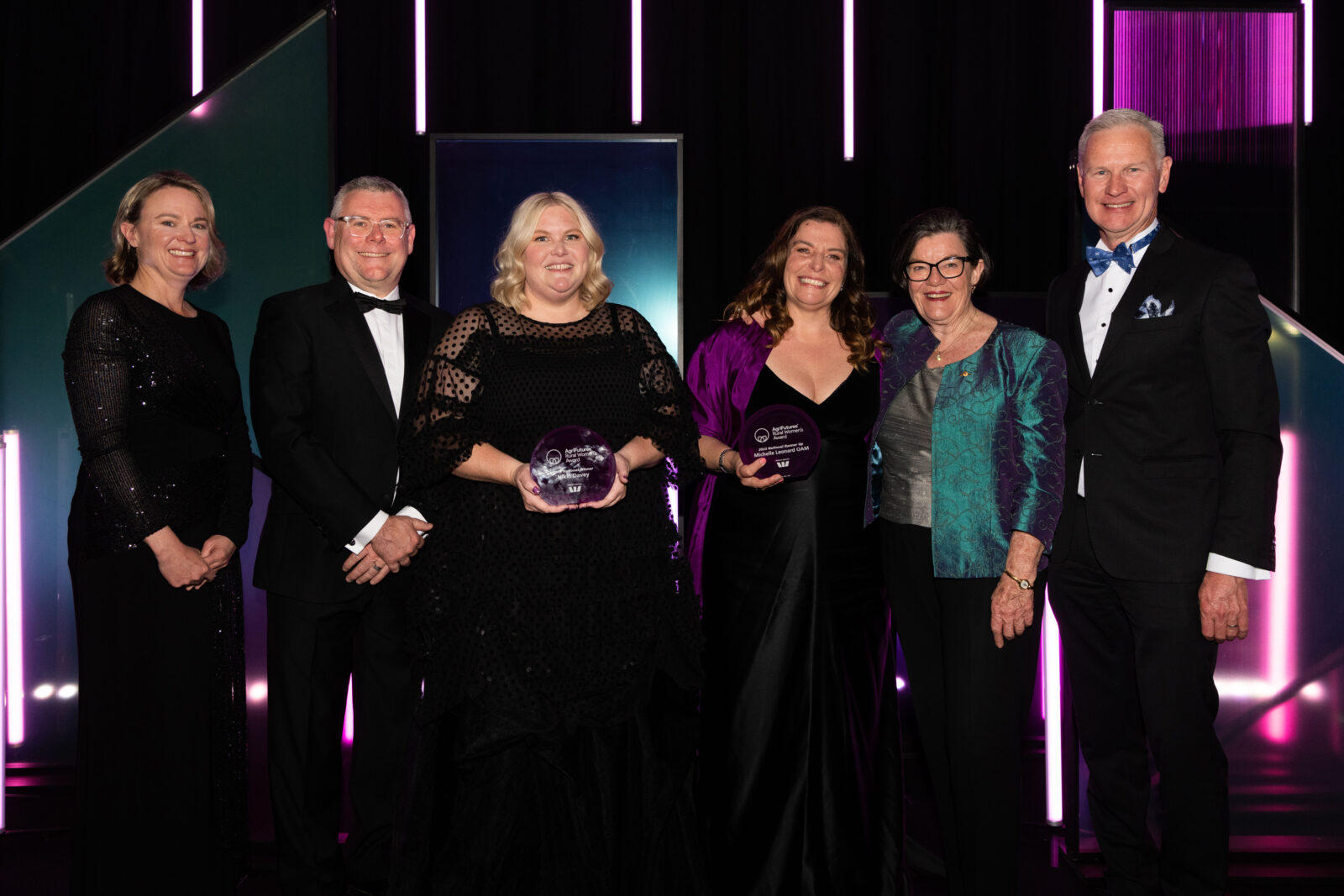 Glenmore-based flower farmer, tech entrepreneur and co-founder of Grown Not Flown, Nikki Davey has officially been named the 2023 AgriFutures Rural Women's Award Winner for her work in creating a digital platform and app connecting flower farmers and consumers, globally.
NSW resident and artistic director Michelle Leonard was awarded the National Runner Up title, for her work in creating and founding regional choir, Moorambilla Voices,
Nikki and Michelle were joined by their fellow national finalists, who were recognised for their outstanding contribution to rural communities and industries during Tuesday's ceremony.
The 2023 cohort includes:
Minister for Agriculture, Fisheries and Forestry, Senator The Hon Murray Watt, made the announcement during a black tie gala dinner at Canberra's Parliament House on Tuesday evening in front of over 500 government officials, industry representatives, members of the award's alumni, other state finalists and their families.
The AgriFutures Rural Women's Award is Australia's leading Award in acknowledging and supporting the critical role women play in rural and regional businesses, industries and communities. With the ongoing support of Platinum Sponsors, Westpac Agribusiness, the program provides opportunities to showcase and inspire the next generation of female leaders across Australia.
In addition to the $15,000 Westpac grant already awarded to the seven state and territory winners, Nikki and Michelle will receive a further $20,000 and $15,000 respectively to progress the development of their winning projects.
"This is a huge honour and I am immensely grateful to AgriFutures and Westpac for believing in my vision to promote and raise awareness around flower miles, slow flowers and supporting local farmers. We have so many exciting plans and this Award will be an absolute game changer for us and what we can achieve in the next 12 months", said Ms Davey.
Based at Glenmore in the Rowsley Valley near Bacchus Marsh, one of Victoria's largest food bowls, the self-described 'eternal hobbyist' was motivated by her own experience as a new flower farmer, to resolve the common problems and pain points experienced by growers through technology.
What started out as a passion project during Covid, has now morphed into an online platform and app connecting flower farmers and consumers, globally. Grown Not Flown now boasts over 1100 flower farms listed on their global map, and users in over 30 different countries.
"With the additional $20,000 Westpac grant, we can invest this money into further developing the platform to reach new audiences. We also want to educate and encourage consumers to celebrate the provenance of flowers, the same way we do with food, and raise awareness around flower miles, slow flowers and benefits of supporting local businesses," she said.
AgriFutures Australia, Managing Director, John Harvey, congratulated Nikki on her achievements in creating a global digital platform that supports rural and regional communities.
"Through the innovation of Grown Not Flown, Nikki has delivered an exciting new model to connect consumers, boost local economies and encourage sustainable purchasing decisions. Her entrepreneurial spirit and dedication to transforming the cut flower industry is highly commendable and a true embodiment of the Award's key objectives", he said.
Mr Harvey also congratulated 2023 AgriFutures Rural Women's Award National Runner Up, Conductor, Artistic Director and founder of Moorambilla Voices, Michelle Leonard who received an additional $15,000 Westpac grant.
The Award's Platinum Sponsor, Westpac Agribusiness commended Ms Davey and Ms Leonard on taking out the National Winner and National Runner Up titles.
"Congratulations to Nikki and Michelle on their win. Their recognition as this year's National Winner and National Runner Up is another way we can continue to shine the light on people living in rural and regional Australia who are doing incredible things for the communities and sectors they support," said Peta Ward, National General Manager of Agribusiness for Platinum Sponsor Westpac.
"It's an honour to be able to showcase the contributions of women like Nikki, who are helping to build a better future for our regions."
Applications for the 2024 AgriFutures Rural Women's Award open on Wednesday, 13 September 2023, directly following the national announcement and will close on Wednesday, 25 October 2023 (Friday, 26 January 2024 for NT Applicants). See the AgriFutures website for more details.
Media enquiries:
Georgie Robertson
The Regional PR Co.
georgie@regionalpr.com.au
0417 217 869
Emma Moss
The Regional PR Co.
emma@regionalpr.com.au
0487 387 122
Sponsors:
AgriFutures Australia is thankful for the support of the following Award partners: