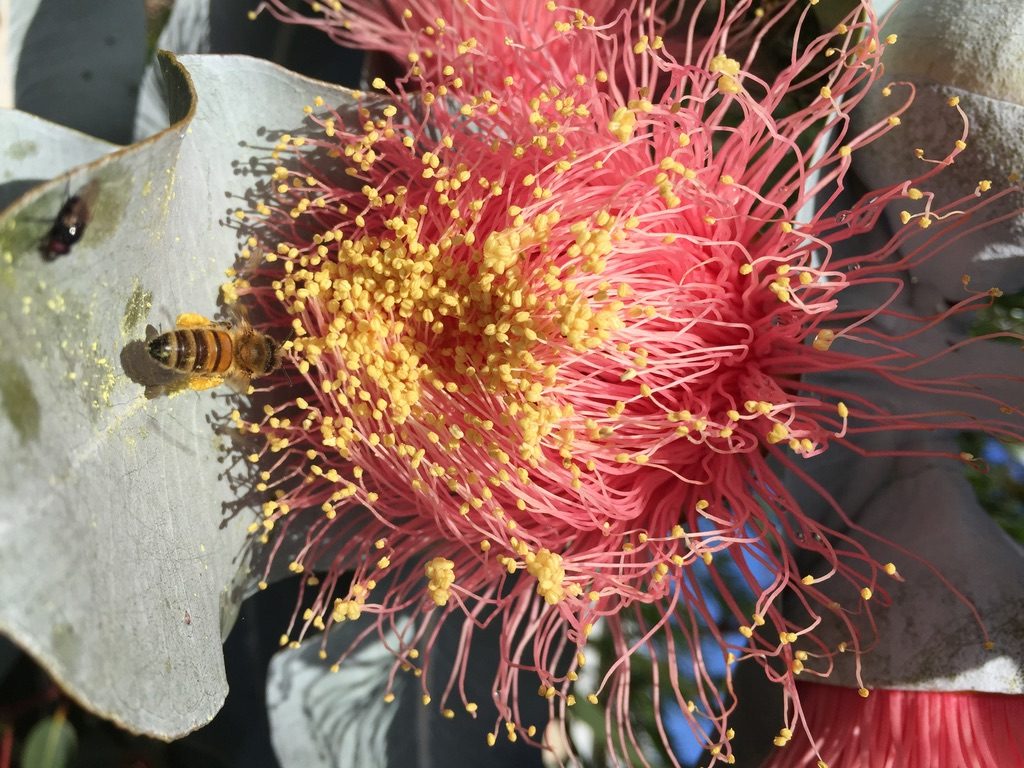 Photo supplied by Dr Kate Hammer
"WA, and in particular the South-West corner of WA, is a biodiversity hotspot with a very high endemic species diversity and richness," Dr Hammer said. "As a result of bees foraging on each unique species, a wide variety of floral honeys are produced."
Dr Hammer and her UWA colleagues have investigated the antibacterial activity and physicochemical properties of over 300 honey samples gathered from across WA in a research project, Development of honey bee products from a biodiversity hotspot, which was co-funded by AgriFutures Honey Bee & Pollination Program, the Bee Industry Council of Western Australia and the CRC for Honey Bee Products. Honeys were derived from diverse floral sources including Eucalyptus (18 species; 154 honey samples), Banksia (5 species; 30 honeys) and Corymbia (3 species; 32 honeys), and others including Agonis, Calothamnus, Callistemon, Leptospermum and Melaleuca.
The research provides rigorous scientific data to support the long-held beliefs that many WA honeys, such as those derived from jarrah (Eucalyptus marginata), marri (Corymbia calophylla) and karri (Eucalyptus diversicolor), possess relatively high antibacterial activity. Data were also collected on a range of rarer honeys that had not previously been investigated thoroughly.
"All honey will have some antimicrobial activity because it is a saturated sugar solution, but it is a matter of how much activity they have," Dr Hammer said. She explained that exposure to saturated sugar solutions causes bacterial cells to rupture, due to the differences in sugar concentrations inside and outside the cells – a concept scientists refer to as osmotic potential. Some of honey's anti-microbial activity is caused by this phenomenon, but it doesn't explain everything.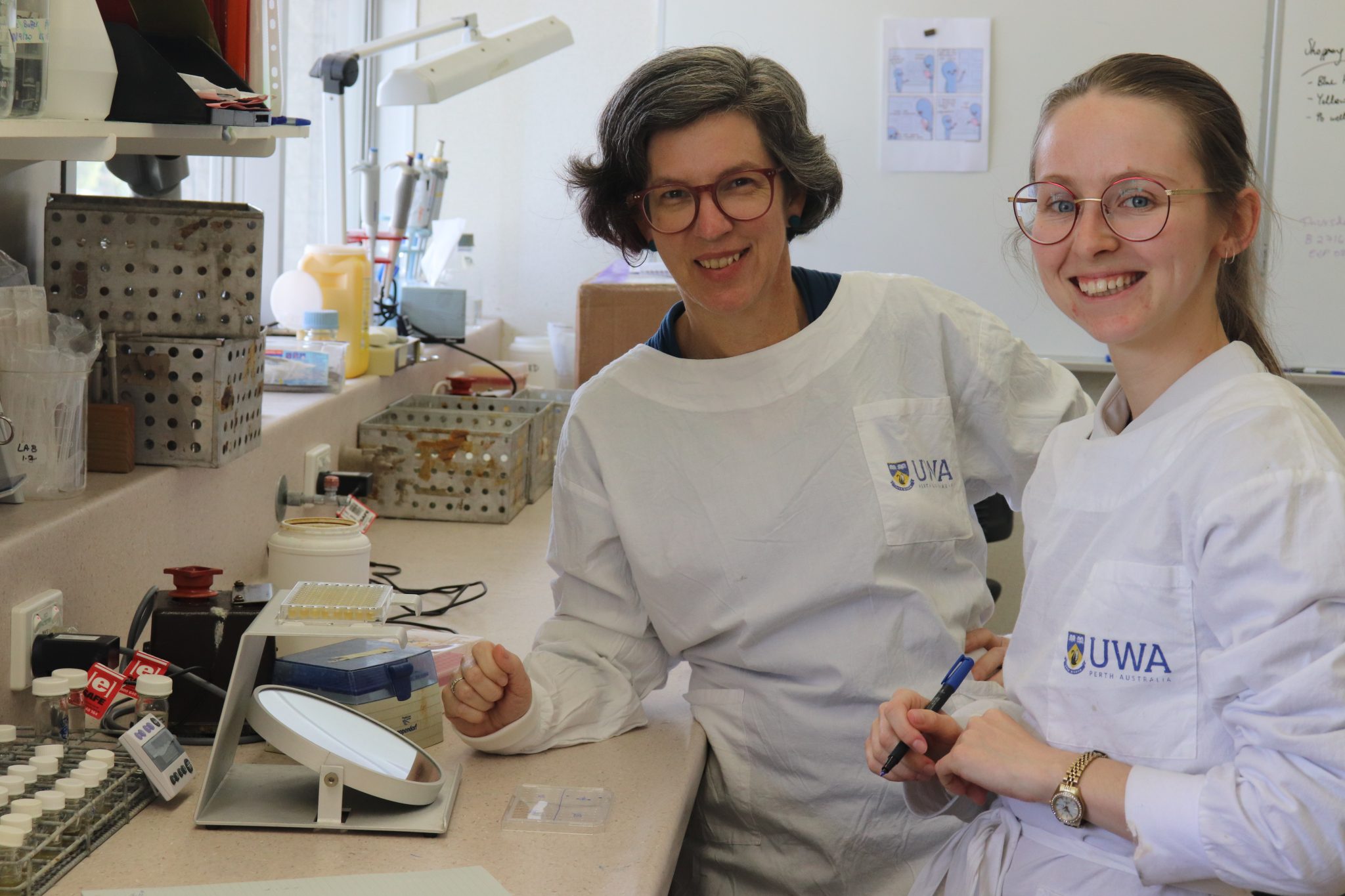 Pictured Dr Kate Hammer and Kathryn Green. Supplied by Jill Griffiths.
Dr Hammer's colleague, UWA medicinal chemist Associate Professor Connie Locher, developed a fingerprinting technique to analyse the phenolic fraction of the honeys tested in the research. The phenolic fraction, which Dr Hammer describes as the "magic fairy dust", comes from the nectar bees collect and helps give different types of honey different properties.
Dr Locher also analysed other physical and chemical components of the honey, including the refractive index, Brix, pH, hydrogen peroxide generation, colour, total phenolics content and antioxidant levels (Ferric Reducing Antioxidant Power or FRAP). The researchers then correlated and evaluated the relationships between antibacterial activity and physicochemical factors. No especially strong relationships were found, making it hard to determine cause and effect.
Dr Hammer said the strongest relationship (moderate strength) found was between levels of hydrogen peroxide generated and activity.