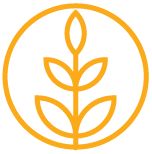 Assessment of a hive based levy for the Australian honeybee industry
Garland Outcomes Pty Ltd
Project code: PRJ-004605

Project stage: Closed

Project start date: Tuesday, June 23, 2009

Project completion date: Friday, January 29, 2010
National Priority: HBE-Identify and develop technology for improved hive performance.
Summary
The Australian Honey Bee Industry Council (AHBIC) has proposed that current levies in the honeybee industry might be replaced by a unified hive-based levy. AHBIC has suggested that a hive-based levy should incorporate all beekeepers, both commercial and non-commercial, on the basis that issues such as biosecurity are a matter directly affecting all beekeepers.
AHBIC has requested RIRDC to commission and manage a project to review the proposal to establish a hive-based levy, and report on its feasibility, implicaitons, and if appropriate, path to implementation.
Program
Honey Bee
Research Organisation
Garland Outcomes Pty Ltd
Objective Summary
To review a proposal by AHBIC that the current system based on levies on sales of honey and queen bees be replaced by a unified hive-based levy on all beekeepers in Australia, and to report on whether:
• the proposal could meet requirements for levy establishment and introduction, and if not, how it might be amended in order to meet those requirements; and
• once defined, to undertake an analysis of benefits and costs within a reporting framework that identifies the processes, activities and agency involvements necessary for preparation of a formal submission to the Commonwealth.