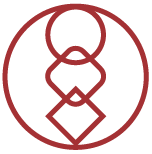 Equipping Australian agriculture with sustainability metrics
Life Cycle Strategies Pty. Ltd.
Project code: PRO-017538

Project stage: Current

Project start date: Monday, July 3, 2023

Project completion date: Sunday, June 30, 2024
National Priority: NCO - Cross Sector Programs
Summary
The project will update existing inventory to capture on-farm improvements, add new agricultural products and key post-farm processes to AusLCI. Partnering with postfarm businesses and international standards, the project will include an analysis of the interoperability of systems for down-stream supply chain participants to integrate environment metrics into their operations, including how businesses can use this information to track and communicate.
Life Cycle Assessment (LCA) underpins key national and international sustainability schemes (Climate Active, Product Environmental Footprints, EU Renewable Energy Directive, ISCC, ARENA). LCA enables product comparisons and evaluation of Circular Economy claims. LCA is only as good as the underpinning life cycle inventory (LCI) that supports it. In the 2010s, Australian agriculture recognised the importance of providing publicly available, peer-reviewed and transparent LCI; several RDCs, CSIRO and Lifecycles partnered to create AusLCI.
Program
National Rural Issues
Research Organisation
Life Cycle Strategies Pty. Ltd.
Objective Summary
The operational indicator of progress on AusLCI capacity will be measured by:-
·number of agricultural inventories updated and added to AusLCI;
comprehensiveness of the geographic and sectorial coverage of the database;
the comprehensiveness of coverage of post-farm gate processing inventory added to the database.
The appropriateness of proposed systems for open access to metric, pathways for the flow of metrics, and frameworks for the use of metrics to demonstrate sustainability goals will be judged by the number and range of consultations with stakeholders and the feedback Reference Panels.
We will measure how well inventory from AusLCI can be moved to key international frameworks by the level of compliance we achieve in matching AusLCI to PEF and ecoinvent format, as evidenced by the willingness of ecoinvent and EPLCA to accept Australian data.
The project will conclude with clear recommendations of how the functionality and value of AusLCI can be maintained in the future as standards and sustainability framework evolve, and requirements for specific metrics evolve over time.