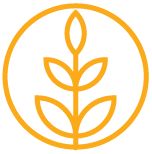 HAL-BeeForce: Improving high risk surveillance (MT09086)
OLD ABN-The Department of Primary Industries on behalf of the State of Victoria
Project code: PRJ-005706

Project stage: Closed

Project start date: Friday, June 25, 2010

Project completion date: Monday, June 25, 2012
National Priority: HBE-Improve understanding of pollination strategies that impact crop yields and improve hive health
Summary
THE REPORT OF THIS PROJECT HAS BEEN PROVIDED TO THE AGENCY MANAGING THE NATIONAL BEE PEST SURVEILLANCE PROGRAM, PLANT HEALTH AUSTRALIA
This community engagement 2-years pilot project aims at recruiting confident beekeepers located within close proximity of high risk points of entry in Victoria and train them to conduct in-hive surveillance for early detection of exotic honey bee pests such as Varroa mites and evaluate their level of engagment and reliability.
Currently 4 surveillance initiatives operate in Victoria for early detection of a set of exotic parasites including Varroa mites (both V. destructor and V. Jacobsoni), the brood mite Tropilaelaps (Tropilaelaps clareae) and the honey bee tracheal mite (Acarapis woodi) infesting adult bees.
1.1 National Sentinel Hive Program
1.2. Swarm Catch Box Project
1.3. Collection of honey bee swarms
1.4 Current state-wide surveillance
The BeeForce initiative would complement the programs already in place and extend surveillance activities to rural areas for a much reduced cost.
Program
Honey Bee
Research Organisation
OLD ABN-The Department of Primary Industries on behalf of the State of Victoria
Objective Summary
The objective is to determine if the involvement of "hobby" bee keepers located within short distance of potential ports of entry and able to perform basic monitoring, can be of any value to the early detection framework already in place in Victoria, and enhance the current surveillance programs.
This project will also evaluate the level of engagement and reliability of non-professionals, their willingness to be involved in a biosecurity project and test their level of commitment to a relatively long term pilot project that requires a certain discipline and moderate level of expertise.
It will also provide valuable insight on the potential involvement of local beekeepers communities in surveillance processes and increase the level of awareness for exotic disease and biosecurity processes in the beekeeping community.
If the methodology developed in this project (and subsequent outcomes) proves valuable to the current surveillance programs, they could be applied on a broader scale (whole of State) and be adopted nationally.
This project will also estimate the cost necessary to run a relatively small Bee Force team – cost that could be extrapolated to a larger task force would this design be adopted for the whole of Victoria and nationally.
This pilot will also refine responsibilities and demonstrate the level of support from State and Federal Agencies needed to run successfully such an operation and ensure that sampling, diagnostics, and data capture are carried out reliably.