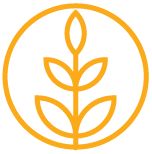 Improving the welfare and humaneness of commercially harvested kangaroos.
The Crown in right of the State of NSW acting through the Department of Primary Industries
Project code: PRJ-004103

Project stage: Closed

Project start date: Saturday, September 26, 2009

Project completion date: Friday, August 30, 2013
National Priority: KAN-Enhance industry success through targeted industry-specific RD&E
Summary
Animal welfare issues surrounding the commercial harvesting of kangaroos have generated debate for many years. Despite the recent review (2008) of the National Code of Practice there is still controversy regarding the humaneness of methods of euthanasia of dependent young. In addition, a recent working paper highlighted that the welfare of harvested kangaroos was still a significant issue to consumers. A survey by RSPCA Australia of kangaroo shooting code compliance concluded that research urgently needs to be conducted into the most humane methods of disposing of pouch young and dependent young-at-foot. To date this research has not been conducted.
In this project we will evaluate the humaneness of current methods of euthanasia of pouch-young and examine where improvements, if possible can be made. We will also trial the use of a captive-bolt gun to determine if improvements to welfare can be further achieved. Furthermore, we will gain an understanding of the basis of stakeholder attitudes and how they may influence behaviour. Together, this information will be used to suggest improvements, where necessary, to current practices and to educate stakeholders and consumers.
The absence of objective information is a significant barrier to improving the humaneness of current methods. This project will also demonstrate to consumers that the kangaroo industry is taking a pro-active role in examining where improvements can be made. The outcomes of this project will further strengthen the "clean and green" image that the kangaroo industry is striving to promote.
Program
Kangaroo
Research Organisation
The Crown in right of the State of NSW acting through the Department of Primary Industries
Objective Summary
To provide scientific knowledge and other information on the animal welfare impact of kangaroo harvesting methods with the aim of determining the most appropriate euthanasia methods for young kangaroos which reduce, as much as possible, unnecessary pain, distress and suffering.
This will be achieved by:
• Reviewing the literature, with an emphasis on current understanding of acceptable methods of euthanasia. The review will aim to address issues that were not covered adequately by the 2006 Hopwood report and will include current information on the development of conscious perception of pain and the implications for humane killing;
• Determining the humaneness of current methods used to euthanase pouch young and young–at-foot including decapitation and a heavy blow to head;
• Comparing currently used methods of stunning with a spring-operated captive bolt gun that has the potential for use in the field by kangaroo harvesters;
• Determining the fate of orphaned young-at-foot that escape capture. Note that although this objective is is essential if we are to provide practical strategies to reduce the welfare impact on orphaned young-at-foot, because of the experimental methods used RSPCA Australia cannot endorse it, in its present form. Therefore completion of this component is dependent upon securing additional funding from DEWHA and the Australian Animal Welfare Strategy (AAWS). We have included it here for completeness;
• Evaluating the attitudes of commercial kangaroo harvesters as well as the general public and other relevant stakeholders (e.g. hunters, animal protection groups) toward animal welfare and humane killing;
• Making recommendations to the kangaroo industry and Government management agencies to improve the welfare of euthanased pouch young and orphaned young-at-foot; and
• Provide information for education of the general public.