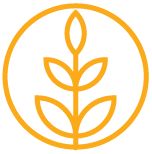 Industry Development Grant – Aidan Whitby
Aidan Roger Whitby
Project code: PRO-015531

Project stage: Closed

Project start date: Thursday, November 4, 2021

Project completion date: Monday, February 27, 2023
National Priority: HBE-Identify and develop technology for improved hive performance.
Summary
We want to develop a product that allows apiarists to monitor the weight, and therefore
honey content, of any hive through a 4G connected scale and phone app. The scale would be placed underneath the hive and would reveal the condition and effectiveness of the location it is placed in via the app, so that beekeepers can be more efficient by not traveling out to the apiary unless needed (see sketches uploaded to timeline response). My technical advisor and project partner, Dr Doug Somerville will be helping me with access to his hives for testing, along with his extensive knowledge and experience. I plan to complete this project as my final product for Honours year in my Industrial Design degree at UNSW. This ensures that phase 1 and 2 of project will be completed as I have a strict academic schedule of 2 terms to follow. This grant will fund phase 1 and 2. (See timeline for more information)

This includes; prototyping, manufacturing samples, user interface development for the app and an extensive design process to ensure the product hits exactly what the market requires. Further financial assistance may be pursued to fund marketing and manufacturing in a later stage of this project. While there are other products in the market that can do this task, they lack understanding of what the apiarists are looking for. They are currently expensive, hard to use and have large reoccurring fees. We plan to use off the shelf technology that is relatively affordable to create a durable, ergonomic, and effective product. Agriculture has recently been dramatically advancing in technology and it's time for the bee industry to move forward with this product.
Phase 1 – Total 10 weeks (1 university term):
1.1 Project Planning and Management (1 week)
Detailed timeline can be created once briefed by university lecturers. Work breakdown
sheet, detailed budget and risk planning can also be completed
1.2 Capstone and Market Research (8 weeks)
Primary and Secondary research in
Program
Honey Bee
Research Organisation
Aidan Roger Whitby