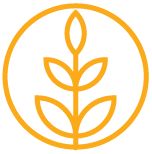 Industry Development Grant Project_Cooper Schouten
Sunshine Honey Company
Project code: PRJ-012974

Project stage: Closed

Project start date: Thursday, October 8, 2020

Project completion date: Friday, June 25, 2021
Jounral Articles From Project: Report Report (Issue: Report on 14/7/2021)

National Priority: HBE-Increase capacity within research community and future industry leaders
Summary
The Small Grants Open Call fund will be used to cover enrolment fees for personal
development to obtain a Certificate IV in Procurement & Contracting ($3,575) through
TAFE NSW and a Certificate in Governance and Risk Management through the Governance
Institute ($3,570). The applicant is prepared to cover travel and on-ground costs associated
with training and will make a personal contribution for the additional funds ($2,145)
required.
Program
Honey Bee
Research Organisation
Sunshine Honey Company
Objective Summary
Without the support of The Honeybee and Pollination Program Industry Development
Grant, the applicant would not be able to afford the costs required to be involved in these
capacity building and personal skills development courses. Skills developed in these
courses would be invaluable to contributing meaningfully in beekeeping industry programs
and projects. These skills include procurement and contracting within the public sector,
working independently in a procurement and contracting environment, knowledge in
governance and risk management, meeting compliance requirements assessing, analysing
and treating risk, an understanding of risk management frameworks, project governance
and accountability and business continuity. My current work loading is ideally suited to this
type and mode of study and would enable me to be fully prepared, available and motivated
to complete the required study.