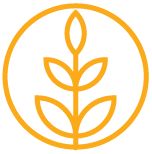 Industry Development Grant Project_Jessica Berry
Hive and Wellness Australia Pty Ltd
Project code: PRJ-012995

Project stage: Closed

Project start date: Tuesday, October 20, 2020

Project completion date: Thursday, April 1, 2021
National Priority: HBE-Identify and develop technology for improved hive performance.
Summary
HWA's Propolis Project, which is being run in conjunction with the University of the Sunshine
Coast's (USC) Honey Lab who has been instrumental in developing the Australian Manuka
honey industry. Without the hard work of USC Honey Lab and the support of AgriFutures, it
is uncertain how viable the Australian Manuka honey industry would be.
This development grant would support furthering Australian propolis research and the
progression of a commercial production trial. The objective of continuing this project is to
develop an additional income stream for Australian commercial beekeepers, which will help
to support their livelihoods and provide productivity during the winter months when honey
supply is low.
Program
Honey Bee
Research Organisation
Hive and Wellness Australia Pty Ltd
Objective Summary
The money will contribute towards the funding of the following activities that we are undertaking in this project:
– Continued propolis testing (University of Sunshine Coast)
– Propolis yield
– Phenolic content
– Antioxidant activity
– $100 – $150 per sample (est. $25k annually)
– Processing trials (Raw propolis to propolis extract)
– Lab trial $4,000
– Pilot trial $4,500