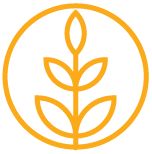 Industry Development Grant – Travis Beddoe
La Trobe University
Project code: PRO-015528

Project stage: Closed

Project start date: Wednesday, November 3, 2021

Project completion date: Monday, May 29, 2023
National Priority: HBE-Identify and develop technology for improved hive performance.
Summary
One of the most economically important bacterial infections impacting apiary management is Paenibacillus larvae, the causative agent of American Foulbrood (AFB) which is a notifiable disease. P. larvae infection can occur in hives regardless of their health status, infecting both strong and weak colonies. P. larvae is a gram-positive, spore-forming bacteria, in which the spores are the only infectious form of P. larvae. The spores are very difficult to destroy, being highly resistant to freezing and high temperatures and stay viable for over 50 years. Colonies testing positive for AFB must be destroyed and equipment either burned or sterilized through an approved means. Therefore, best management beekeeping practices are the only way to manage the disease by preventing the spread of infective spores between hives.
Confirmation diagnosis of a suspected infected larva (larval smear) is performed at an accredited laboratory and turn-around time may be days to weeks depending on the time of year and workload of the lab. Further, larval smears are performed on a per larvae basis with each smear costing around $50. If several larvae from several colonies are
suspected of being infected with bacterial disease, the cost associated with detection and delayed turn-around time for results is prohibitive both from a financial and time-sensitive management standpoint. Early detection is critical, both from the standpoint of preventing the spread of disease within a hive or apiary but to also inform apiary management decisions such as shifting loads of bees to a new location.
Program
Honey Bee
Research Organisation
La Trobe University