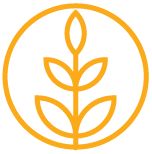 International Union for the Study of Social Insects
The University of Sydney
Project code: PRJ-009415

Project stage: Closed

Project start date: Friday, January 17, 2014

Project completion date: Monday, August 18, 2014
National Priority: HBE-Increase capacity within research community and future industry leaders
Summary
The International Union for the Study of Social Insects is the major international academic society for the study of social insects including honeybees. The society meets every four years to disucss the latest trends in social insect research and will this year meet in Cairns, with 700 delegates expected, including 200 of the world's top honey bee scientists. The project will fund Dr Jay Evans, a world authority on honey bee and varroa genomics and colony collapse disorder, to address this conference and to make presentations to at least one state conference in 2014. The conference will include a session that is focused on honey bees for a beekeeper audience.
Program
Honey Bee
Research Organisation
The University of Sydney
Objective Summary
The conference aims to provide Australian delegates with access to international honey bee scientists, with sessions of relevance including: the impacts of environmental stressors on bee declines; honeybee learning and memory; nutrition and social behavior; recruitment behaviour and dance language communication; insect epigenomics; empirical studies of the evoluntion of colony-level traits; decoding the sophisticated chemical communication of social insects; evolutionary, genetic and physiological basis of ageing in social insects; why is parasitism more adaptive than being social among bees; reproductive division of labour and the evolution of queen pheromones; social insect host-microbe interactions; microbiota in social insects; phenotypic phenomena and molecular basis of social insect immunity; comparative genomics of social evolution I and II; social insects as biological invaders; breaking the sting barrier: evolution, conservation and sustainable use of stingless bees; open questions and promising approaches in understanding eusocial evolution.