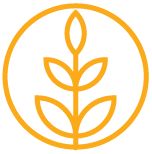 Market opportunity Aust royal jelly produced with new labour saving technology
AgEconPlus Pty Ltd
Project code: PRJ-010167

Project stage: Closed

Project start date: Friday, July 1, 2016

Project completion date: Saturday, April 15, 2017
National Priority: HBE-Identify and develop technology for improved hive performance.
Summary
Royal jelly is collected from queen cells and used as a human nutrition supplement. To date Australian royal jelly production has been limited by the need for hand collection and the high cost of Australian labour. New technology pioneered in China, reviewed by apiary officer Doug Somerville and imported into Australia and left with Victorian beekeeper Peter McDonald shows potential for elimination of labour from royal jelly recovery. The purpose of this project is to investigate the size of the international royal jelly market, the size of the potential opportunity for Australian royal jelly and to what extent the economics of production change with this new technology.
Program
Honey Bee
Research Organisation
AgEconPlus Pty Ltd
Objective Summary
1. To investigate the market for Australian produced royal jelly using new labour saving equipment imported from China.
2. To understand cost of production of royal jelly produced in Australia with this new technology.