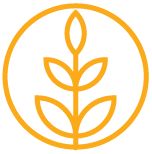 National Bee Pest Surveillance Program (2013-15) and facilitator
Plant Health Australia Limited
Project code: PRJ-008711

Project stage: Closed

Project start date: Saturday, June 15, 2013

Project completion date: Monday, May 30, 2016
National Priority: HBE-Improve understanding of nutrition best practice and disease interaction
Summary
PHA took over administration of the National Sentinel Hive Program in January 2012. The surveillance facilitator and the industry contribution made towards the National Bee Pest Surveillance Program will work towards creating a National Bee Pest Surveillance Program that includes targeted and risk based surveillance strategies that target a wide variety of bee pests and pest bees, not just exotic mites that were targeted in the previous surveillance system.
Work conducted by the surveillance facilitator, with input from an expert steering committee, will include improving the sentinel hive component, as well as greater in-kind industry involvement through Beeforce principles at selected high risk locations, and the deployment of remote surveillance boxes. It will also work towards adopting and incorporating the recommendations from CSIRO in the port risk assessment report. It will also involve incorporating the National Bee Pest Surveillance Program into the National Plant Biosecurity Surveillance system, formalising agreements and contracts with each jurisdiction for involvement in the surveillance program, re-designing the data system and data capture forms and help in organising future funding arrangements for this program. It will also look at possibilities to establish an agreement between DAFF Biosecurity Operational Sciences Program for involvement in the program.
The funding provided to the NBPSP over a 2 year period will also allow for the program to be continued in its current state, which increases the likelihood of early detection and reporting, thus ensuring an effective eradication program.
Program
Honey Bee
Research Organisation
Plant Health Australia Limited
Objective Summary
1.To involve each jurisdiction, the honey bee industry and plant industries in designing, implementing and driving the implementation of a National Bee Pest Surveillance Program that targets bee pests and pest bees from between July 2013-June 2015
2.To maintain and improve current surveillance activities in the sentinel hive component of the National Bee Pest Surveillance Program
3.To coordinate and implement a broader surveillance system in each jurisdiction that is based on risk and involves existing, and complementary, surveillance tools as demonstrated through the remote sensing of beehives project and the Beeforce project
4.To source additional funding, or the continuation of funding for the surveillance program to continue past June 2015
5.Have every jurisdiction sign a contract to confirm their involvement in the National Bee Pest Surveillance Program and formalise any arrangements between 2013-2015
6.Write a review/summary of the surveillance strategy report for the National Bee Pest Surveillance Program that is implemented (similar to Boland 2005) on conclusion of the facilitator position in June 2014
7.Effectively integrate the recommendations from the facilitator position into the NBPSP throughout 2013/2014.
8.To have all arrangements finalised by December 2015, including a future funding and administration model which identifies and clearly outlines the roles and responsibilities for a variety of stakeholders post December 2015.