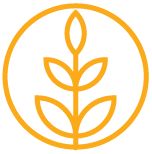 Rapid method for measuring the antimicrobial activity of honey
John L Black Consulting
Project code: PRJ-004031

Project stage: Closed

Project start date: Thursday, June 18, 2009

Project completion date: Wednesday, September 29, 2010
National Priority: HBE-Improve understanding of pollination strategies that impact crop yields and improve hive health
Summary
The antimicrobial activity of honey varies widely depending on floral source. The current assay for determining antimicrobial activity is difficult, expensive, time consuming and, unless all conditions are carefully standardised, has limited repeatability. Near infrared spectrometry (NIR) provides a potentially rapid, repeatable and relatively cheap method for determining the medicinal value of honey. The project is to determine whether a rapid, accurate and relatively cheap assay can be developed for measuring the antimicrobial activity of honey using NIR technology.
Program
Honey Bee
Research Organisation
John L Black Consulting
Objective Summary
To investigate whether near infrared technology can be used to measure rapidly the antimicrobial activity of any sample of honey. If the technology can measure the antimicrobial activity with sufficient accuracy, ensure that at least one laboratory in Australia has the capability of providing a commercial assay to the honey industry at a price substantially below that of the current phenol-comparison assay.