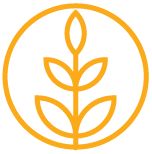 The effect of Sulphur Dioxide on the Thiamine content of fresh kangaroo meat
BIOLOGIC PTY LTD
Project code: PRJ-007258

Project stage: Closed

Project start date: Sunday, May 1, 2011

Project completion date: Friday, September 30, 2011
National Priority: KAN-Enhance industry success through targeted industry-specific RD&E
Summary
Preservatives that liberate sulphur dioxide (SO2) are frequently added to fresh kangaroo pet meat to extend its shelf life. However, SO2 has been shown to inactivate thiamine present in meat, and reports of thiamine deficiency in cats and dogs fed kangaroo pet meat have undermined confidence in the safety of kangaroo pet meat. To comply with the forthcoming pet food industry standards and ensure the safety, reputation of, and demand for their product, the Kangaroo Industry urgently requires more knowledge regarding the use of sulphur preservatives, and the practice of thiamine supplementation of fresh kangaroo meat to offset the inactivation of thiamine by SO2. This research is a preliminary study of the concentration of sulphites required to provide adequate preservation of kangaroo meat for the duration of the retail shelf life of chilled kangaroo meat pet foods. It will also investigate the inactivation of thiamine in fresh kangaroo meat by SO2 and examine the feasibility of offsetting these losses with exogenous thiamine. Refrigerated, sealed meat samples will be prepared according to an experimental grid design (thiamine added at 3 levels, and SO2 added at 4 levels). Assays for thiamine and SO2 will be conducted at a NATA accredited laboratory, along with CFU count as a measure of spoilage, during a 56 day controlled trial.
It is envisaged that this preliminary examination of the use of SO2 preservatives and thiamine supplementation will assist the KIAA in communicating the issue to all participants in the pet meat value chain and enhance confidence in the feeding of fresh kangaroo meat to companion animals.
Program
Kangaroo
Research Organisation
BIOLOGIC PTY LTD
Objective Summary
1. To provide guidance regarding the concentration of SO2 required to achieve an acceptable shelf life for fresh kangaroo meat.
2. To measure the impact of various concentrations of SO2 on thiamine in kangaroo meat over the normal product shelf life.
3. To indicate the degree of thiamine supplementation necessary to counter the inactivation of thiamine in kangaroo meats preserved with SO2, to ensure that the minimum nutrient level for thiamine in pet meat is met, as specified by the globally accepted nutrient guidelines for dogs and cats (AAFCO 2009b; AAFCO 2009a).
4. To provide the Kangaroo Industry Association of Australia (KIAA) with a selection of communication resources to allow efficient and widespread communication of the research findings within the industry.