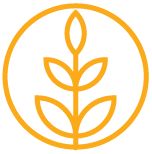 Export Fodder
Export Fodder Advisory Panel
James Kellaway (Chair)
Oz Group Co-Op
James has worked across Australia's agricultural sector for over 35 years, within the sheep, beef, poultry, fruit and vegetable industries. His experience spans export market access and development, strategic management, research, development and extension (RD&E), government relations and marketing. James has a rural and farming background, growing up in Dorrigo, NSW, and a keen interest in fodder production. He holds a Bachelor of Applied Science (Agriculture) and a MBA, and is a graduate of the Australian Institute of Company Directors (AICD) and the Governance Institute of Australia. As Chair of the Export Fodder Advisory Panel James hopes to lean on his experience and contribute to advancing productivity in the Export Fodder industry, maximising return on investment for levy payers and creating growth locally for healthy rural communities.
Andrew Hayward
Johnson Group
Raised on a mixed farm in Kapunda SA, Andrew has been involved in the export hay and stock feed manufacturing industry since 1994 and has worked in a number of administration and management roles. Three years living in the United Arab Emirates working for UAE Government Farmers' Services Centre saw Andrew head up the animal feed department and managing the chain of Agricultural Input Shops. He returned to Australia in 2013 as General Manager of Johnson Group in Kapunda. Andrew has a MBA from the University of South Australia.
Mick Faulkner
Agrilink Agriculture Consultants
Mick is principal consultant agronomist at Agrilink Agricultural Consultants, based in South Australia's Mid North. He has been involved in the export fodder industry for 30 years, providing advice to both growers and the processing and marketing entities to meet market demand, consistency of supply and product quality. Prior to the establishment of Agrilink, Mick worked in nutrition research and has maintained strong focus on research and adoption techniques throughout his career.
Patrick Guerin
Technical Advisor
Pat has been involved in the agricultural industry for the majority of his life working in broadacre farming, as well as in the stockfeed and export fodder industries, holding industry positions with a range of export fodder companies. As a result, Pat contributes vast industry experience and a strong personal focus in the relevant technical and operational areas, along with an innate drive to support continuous improvement and sustainability.
Ben Adams
Gilmac Pty Ltd
Ben is a qualified farm manager from Dublin, Ireland with international farming experience across Australia, Saudi Arabia, Ukraine, Crimea, and Ireland in both dairy and broad acre farming operations. He joined Gilmac initially in 2004 as the site manager of the New Norcia site in WA, responsible for managing hay export facility operations, feed mill operation and overseeing the development of a new site and the commissioning of a new hay plant. Ben's career progression now sees him managing the operations of Gilmac's six export hay facilities in three states and the pellet mill manufacturing facility in Western Australia.
Andrew Walter
AH & GM Walter Pty Ltd
Andrew has worked across a wide range of roles in science, education and policy development in Industry and Government, small to large, throughout Australia and internationally. He currently sits on a not-for-profit Aged Care Facility Board of Management, as well as being a past member and chair of the RIRDC Fodder Crops Advisory Committee. Raised on a mixed broad-acre family farm in north-east Victoria, Andrew completed a B.Sc (University of Melbourne) and a PhD with CSIRO Plant Industry (Australian National University) in plant molecular biology. He was the Australian Biology Olympiad Team inaugural coach for ten years and the 2004 Director of the International Biology Olympiad. Currently, Andrew operates his commercial family farm, builds innovative agricultural machines and consults as a mechatronics specialist.
Andrew Bolt
Balco Australia Pty Ltd
Andrew was raised on a farm with his parents still operating a merino stud and grain farm at Corrigin, in the Western Australian Central Wheatbelt. Following schooling in Perth and completing a Bachelor of Science (Agriculture), Andrew travelled to the US and Argentina, working on farming operations. Upon returning to Western Australia, Andrew worked for Rabobank for five years before entering the hay industry, where he has spent the last 17 years. His current role is as Deputy CEO for Balco. Additionally, Andrew has completed the Australian Institute of Company Directors Course and has been a company director for the past 17 years.