Don't sleep on the potential of lavender!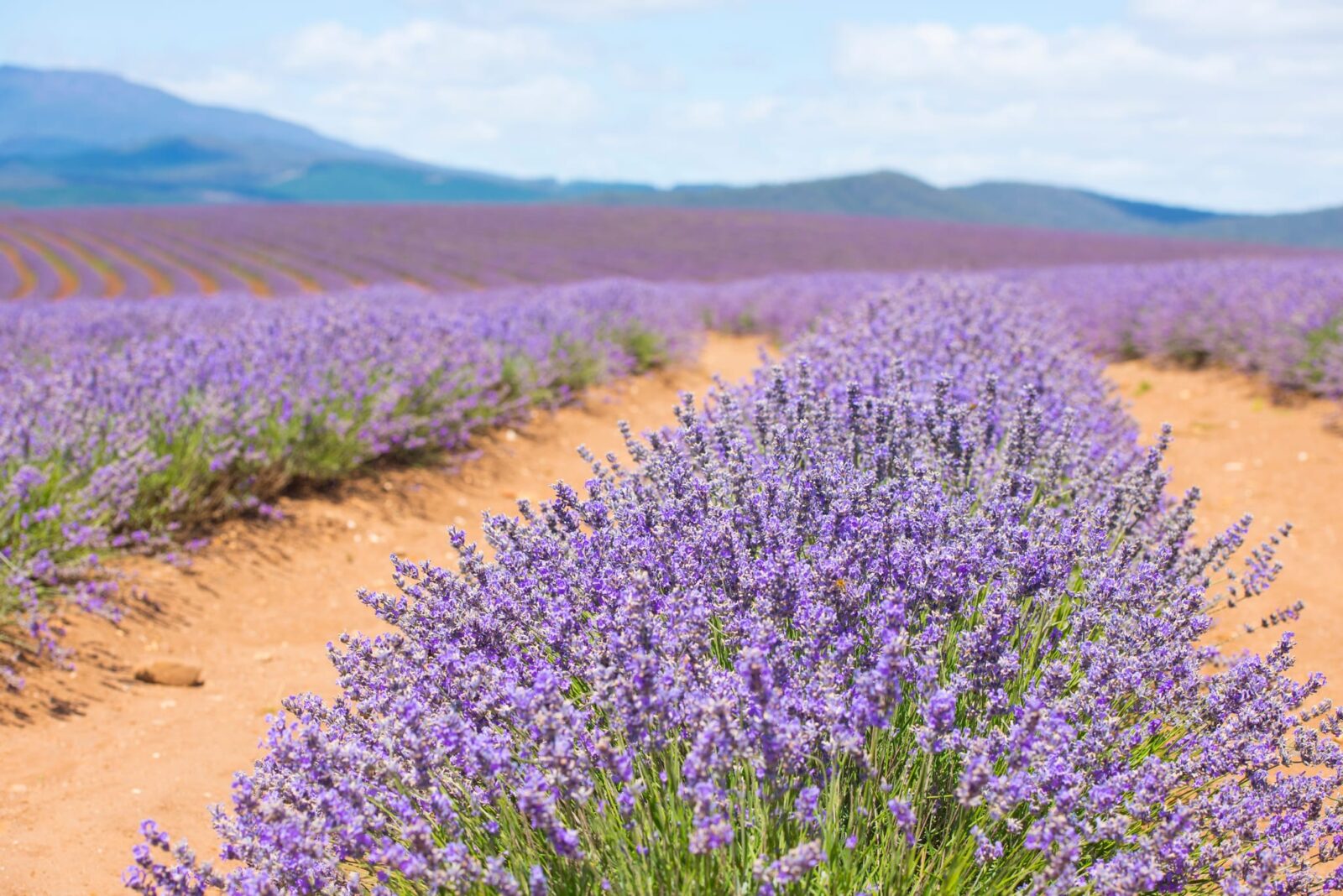 Known for its soothing fragrance and myriad of applications, lavender has emerged as a versatile and sought-after plant that is thriving across Australia.
Grown in six different states including Tasmania, Victoria, New South Wales, South-East Queensland, South-East South Australia and Western Australia, global demand for Australian lavender continues to grow with interest from the fragrance, cosmetics and food and beverage sectors, as well as the production of high-quality lavender oil.
To foster the development of this rapidly emerging industry, AgriFutures Australia commissioned the Strategic Australian Lavender Industry RD&E Plan 2023-2028, a comprehensive roadmap including research and development recommendations critical to the industry's ongoing growth and long-term sustainability.
Lavandula oil, which is the main product derived from the crop, is projected to see an annual growth rate of 5.3 percent in the global market from 2020 to 2027, catapulting its value from US$153.5 million to US$220 million.
This growth opportunity is further underscored by the versatility of lavender, thriving resiliently in diverse environments and catering to a spectrum of applications, from household to industrial. By harnessing Australia's renowned reputation for 'clean and green' products, Lavender growers have a distinct advantage on the global market.
Senior Director at the La Trobe Institute for Sustainable Agriculture and Food, Dr Veronica Borrett, who co-authored the Plan, said there are exciting opportunities within the lavender industry.
"As we look at agronomy, varietal information, and industry capacity, we see a clear path forward for growth," Dr Borrett said
"In the next five years, the industry will be working towards a step-change in production with clearly defined varieties and the delivery of agronomy information that is currently lacking for existing growers and for those wanting to enter the market."
The Strategic Australian Lavender Industry RD&E Plan 2023-2028 is a five-year, $2.5 million plan with the highest-priority areas for investment including the development of a structured agronomy program, research and development on the impacts and management of waterlogging and drought, identifying lavender varieties, improving market access, and building industry capacity through infrastructure, leadership, marketing, and data.
As Dr Borrett explains, addressing knowledge gaps is the key to unlocking lavender's full potential.
"This will enable selection of the correct variety for their local environment, optimised farming practices and information on the impacts of adverse weather events, such as water logging and drought."
Diversification opportunities
AgriFutures Australia Senior Manager, Emerging Industries, Dr Olivia Reynolds, said ongoing diversification of the lavender industry will be an important factor in driving growth.
"We are already seeing many mass planters of lavender capitalising on their picturesque farm locations to drive on-farm sales, tourism, cafes, photoshoots, and event hosting.
"It's evident there's a lot of room for growth, especially with high demand for lavender oil, and a seemingly untapped export potential.
"The Australian Lavender RD&E Plan has really done the groundwork by gathering crucial industry information and giving us a robust understanding of how the industry could improve – it represents a crucial step towards industry maturation.
"As this plan paves the way for a thriving lavender sector, it stands as a testament to the transformative influence of structured research, development, and extension strategies."
Download the Australian Lavender Industry RD&E Plan 2023-2028.
Media enquiries:
Ingrid Lee-Scott
Account Manager, Dentsu Creative
Ingrid.Leescott@dentsu.com |+61 410 047 767