Guiding pomegranate production for a fruitful and flavourful tomorrow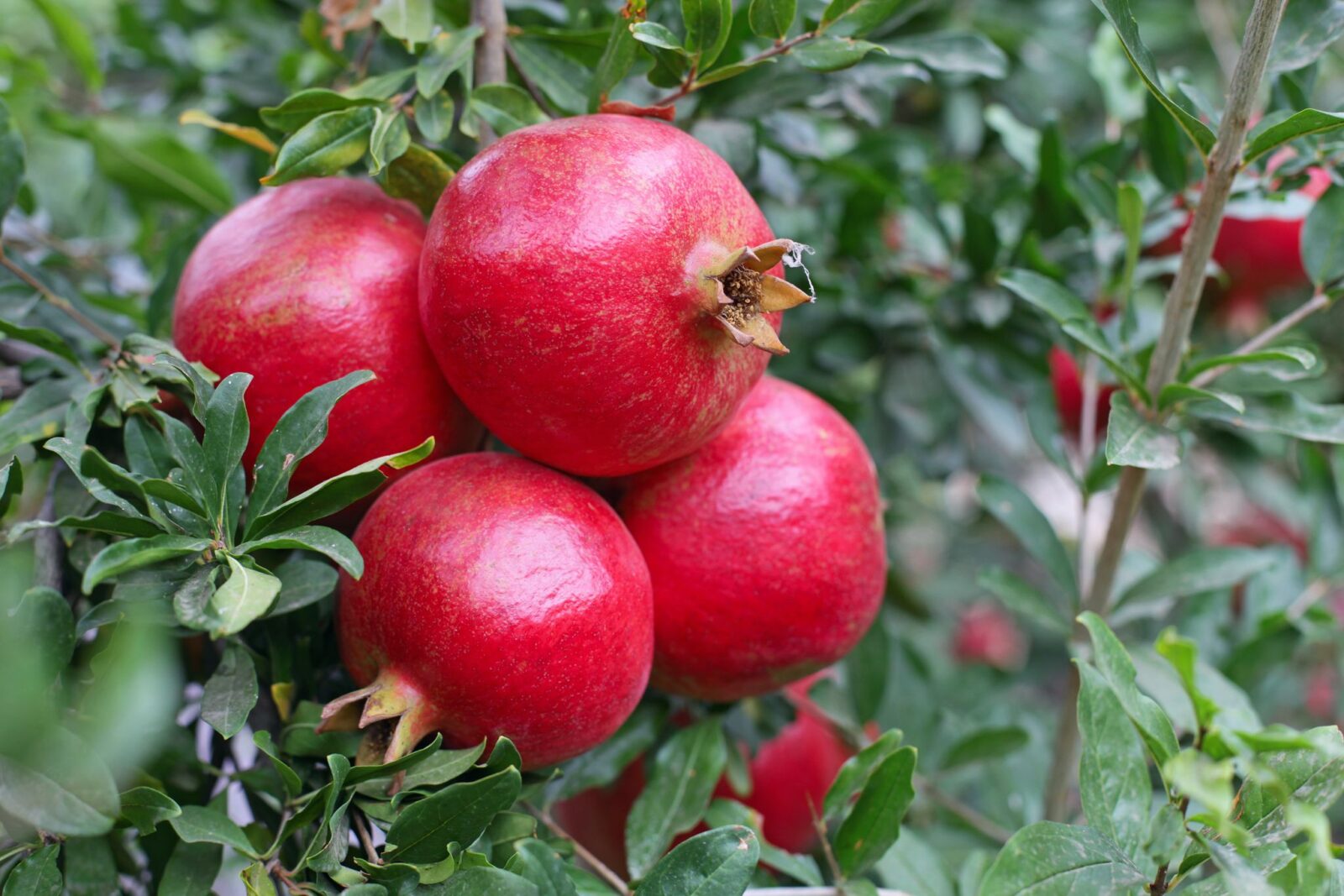 A $10.4 million industry with 275,000 mature trees the potential of pomegranates is largely untapped.
AgriFutures Australia has funded the latest literature review and industry consultation into the sector, captured in the newly released Australian Pomegranate Management Guide.
Like most horticulture industries in Australia, the pomegranate industry is driven to deliver a high-quality product while operating in a sustainable and profitable manner.
The guide was developed by environmental and agricultural consultancy group, RMCG, with input from technical specialists and consultation with pomegranate producers across Australia.
Author, Dr Kristen Stirling, an experienced researcher and industry development specialist, said it's a valuable resource for first time growers, particularly as the foundations of pomegranates are crucial, but is equally an important reference point for experienced producers.
"The Australian Pomegranate Management Guide highlights that getting the basics right from the start is really important," said Dr Stirling.
"Pomegranates are a relatively easy fruit to produce but need to be grown in soil that drains well and in regions that receive enough sunlight."
The guide outlines the key principles of effectively managing resources (such as water, soil and fertiliser), how to deal with pests, and maintaining the quality of pomegranates once harvested.
"There is no 'perfect' way to grow pomegranates which is why we have provided the principles of good management which producers can tailor to suit their needs," said Dr Stirling.
"Across Australia we found a wide variety of orchard set-ups and management practices which were developed to suit the region and the producer."
A versatile fruit, pomegranates boast many recognised health benefits such as anti-inflammatory, antioxidant and anti-aging properties.
AgriFutures Australia Senior Manager Emerging Industries, Dr Olivia Reynolds is pleased with the guide and its potential to assist current and new growers in the emerging industry.
"The guide will aid growers to optimise their farming practices, reduce environmental impacts, and improve overall efficiency and sustainability," said Dr Reynolds.
The guide was produced as part of AgriFutures Australia's Emerging Industries Program, which focuses on new and emerging industries with high growth potential.
It delivers on the need outlined in the Australian Pomegranate Industry Strategic Plan 2021-2026 to develop a best practice guide for growing pomegranates in Australia.