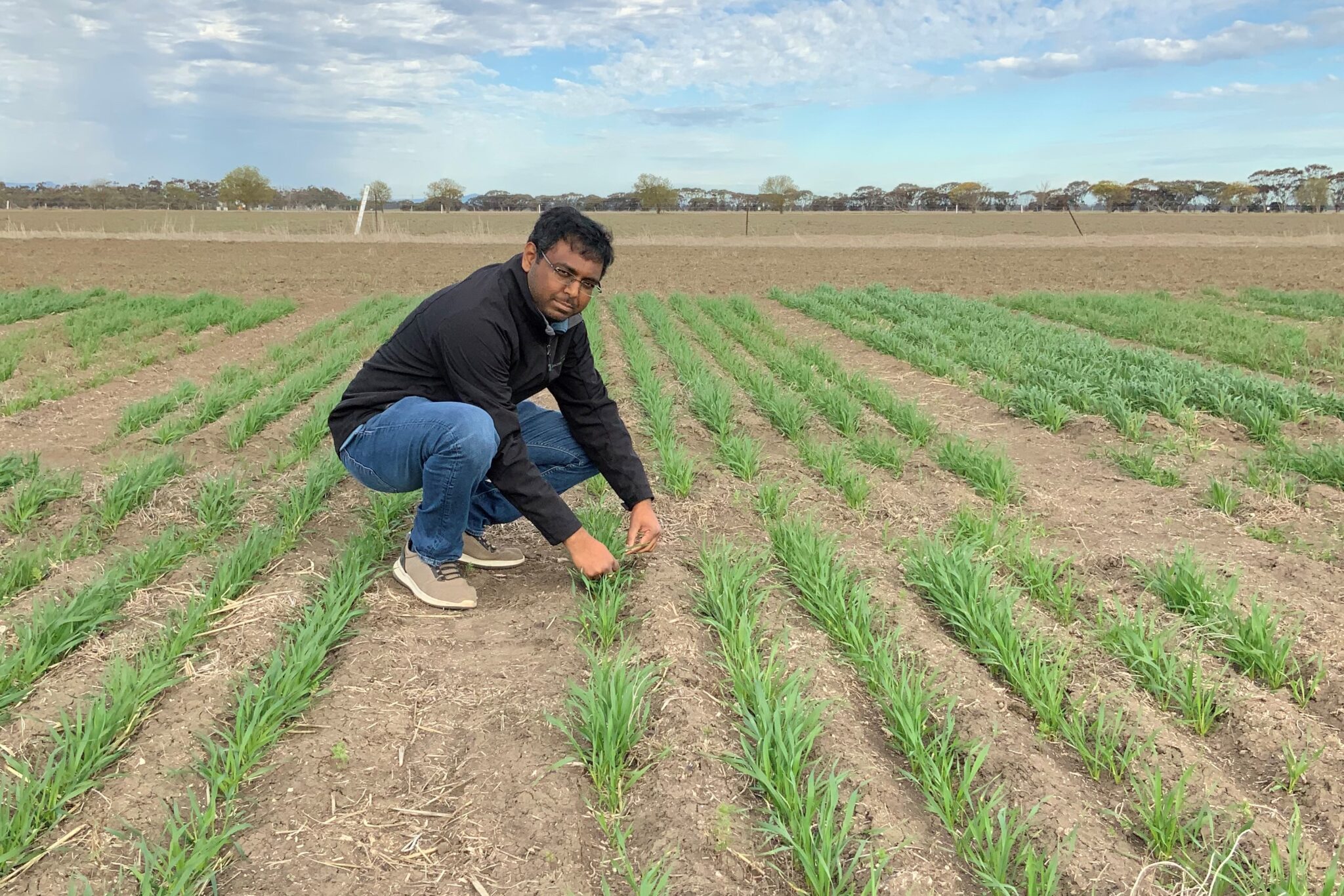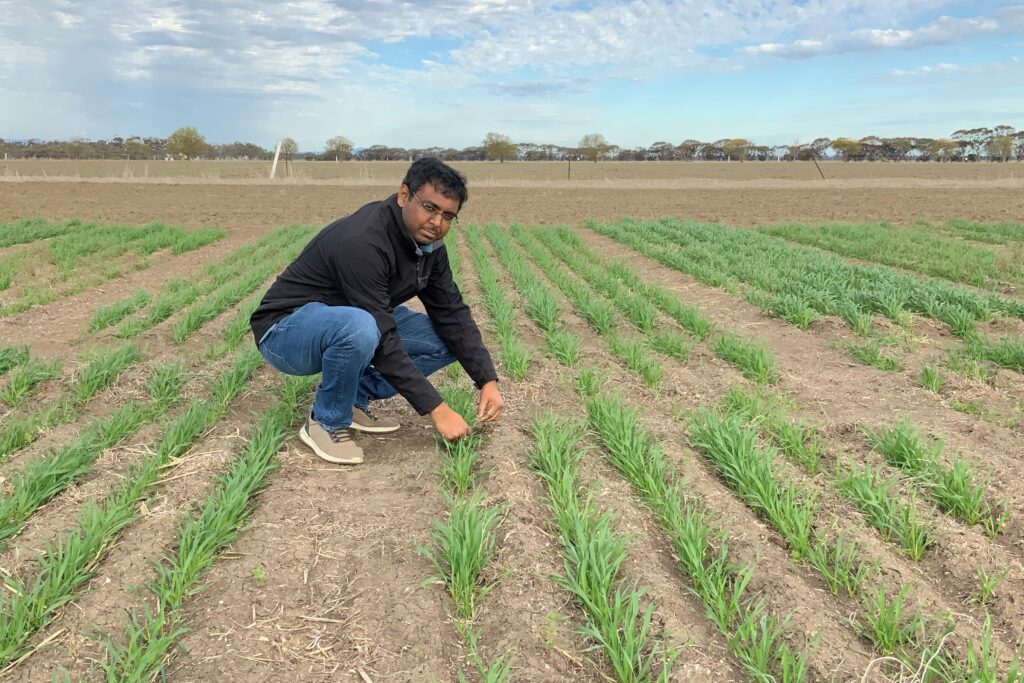 Red leather leaf (RLL) is the most common foliar disease of oats in the medium and high rainfall zones of south-eastern Australia, causing yield losses of 10–22 per cent, in susceptible varieties. These losses are due to reduced biomass and stem thickness.
But many growers do not realise the scale to which RLL can infiltrate crops or the damage it can inflict.
Agriculture Victoria cereal pathologist and National Hay Agronomy (NHA) trial member Dr Hari Dadu said dry weather reduces the amount of disease, but it does not take long to re-emerge following wet weather.
"Even though this season had a late break, the disease can develop quickly, especially for those who grow oats on oats, as the disease is already there on the stubble residue," he said.
"Last year, the disease was present in many crops in June, it developed slowly in July due to below average rainfall and once August came, and it rained again, the disease built up very quickly and up to 100 per cent of leaves were infected in experiments at Horsham and Inverleigh."
Close rotation of oats increases the risk of loss due to RLL, as the disease is carried over on stubble.
Supported by the AgriFutures Export Fodder Program, the NHA research in Victoria last year, revealed RLL was the most common foliar disease of oats – visible in 80 per cent of crops. Bacterial blight was the next most prevalent, found in 55 per cent of crops.
The most severe case of RLL resulted in a hay yield loss of up to 22 per cent at the higher rainfall trial at Inverleigh. This demonstrated how damaging RLL could be, especially in wetter environments.
Dr Dadu also noted that every 10 per cent increment in infection may result in a 1 per cent yield loss due to reduced biomass.
Currently there are no registered fungicides for use on RLL in oaten hay crops.