Kangaroos could be the key to increasing red meat supply and reducing emissions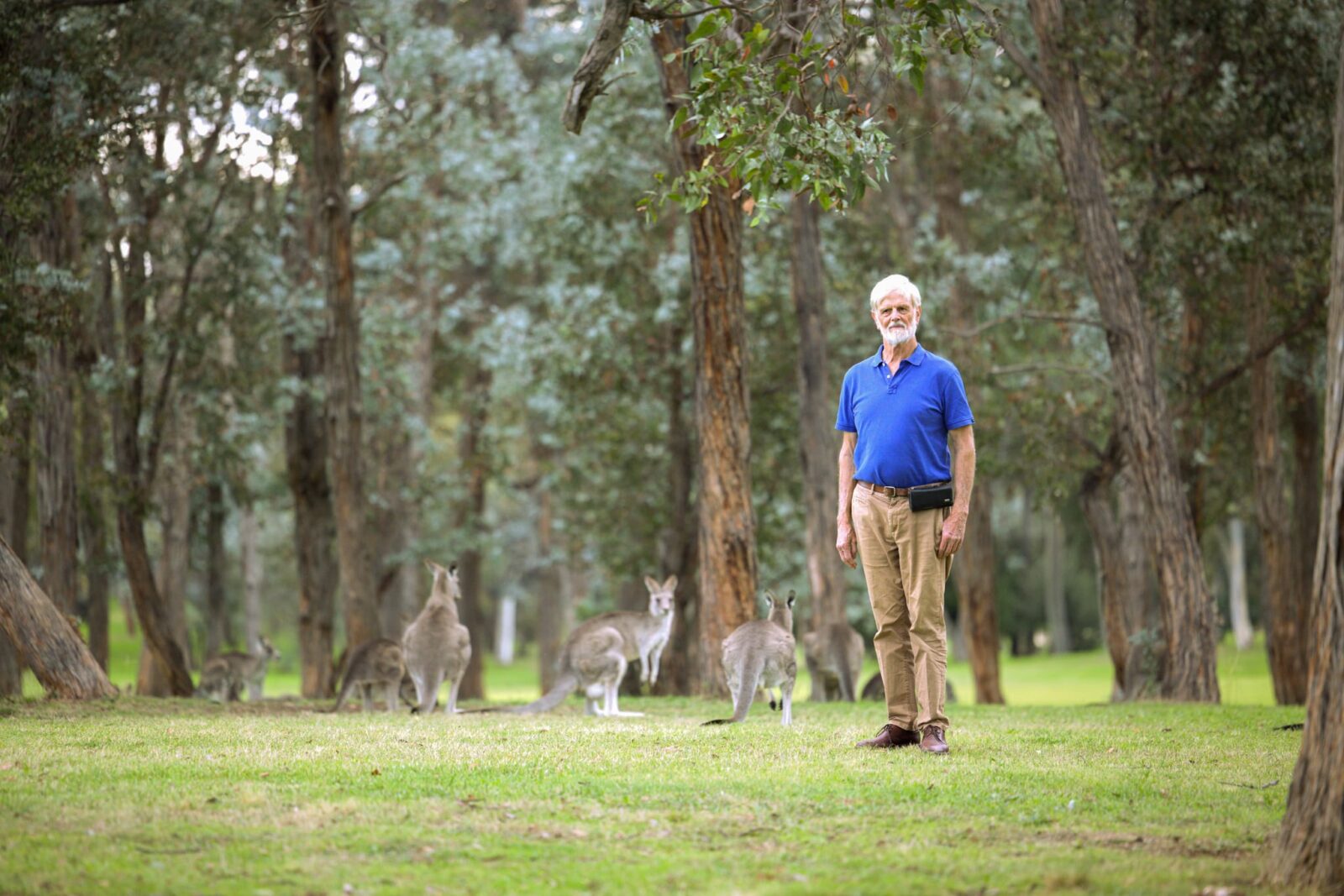 With the competing demands on the red meat sector of cutting methane emissions while providing protein to a growing global population, Australian Wildlife Services has proposed a grazing system that integrates native populations of kangaroos to create low-emission meat.
Australia is underutilising a resource that could help increase the supply of protein, limit carbon emissions and provide a new income stream to graziers, according to research by consultancy firm Australian Wildlife Services (AWS).
Founder, veterinarian and ecologist, George Wilson, an Honorary Professor at the Australian National University, said "kilogram-for-kilogram the kangaroo emits significantly less methane than sheep or cattle."
"Enteric emissions from cattle and sheep that are over a year old generate 6.3 per cent of all of Australia's emissions," Professor Wilson said.
"When converted to saleable carcase, per head, in their last year of life, cattle and sheep produce 7.6 and 8.6 tonnes of CO2 per kilogram compared to 0.6 tonne for kangaroos."
As the Australian red meat sector deals with the dilemma of how to increase production as global demand rises while also working to meet its pledge of being carbon neutral by 2030, AWS reports that in 2020, 4.5 million kangaroos that were part of national quota for harvest were wasted.
"That number of kangaroos would produce the same amount of meat as 400,000 cattle," Prof Wilson said.
"You would not have to increase the national cattle herd and you'd save the amount of carbon equivalents which is nearly two per cent of total beef emissions," Prof Wilson said.
A kangaroo grazing system (KGS)
Prof Wilson said kangaroos could be incorporated into sheep and cattle grazing systems across Australia's rangelands, areas typically unsuitable for cropping, with graziers given entitlements by state governments to take a specified number of the wild population.
AWS colleague Dr Melanie Edwards who did much of the research and modelling, found removing livestock greater than one year old from regions with already heavy kangaroo populations such as in New South Wales (Bourke, Brewarrina, Cobar, and Far West) and Queensland (Far Southwest) could abate about 785,000 tonnes of CO2e, or about 2.4 per cent of total enteric methane emissions of livestock.
Co-benefits would include a reduction in soil compaction, and an increase in plant cover and root biomass as the pressure exerted by the kangaroos on the ground is less than that of livestock. This raises the potential of benefitting from improvements in biodiversity.
"It's about what an area can bear under existing seasonal conditions, what is an appropriate ratio of grazing animals and how do you maximise the potential return for the farmer or grazier," Prof Wilson said.
A key development required to make the KGS economically viable is to increase the value of kangaroo meat.
Improving quality pivotal
"Virtually every supermarket has kangaroo products on the shelves, so we do not need to invent a new industry; we just need to do it better," Prof Wilson said.
"We're back where the beef industry was probably 40 or 50 years ago when you'd buy some T-bone steaks and some of them would be tough because you didn't know whether you were eating a really old animal or a young one, or a male or a female.
"That's all changed in beef and sheep production. There is now a strong interest in quality of the product all the way down the value chain.
"So, if similar care and product differentiation were taken with kangaroo products coming off the property, the value could also increase."
Carbon and biodiversity credits
Professor Wilson welcomed the announcement by the Federal Government of a Nature Repair Market to recognise landholders who restore biodiversity or manage local habitat. He said it would add to the programs already in place that rewarded improvements in carbon management, with soil carbon sequestration pivotal for the rangelands.
"That is potentially very big because at the moment there is a net carbon loss in Australian soils on the rangelands, particularly during a drought, and unmanaged kangaroos can contribute to that," he said.
"What is required is better management of the total grazing pressure.
"Kangaroos are a source of low-carbon meat and there are few other opportunities, demonstrated at scale, that reduce enteric methane."
Click to download report here
Click to review all the Carbon Initiative Program research findings here
Media enquiries:
Matt Wordsworth
0404 029 241
matt.wordsworth@bluehillpr.com.au