New stable of projects set to improve horse health outcomes and build community confidence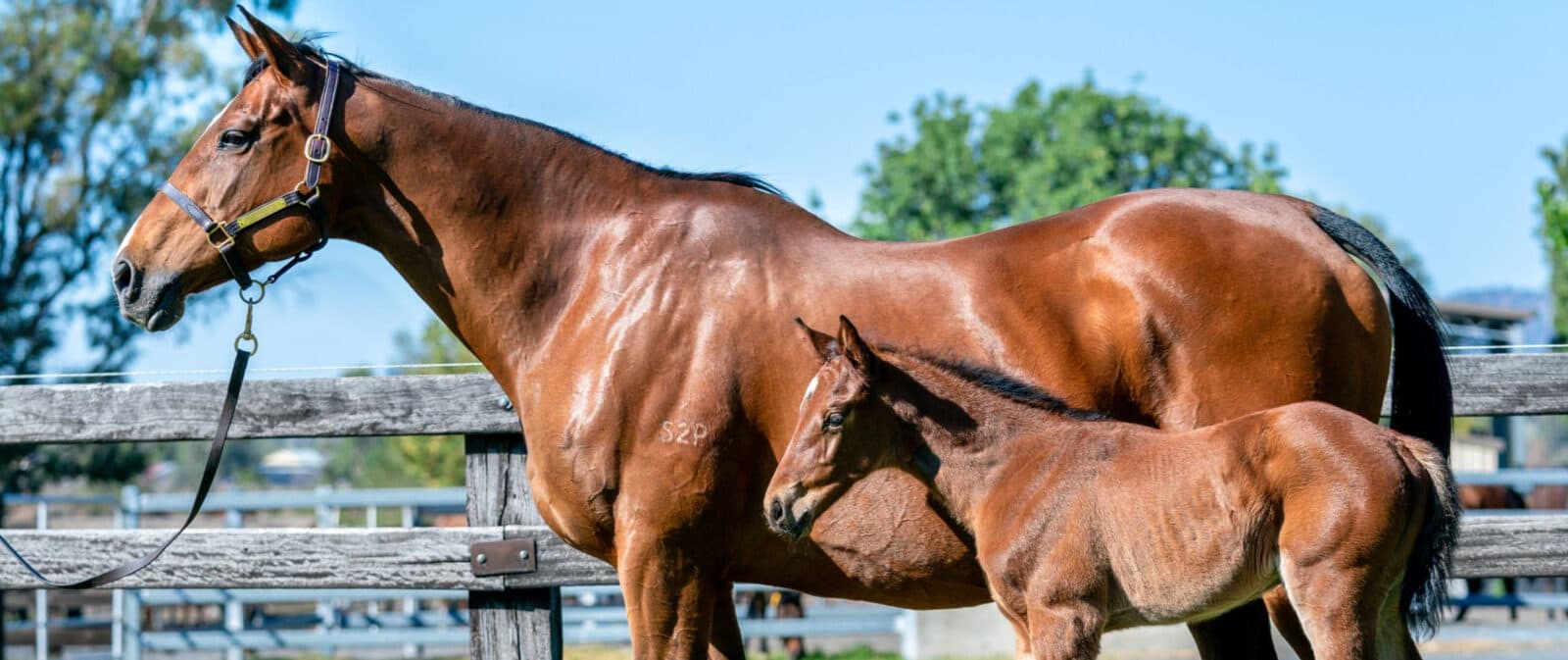 Four new projects contracted under the AgriFutures Thoroughbred Horses Program aim to improve health outcomes for Australian horses and their handlers, and boost the confidence of buyers looking to purchase yearlings with high-performance potential.
Two of the new projects are utilising loop-mediated isothermal amplification (LAMP) technology to hasten disease diagnosis. Rapid and accurate diagnosis of highly infectious diseases has important implications for treatment, disease spread and in the case of zoonoses like Hendra virus, the safety of those working with infected horses.
Another project is set to take a closer look atstrengthening the processes surrounding post-sale endoscopies. Through a retrospective investigation of thousands of post-sale endoscopic examinations researchers aim to evaluate the relationship between post-sale laryngeal function score in thoroughbred yearlings and future performance.
The fourth project will make inroads into developing best-practice guidelines for antimicrobial use ensuring Australian breeders are at the forefront of antimicrobial resistance management in the face of global concerns about increasing resistance to commonly used antibiotics.
Research Manager, Annelies McGaw believes the new projects will make not only reduce the incidence and impact of diseases in thoroughbred horses, but will reduce the cost of horse loss to the industry, make it safer for humans to work with horses, and help secure community confidence in the welfare and management of thoroughbred horses.
"Infectious and non-infectious diseases put the health of thoroughbreds, and the humans who work with them, at risk and impacts range from reduced performance to serious illness or death.
"These new projects are set to offer a raft of tools for improved diagnosis and treatment of common diseases and conditions that impact our industry."
Rapid diagnosis set to strangle disease spread
Dr Martina Jelocnik at the University of the Sunshine Coast and her team aim to optimise 'point-of-care' (POC) diagnosis of strangles, caused by Streptoccuss equi bacteria, to reduce the spread of the highly infectious respiratory disease and curtail the costs associated with the disease.
"Infectious diseases, such as strangles impact significantly on Australian thoroughbred breeders and their horses," Dr Jelocnik said.
"A rapid and accurate diagnosis is pivotal for managing affected horses and reducing disease spread.
"Currently strangles is diagnosed based on isolating S. equi bacteria from clinical samples or performing costly molecular assays in specialist diagnostic laboratories.
"This often means a significant delay before diagnostic results are available, leading to a delay in treatment and isolation of the animal from other, potentially susceptible horses."
This project will validate and evaluate rapid molecular LAMP tests for strangles.
"Our hope is we can verify these LAMP assays will rapidly detect strangles DNA using basic equipment and evaluate simple sample processing to allow for specimen testing without DNA extractions.
"The availability of these assays will support the rapid diagnosis of strangles and timely management of affected animals by veterinarians and breeders."
Following this, the research team hopes to develop easy-to-follow instructional training protocols, allowing the LAMP assays to be performed in a veterinary practice or a stud lab with ease and confidence.
Pathway for approval set to expand test capabilities for new Hendra variant
LAMP testing technology has been provisionally evaluated and has shown promise as an effective rapid point of care test for the Hendra virus, however, the discovery of a variant HeV has led to the redesign of the test to ensure it captures the new variant.
Project lead, Professor Ben Ahern, from the University of Queensland says the project aims to evaluate if the amended LAMP test can be approved for use in the field using a recently developed pathway to evaluate such tests.
"As a result of COVID 19, the Federal Government recently established an official Subcommittee on Animal Health Laboratory Standards (SCAHLS) pathway to validate diagnostic tests," Professor Ahern explained.
"With this pathway now formalised, this project will run the developed LAMP point of card test through the SCAHLS pathway to seek formal approval for its use.
"Our hope is that the process will validate the test for clinical use in the near future."
Post-sale endoscopies under the spotlight
Post-sale examination of the upper airways (scoping) is commonly performed at Australian yearling sales to determine whether there is evidence of upper airway dysfunction that might influence future racing performance.
Ambiguity surrounding the assessment process and how the outcomes relate to future performance has led to concerns and impacted buyer confidence.
Associate Professor Samantha Franklin from the University of Adelaide, and her team of researchers, will perform a series of focus groups with industry stakeholders, and carry out a retrospective investigation of around 5,000 post-sale endoscopic examinations to explore the relationship between post-sale laryngeal function score in thoroughbred yearlings and future performance.
"We will use the results of our investigation to determine the validity of the current yearling sales endoscopy process and use the feedback gained through the focus groups to develop clear guidelines for a more consistent and universally acceptable process," Associate Professor Franklin said.
"Our overarching aim is to boost buyer confidence in the impact and reliability of yearling sales endoscopies."
Antimicrobial prescribing guidelines for horses
Antibiotic resistance is a global concern and during 2015, the Australian Government released its first national strategy to combat antimicrobial resistance. One of the priorities for action relating to antibiotic use in animals was the development of comprehensive antimicrobial prescribing guidelines for livestock and horses.
This project has the Australian Veterinary Association (AVA) partnering with Animal Medicines Australia to develop these guidelines.
Project lead Dr Melanie Latter (AVA) explained that the guidelines relating to horses will be aimed at prescribers of veterinary medicines and will provide comprehensive best-practice information on common clinical syndromes, including diagnostic approaches, likely pathogens and recommended antibiotic treatments, as well as any other relevant considerations, such as non-antibiotic therapies and preventative management strategies to reduce the occurrence of disease.
"Antimicrobial stewardship guidelines specific to horses will encourage appropriate antibiotic usage and help to reduce the incidence of antimicrobial resistance," Dr Melanie said.
The AgriFutures Thoroughbred Horses Program invests in RD&E that improves the sustainability, productivity, and competitiveness of the Australian thoroughbred industry.
The new projects align with key Program priorities for improving breeding outcomes, foal health and development and reducing the incidence and impact of diseases and parasites in horses.