Pasture legumes nurturing a sweet future for honey bees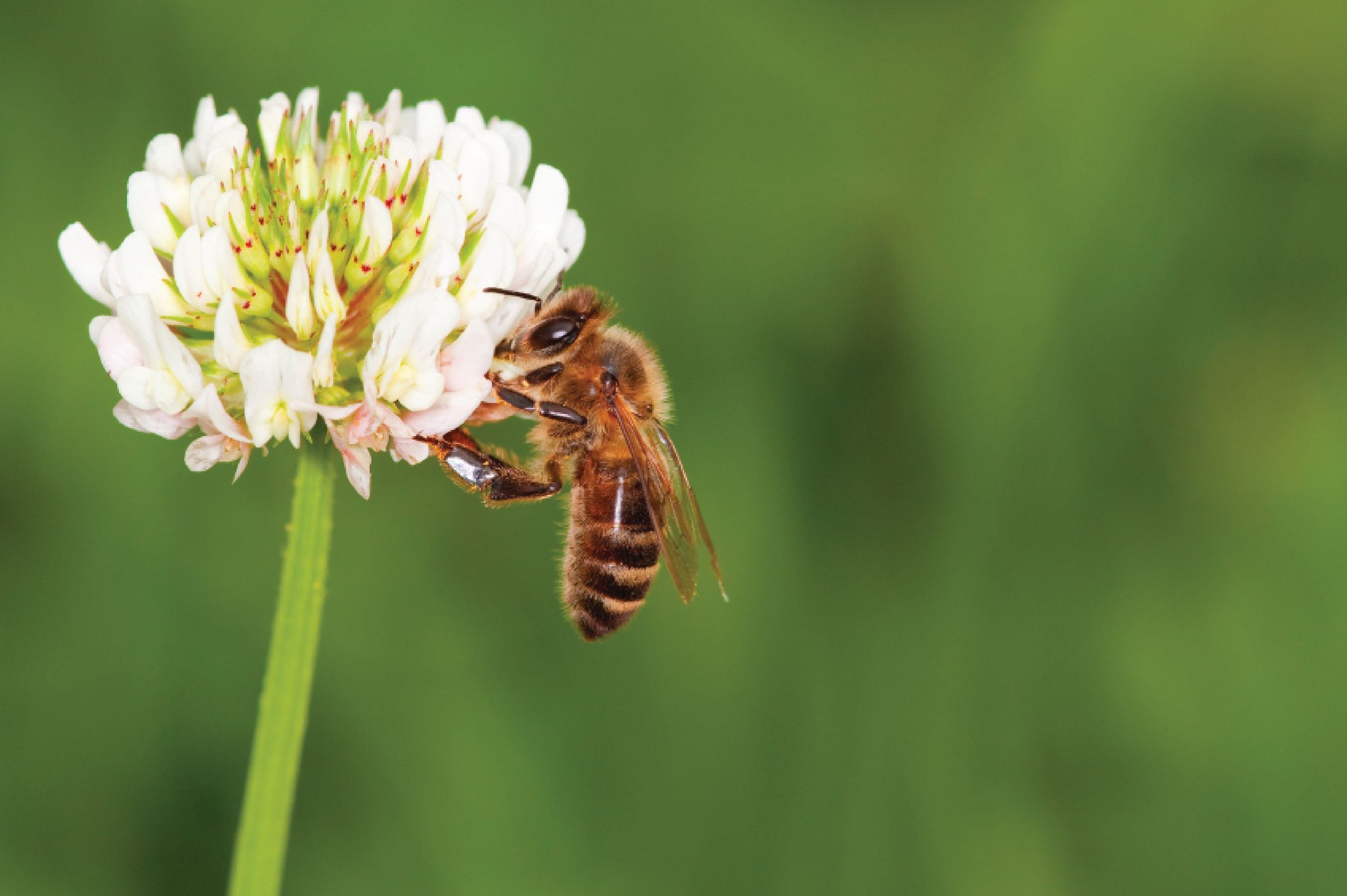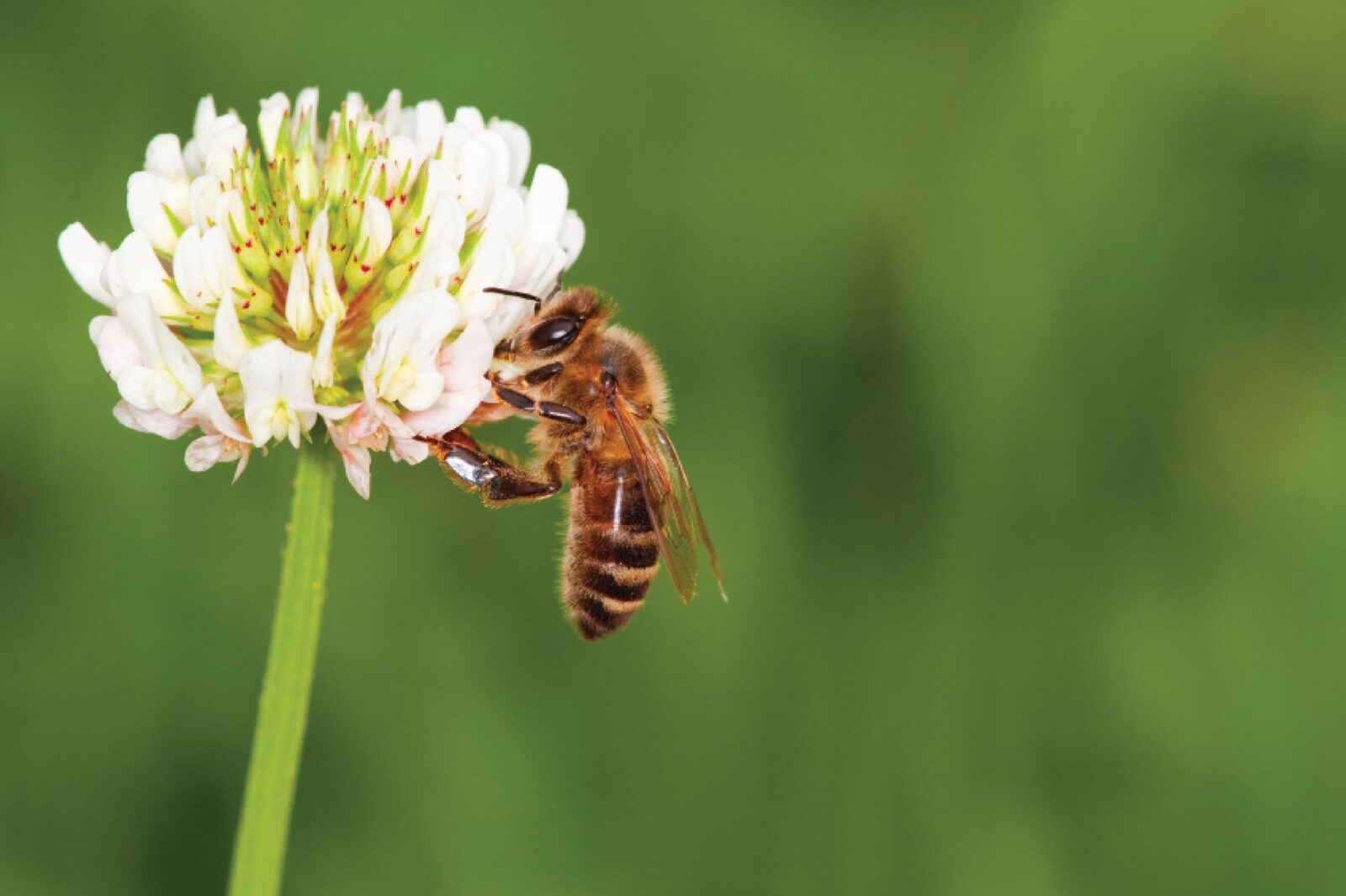 Clover4Bees Project looks to pasture legumes to feed honey bees
The innovative Clover4Bees pilot study is on a mission to help the all-important honey bee. With decreased access to public land, reduced native floral resources and an increased demand in bee services for pollination, the project is looking to private land to feed our bees, and more specifically the world of pasture legumes and their role in honey production.
Funded through the AgriFutures Honey Bee & Pollination Program and led by Dr. Richard Hayes of the NSW Department of Primary Industries, this research opens doors for the Australian honey bee sector to adopt an evidence-based approach for harnessing pasture legumes in honey production.
"We have seen a real increase in interest of many new legume species over the past couple of decades, but these species have never been evaluated for honey production," explained Dr Hayes.
Restricted by limited access to public land and therefore limited potential when it comes to nectar production, the Clover4Bees study is interested in finding out whether there are crops that can be grown on private land that would be of value to honey bees.
"There's an enormous amount of potential and a real opportunity for farmers and graziers to actively choose a legume species, whether it's for livestock feed or nitrogen fixation, that will also provide value for honey bees," said Dr Hayes.
"In addition, this research will hopefully lead to enhanced collaboration between beekeepers and private landholders," said Dr Hayes.
Promising progress so far
Dr Hayes and his team have been evaluating more than 20 pasture legume species at four contrasting locations across NSW: Glen Innes, Tocal, Cowra and Wagga Wagga with a final objective of providing the industry with a shortlist of promising legume species.
Dr Hayes explained that the research so far shows that just because a plant has a flower, it doesn't necessarily mean it has any value for honey bees.
In order to characterise the flowers in terms of nectar production, the team have been looking at the flowers' morphology, paving the way to establishing an index of 'potential nectar production' that may be useful in comparing the attributes of the different species.
"When we are doing a flower count, we usually count what is known as the inflorescence which is the whole clump, but in fact the individual flower or 'floret' has a nectary at the base of it which is actually what the bee is foraging for," explained Dr Hayes.
"Some species like the arrowleaf and crimson clover contain large numbers of florets per inflorescence, while others like Burr medic and Serradella have very few."
"This data helps us make sense of things like flower counts and what that might actually mean for a bee," he added.
Initial observations indicated bee preferences for species like woolly pod vetch, arrowleaf clover, and sulla, which are excellent pasture species but also underrated. While several species received minimal bee visits, including biserrula, messina, common vetch, and others.
"These are initial observations only," explained Dr Hayes, "but this is what we will be focusing our efforts on this year. We want to find out if these results are consistent, not only across sites but also across years," he said.
The team have also made headway in terms of successfully establishing a methodology to harvest nectar from white clover which they're hoping to be able to repeat across a wider range of species this coming season.
"We're expecting that nectar is going to be a little bit related to bee preference, so it's probably the species with the largest count of bee visits that are going to have more nectar available to us, but the flowers aren't all like white clover, so we'll have to wait and see," said Dr Hayes.
Future horizons
At the project's conclusion in October 2024, Dr Hayes and his team will provide the AgriFutures Honey Bee & Pollination Program a shortlist of species that are high priorities based on the project data.
"By the end of next year, we will have increased our knowledge about species of pasture legumes with potential for honey bees and will be able to settle on a shortlist for the honey bee industry to move forward with," he said.
As the Clover4Bees project continues to unfold, its potential to revolutionise the Australian honey bee industry becomes increasingly evident offering hope for a sweeter and more sustainable future for the honey bee industry.
To keep up to date with the AgriFutures Honey Bee & Pollination Program subscribe here