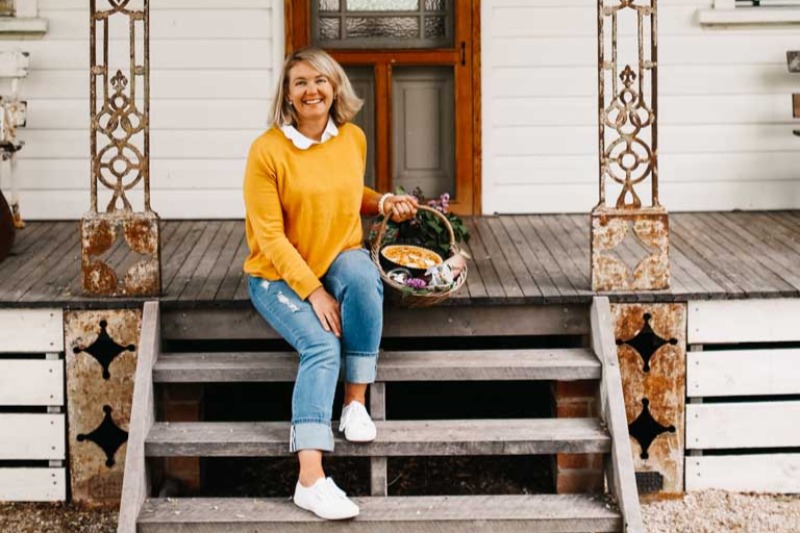 Sophie Hansen is the inspirational wordsmith behind Local is Lovely – a blog that celebrates fresh, seasonal food, nice farmers and their produce. She published a cookbook of the same name in 2014, her second book, A Basket by the Door, was released in April 2018 and her third, In Good Company, will hit shelves in April 2021. She's also a social media mentor, food photographer and stylist, mother of two and right-hand woman to her husband Tim on the family's holistic deer farm near Orange in Central West NSW.
Unsurprisingly, Sophie was also named the AgriFutures Rural Women's Award National Winner in 2016.
A self-confessed city-girl-gone-country, Sophie's open and authentic nature shines through instantly. And while this past year has been is enough to break anyone's spirit, Sophie's remains steadfast, her gaze steady on the dusty road ahead.
Her family's key approach to tackling the tail-end of drought, bushfires and COVID-19 was to remain light on their feet, to diversify their businesses, and have courage.
"Our family farming business, spearheaded by my husband Tim, was of course impacted significantly by the drought of the past couple of years," said Sophie.
"Early on in the drought we made some big decisions and reduced our stock numbers by quite a lot. That meant we actually came through it with good ground cover and were able to maintain our perennial pastures. So when the opportunity to buy cattle towards the end of the drought came, we were in a position to do so.
"We kept hold of around 1000 head of deer – that was about a third of what we had going into the drought."
It's a move that was never part of their grand plan, but Sophie will be the first to tell you that sometimes veering off track is what you have to do in farming.
"You have to be agile. You can't just dig your heels in and say: 'I'm going to keep doing what I've always done'. You have to pivot, as they say.