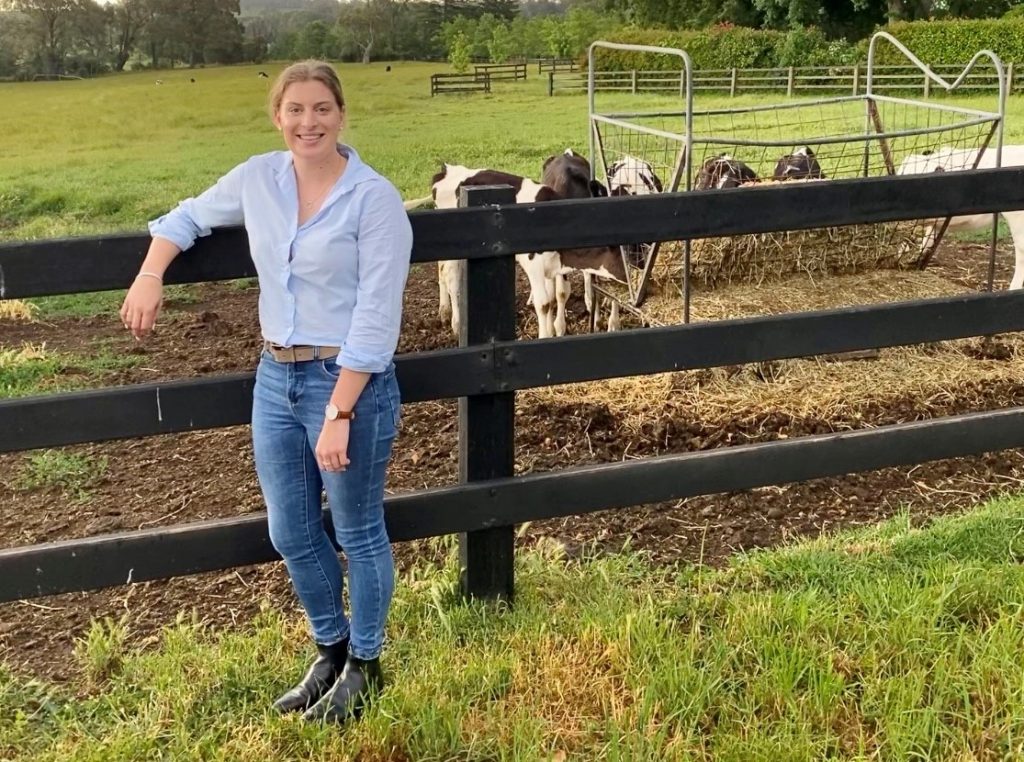 Igniting the passion
I am from a fifth-generation dairy farming family from Bodalla, a small town situated on the Far South Coast of NSW.  My passion for the agriculture industry ignited at a young age, from hopping on the tractor with dad as a little girl, to feeding calves with my grandparents and with my  mum while she was doing the accounts for the family businesses.
I was fascinated with the economic side of the farm, making sure each of the cows on the farm were producing enough milk to cover the business costs as well of thinking of crazy ideas that could increase the farms productivity. It was my upbringing and passion for agriculture that lead me to study a Bachelor of Agricultural Business Management at Charles Sturt University in Wagga Wagga.
The opportunity that changed everything
I was fortunate to be one of the 2017 Horizon Scholarship recipients, sponsored by Dairy Australia and could not speak more highly of the program.  I am still in regular contact with my industry sponsor and am thankful for the opportunities that became available due to the program. The horizon scholarship allows you develop skills and knowledge through amazing workshops held each year which challenges your perspective. It also acts as a forum where you can express your thoughts, ideas and opinions on the current and future scope topics in the agricultural industry. The program connects you with stakeholders, professionals, other scholars and most importantly, provides valuable first-hand experience through the work placement opportunities given as part of this scholarship.
While I was on the program, I attended industry conferences which enabled me to find a graduate position at ANZ, as well as connect with farmers and dairy industry professionals. I was able to gain a great perspective through industry placement post farm gate and had the opportunity to partake in a trip to Papua New Guinea to look at different types of agriculture.
This trip was amazing as I developed a greater understanding of agricultural practices in a developing country, saw sustainable palm oil practices, plus, I also saw how villagers make a living off subsistence level farming. Most remarkably, I saw three different types of agricultural industries integrated across the supply chain such as by products from sugar and oil used to power a whole village and oil palm kernels and molasses (by-products) fed to cattle.
The Horizon Scholarship provided me with a significant boost of confidence enhancing my passion further for the agricultural industry. The scholarship opened up further connections within my expanding network and enabled a smooth transition from university into a full-time work environment which I am extremely thankful for.