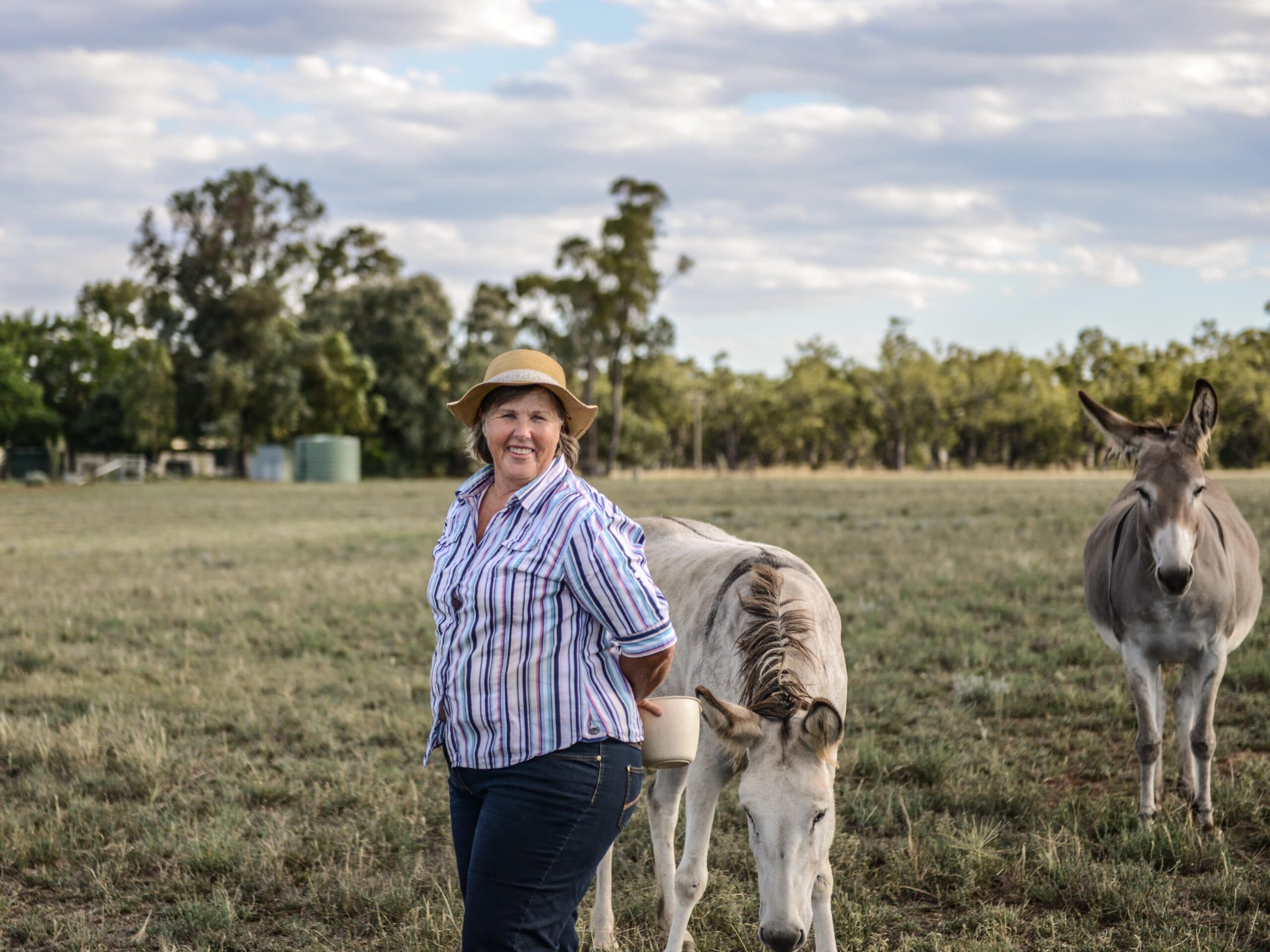 Her favourite pastime as a child was visiting her grandparent's dairy property in Kenya, so when she later married a farmer in Zimbabwe, she felt right at home.
With 80 staff on their farm, Fiona admits she didn't really have to get her hands dirty.
"I was heavily involved in organising the workers, I organised them a farm stall to sell produce, did the wages and managed the books. But as far as physical labour, well I made cheese, but the milk was delivered straight to my door!"
This lifestyle was short-lived, when their cotton seed was burnt and with no way to claim it back, Fiona and her husband decided to try their hand at tobacco farming.
"We bought a rundown tobacco farm through a lease-to-buy scheme in Zimbabwe, with the aim of building it up," Fiona explains.
But when interest rates soared to 25%, they were left with no choice to sell the property.
"This is what made me passionate about rural finances, because I know firsthand how hard it is when you're on a property and the finances just aren't there."
So, Fiona and her husband cashed the cheque for the sale of the farm, packed up their two teenage children and immigrated to Australia. It definitely wasn't as simple as that, but thanks to Fiona's pragmatic approach, it's but one small part of her rich life story.
When they settled in Australia, Fiona's husband worked on a cotton farm, and Fiona says it was a steep learning curve.
"It was a rude awakening for me, after spending very little time working physically on the farm in Zimbabwe, I soon had to learn about fencing and driving tractors and all the real farm work," Fiona recalls.
Since coming to Australia, Fiona's had a diverse career across many agriculture industries, always with a link to supporting people to keep their farm finances in check, most recently with the Rural Financial Counselling Service.
It has been her farm ownership and professional financial experience which led her to her idea for the inaugural AgriFutures Rural Women's Acceleration Grant – the 'Rural New Generation Scheme'.
"In the field that I am, I've seen a lot of people battling to buy properties, and also the challenges with passing on properties to younger generations.
"I've had the experience of a similar scheme in Zimbabwe, and it is a fantastic way to address these challenges and support the innovation and food security of the future."
Her idea will help many young farmers by breaking down the greatest barrier of all, raising equity to purchase their own property.