Roast chooks for all: Cultivating the chicken meat workforce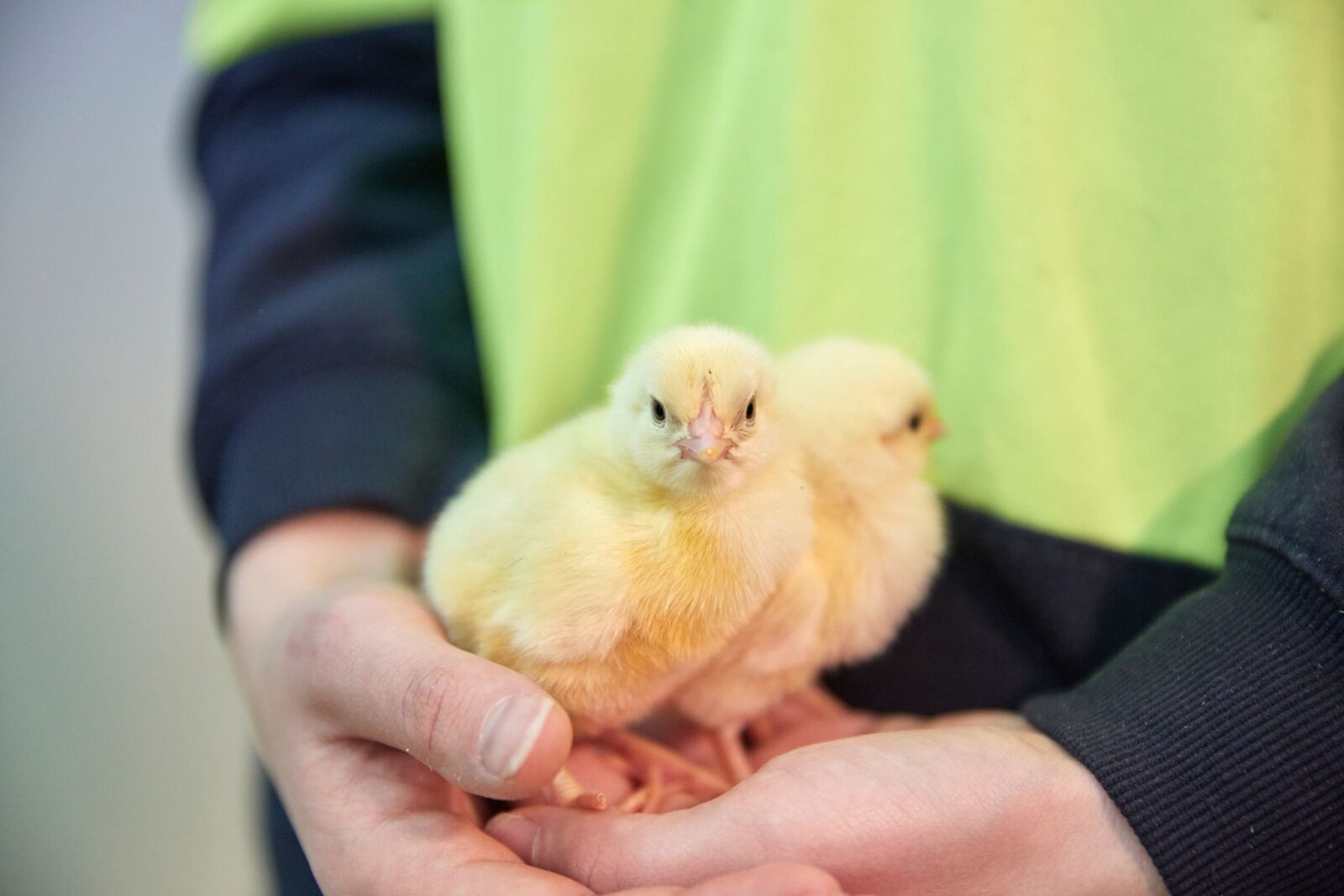 To meet the needs of a growing population of chicken meat lovers, with the average Australian now consuming 1kg of chicken a week, the new AgriFutures Cultivate Traineeship Program aims to build the poultry workforce one student at a time.
AgriFutures has partnered with the chicken meat industry to launch the traineeship, which provides an unparalleled opportunity to launch a career in a thriving sector for people in their early career who are interested in animal welfare, innovation and sustainability.
As well as a Cert III in Poultry Production or Cert III in Food Processing, successful participants will be guaranteed a full-time role in the industry, engage in professional development and mentoring and complete the program alongside a passionate network of peers.
Executive General Operations Manager at Inghams, Susy Klein said Inghams were proud to back the initiative.
"We are delighted to partner with AgriFutures on this program. It is an important collaboration that provides the industry with a new way of growing our workforce capacity," Ms Klein said.
"There are diverse career options in the chicken meat industry as it has a vastly different structure compared to other agricultural industries.
"Chicken companies directly provide farmers with one-day old chicks, feed, veterinary expertise and farm management support, which creates an industry rich in opportunities to progress."
Managing Director of AgriFutures Australia, John Harvey said the Cultivate Program is a unique pathway into the agricultural workforce that aims to catch the attention of those who may not have considered a career in the chicken meat industry before.
"With a new focus on strengthening the agricultural workforce, at AgriFutures we recognise that young people have a key part to play as future workers and leaders of the agricultural industry. We need to support them, listen to them and invest in their development," Mr Harvey said.
Baiada Poultry General Manager, Technical, Nutrition and Feedmilling, Katherine Balding agreed that the opportunities in the chicken meat industry are little known but plentiful.
"I know a number of professionals in the chicken meat industry who began their career in a hands-on role on-farm and have progressed to supervisors and management at some of Australia's largest food production companies," Ms Balding said.
ACMF CEO, Dr Mary Wu says, "This is a hugely exciting initiative for the industry, and provides an excellent entry platform for people to explore the diverse and rewarding roles the industry has to offer, while attaining a formal qualification and having a full-time job at the end of it – what a winning combination!"
The AgriFutures Cultivate Program aims to shine a spotlight on a livestock industry that holds an enormous amount of potential for young people – applications are now open to people looking for an early career opportunity and no prior experience is required.
For those seeking more information about the AgriFutures Cultivate Program, AgriFutures Australia is hosting a live Q&A session on Monday, 16 October 2023. During this session, attendees will have the opportunity to have their queries addressed and gain deeper insights into various aspects of the traineeship, including eligibility, the application process, program details and the diverse roles on offer.
Head to agrifutures.com.au/cultivate for more information and to apply.
Media contact
Ingrid Lee-Scott
Dentsu Creative Public Relations
0410 047 767
ingrid.leescott@dentsu.com
Additional resources
Listen up: Young people's perspective on the future of Australian agriculture and rural industries
Chicken Meat Program | AgriFutures Australia