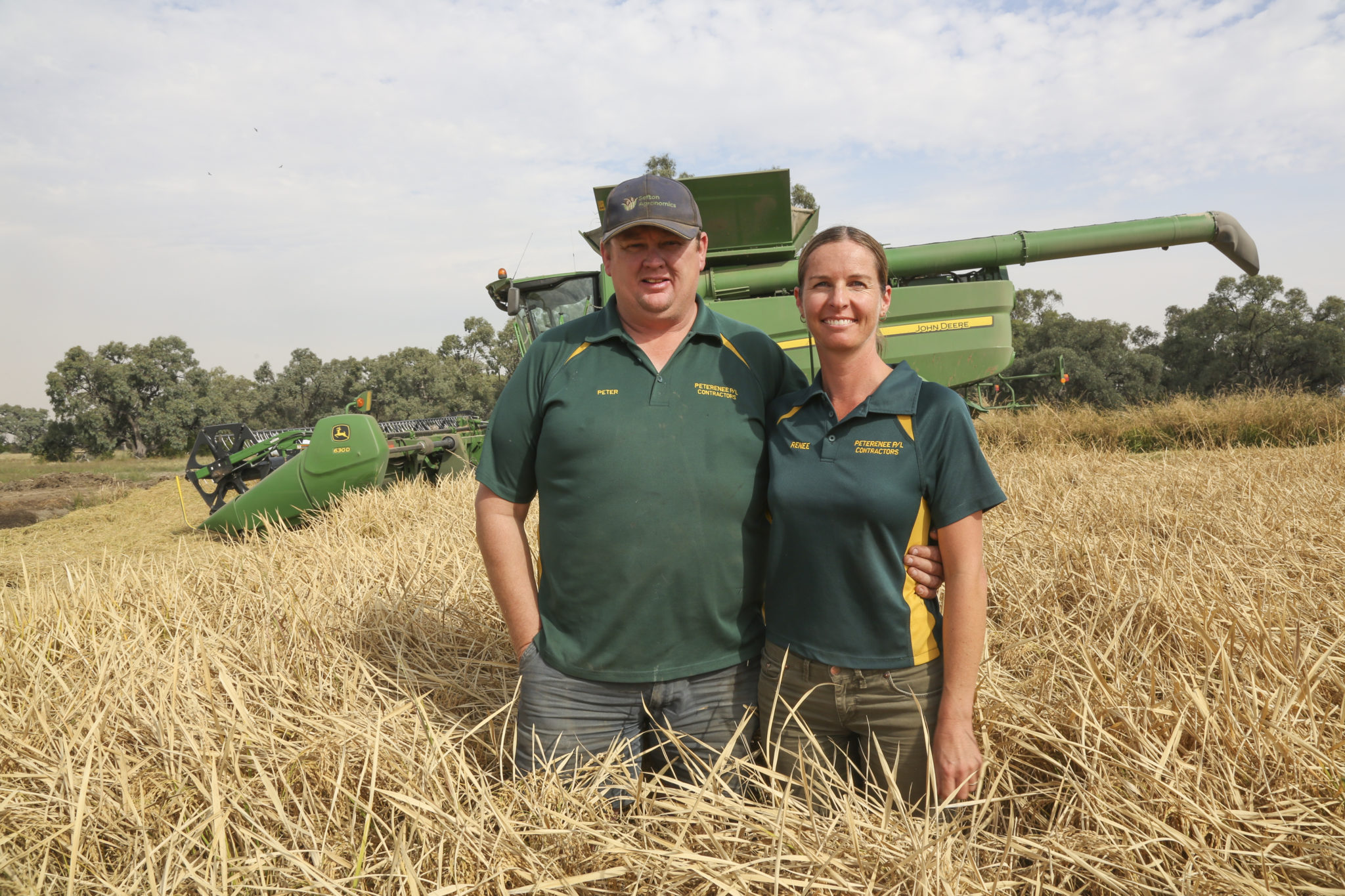 The Burkes won the 2019 award for their outstanding agronomic and business management on the 1280-hectare irrigation farm they own and operate near Jerilderie.
Troy Mauger, Rice Extension said the Burke's farming operation featured industry-leading management practices, excellent workplace health and safety, water use efficiency driven by recycling and a move to drill sowing for better establishment, and water management of rice crops.
"In 2018–19, Peter and Renee achieved exceptional production results, including an average yield of 13 tonnes per hectare, which is 33% above the Murray Valley five-year average for Reiziq," said Mr Mauger.
"The judges remarked how well the Burkes integrate business and agronomic principles, including soil testing, stubble management, drill sowing, employing off-farm expertise to good effect and notably, using the temporary water market to secure water at minimal cost."
The open day run by Rice Extension at 'Mayfield', 1163 Willows Rd, Jerilderie will kick off at 11.30am and wrap up by 4.30pm, to be followed by a social meal and refreshments.
Presentations on the day include:
How did the Burkes achieve 33% above average yield drill sown Reiziq crop in C19?
Implementing a WH&S program on your farm with Safe Ag Systems
C20 Rice crop inspection and NSW DPI agronomic and variety trials
'What makes a successful farm business?' Q&A panel with:
Geoff King, Westpac
Paul O'Donnell, Brian McCleary & Co Accountants
Greg Sefton, Sefton Agronomics
Anthony Rudd, I-AG PTY LTD
Tom Howard, SunRice