CORPORATE PUBLICATIONS
AgriFutures Australia Strategic R&D Plan 2017 – 2022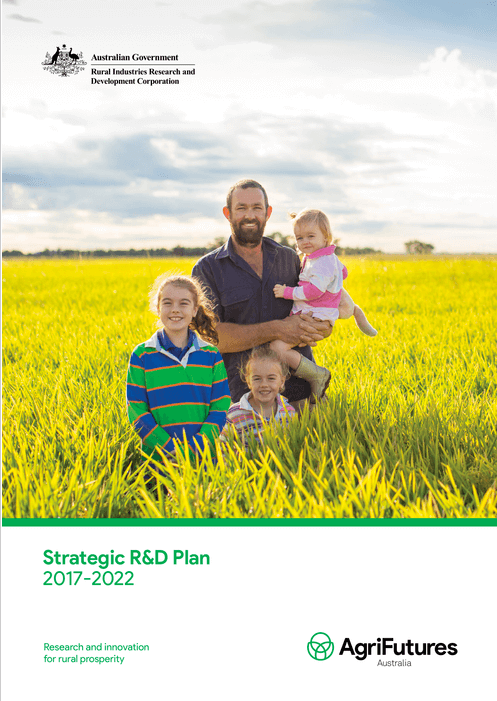 Right now, AgriFutures Australia sits on the brink of possibility, with an opportunity to capitalise on changes within our organisation to set new, ambitious goals that will benefit rural industries across Australia.
With a new location, a new Chair, a new Managing Director and a new team, we are surrounded by new possibilities for established and emerging industries. This Strategic Research and Development (R&D) Plan sets out our roadmap for the future – a future where we build on strong foundations to realise the many opportunities on the horizon.
The next five years will centre on four arenas: people and leadership; national challenges and opportunities; growing profitability; and emerging industries. Our success in each of these arenas will be measured by the real outcomes of real people and it is with a sense of renewed energy and commitment that we embark on this work.