CORPORATE PUBLICATIONS
AgriFutures Australia Annual Report 2021-2022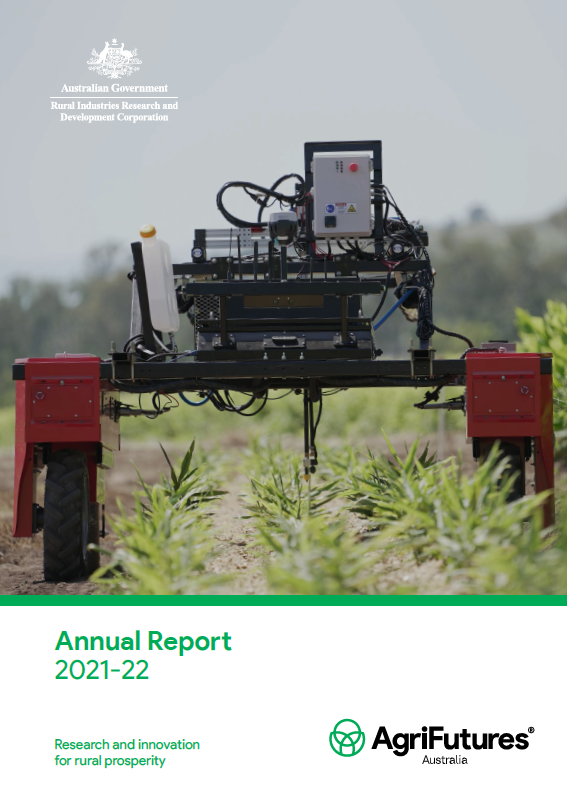 286 pages

Published: 9 Jan 2023

ISBN: 978-1-76053-266-6
This document is AgriFutures Australia's Annual Report to government and industry stakeholders, covering the organisation's operations for 2021-2022. It is aligned with AgriFutures Australia's Strategic R&D Plan 2017-2022, Annual Operational Plan 2020-21 and the Australian Government's research priorities. It includes:
An operational report
An annual performance statement
Financial statements
The Auditor-General's report on the financial statements.