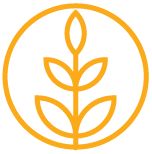 Drone honey bees – semen production
New South Wales Department of Industry and Investment for and on behalf of the State of NSW - Inactive
Project code: PRJ-000508

Project stage: Closed

Project start date: Monday, July 1, 2002

Project completion date: Friday, May 16, 2008
National Priority: HBE-Identify and develop technology for improved hive performance.
Program
Honey Bee
Research Organisation
New South Wales Department of Industry and Investment for and on behalf of the State of NSW – Inactive
Objective Summary
To provide data on the effects of drone age season (time of year) and differences between unrelated drone breeding lines on the production and quality of drone semen. To determine if semen quantity and sperm numbers are selectable traits.