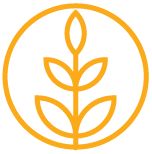 Kangaroo wildgame industry training initiative
Safe Food Production Queensland
Project code: PRJ-005549

Project stage: Closed

Project start date: Monday, March 15, 2010

Project completion date: Tuesday, November 1, 2011
National Priority: KAN-Enhance industry success through targeted industry-specific RD&E
Summary
This project addresses some of the rudimentary training needs that have been identified through extensive consultation with industry representatives and Government agencies following the reduced export market access for human consumption kangaroo meat in 2009.
It is anticipated that industry and training providers will follow up with further training initiatives to ensure that the needs identified in this background statement are fully addressed.
There are certain minimum operational standards required by all markets, including domestic human consumption food, export human consumption food and the pet food industry. Future training for the wild game industry must meet the changing market requirements. Export markets have identified short term industry training needs, with the training sub-committee acknowledging the need for longer term training development to provide the industry with greater career pathways. Export markets have indicated the need for kangaroo to be harvested and processed to a national red meat standard fit for human consumption and for industry training to reflect this. It must also be recognised that all harvesting must take place in accordance with the commonwealth requirements for the wild harvest of native species.
This project addresses both the immediate training needed to re-establish export markets and the long term training structure required to mintain those markets. It meets the immediate need by developing and providing immediate gap training for Wild Game Harvesters. It meets the long term needs by establishing a training system within the national training framework thouugh working with appropriate national bodies to provide national competency standards.
Program
Kangaroo
Research Organisation
Safe Food Production Queensland
Objective Summary
The funding would be used to extend the Rural Industries Research and Development Corporation's current kangaroo harvester training program. The additional funds will be used to accelerate training delivery, update and enhance training materials, develop a competency-based qualification and on-the-job assessment framework to facilitate ongoing training, and retrain and assess skills and knowledge of harvesters
This training will ensure that kangaroo harvesters have the skills to meet international requirements and changing market conditions. All kangaroo harvesters receive training before they are first licensed—this program builds on that training to upgrade their skills on an on-going basis. A key part of the training will be the inclusion of a practical skills assessment where harvesters will need to demonstrate their competency through one of a number of assessment methods, such as an on-the-job demonstration.
The project objectives include:
1. To provide extension training for wild game field harvesters and field depot operators on hygienic dressing and storage and handling of carcasses that links into a competency based framework for demonstration of skills and knowledge;
2. To develop and implement an on-the-job assessment framework for assessment and verification of wild game field harvester skills and knowledge; and
3. To identify national wild game field harvester and field depot operator competencies / identified Industry Skill Sets to be used as the basis for future training programs and industry development.