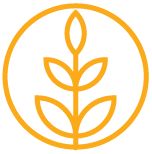 Review of chemistry associated with honey testing
The Crown in right of the State of NSW acting through the Department of Primary Industries
Project code: PRJ-011685

Project stage: Closed

Project start date: Monday, March 4, 2019

Project completion date: Friday, June 7, 2019
National Priority: HBE-Identify and develop technology for improved hive performance.
Summary
Recent media attention regarding alleged honey adulteration and quality issues has raised some concerns in the Australian honey industry. There are concerns that the analytical techniques used to identify adulterated honey samples, as well as those techniques which measure honey quality, need to be reviewed to determine which methods are suitable.
A literature review be undertaken to investigate analytical methods to determine adulteration and quality of honey samples. The literature review will be used by key stakeholders, including AgriFutures Australia, key producers/honey processors and the Australian Honey Bee Industry Council to determine future directions the industry should take to ensure the problem is overcome.
Program
Honey Bee
Research Organisation
The Crown in right of the State of NSW acting through the Department of Primary Industries
Objective Summary
The objective of this project is to:
• Identify and review current and new analytical techniques for honey analysis and the limitations of these techniques;
• Evaluate the chemistry of Austrian honey based on past research. This will include determination of limitations of different analytical techniques given the particular floral characteristics of Australian derived honey, as well as the effect of supplementary feeding on analytical results;
• Review national and international regulatory policies and guidelines on honey testing and the determination of honey adulteration;
• Provide recommendations as to which analytical methods are likely to be the most appropriate for the Australian honey industry.