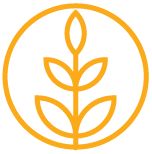 Chicken Meat
Chicken Meat Advisory Panel
Katherine Balding (Chair)
Baiada Poultry Pty Ltd
Katherine has over 20 years' professional experience in the chicken meat industry and her career has spanned Technical Director, National Nutrition Manager, Nutritionist, Quality Control Manager and Laboratory Manager with Ingham's, an Australia/NZ integrated poultry producer. Katherine recently joined Baiada Poultry Pty Ltd , Australia's largest poultry integrator. Katherine has a Bachelor of Science, Food Science and Technology (Honours) from the University of New South Wales.
Susan Klein (Deputy Chair)
Ingham's
Susan is the National Technical Services Manager for Ingham's Enterprises. Susan commenced her career with Ingham's as a trainee microbiologist in 1995, after completing a Bachelor of Science majoring in Microbiology and Biochemistry at the University of Queensland. Susan's portfolio includes food safety, quality and animal welfare systems across primary processing, further processing, supply and logistics, livestock, feedmilling and R&D, and she is a technical assessor for the National Association of Testing Authorities (NATA).
Dr Sheridan Alfirevich
Sheridan's expertise spans meat and layer chicken breeders, turkey breeders, meat chickens, turkeys, layers, hatcheries and processing facilities. Sheridan graduated from Murdoch University with a Bachelor of Science (Veterinary Biology) and Bachelor of Veterinary Medicine and Surgery, with Honours. She is a member of Avian Health Chapter of the Australian and New Zealand College of Veterinary Scientists, President of the Australasian Veterinary Poultry Association and Board Member of Free Range Egg and Poultry Australia.
Dr Janine Chang Fung Martel
Animal Welfare Manager for Baiada Poultry Pty Ltd
Janine oversees the national animal welfare portfolio across breeders, hatcheries, broilers and processing plants. Janine trained as a Veterinarian and later completed her PhD investigating the impacts of extreme climate events on welfare and productivity, developing strategic recommendations to support adaptation initiatives and inform government policy. Over the last 10 years, she has worked on assessing climate change impacts, integrating precision technology in agricultural systems, epidemiological surveillance of avian influenza and other important diseases, and establishing biosecurity initiatives. Her experience spans extensive and intensive animal production systems in dairy and beef cattle, wool and meat sheep, aquaculture and poultry.
Brian Astridge
TUROSI Food Solutions Group
Brian is an industry leader in, food safety, animal health and welfare, innovation, environment and sustainability. Brian is a member of the TUROSI Executive Team. He has been involved heavily in poultry industry initiatives including being the representative for the NZ Food Research Science Centre. Prior to this, Brian was Operations manager for the Food Innovation Centre in NZ. He has significant international experience on issues relating to trade in food and animal products holding diplomatic roles including a posting to Brussels. Brian has a Bachelor in Food Technology (BTech) and a Post graduate Diploma in Business and Administration.
Luke Trevanion
Santrev / FarmMark
Luke takes over 20 years of hands-on experience and applies it within Santrev / FarmMark providing direction on what growers need to build and run a successful farm with major consideration in performance and farm efficiency. Luke and his team have grown Santrev / FarmMark into the premier poultry shed building company in the country building over 600 poultry sheds over the last 20 years. Luke is committed to researching developing the very best innovations to serve the Australian Poultry industry and has visited farms and attended trade shows all over the world looking for new ideas.
Karen Gurney
Redsun Nutrition Pty Ltd
Karen is the Nutritionist and Director of Redsun Nutrition, with a career spanning over 20 years in poultry nutrition for Australia's meat and layer industries. She has a Bachelor of Agricultural Science (Animal Production) from the University of Sydney, specialising in poultry through earlier roles before building her consultancy. Her experience includes working with international producers and promoting quality assurance to navigate supply chain and diplomacy for welfare-first results. Karen was a member of the Executive Team for the Poultry Information Exchange, and is driven to generate results by innovation, through the sharing of information and encouragement of future talent pipeline.