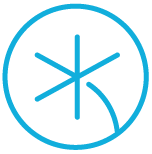 Insects
Emerging Insect Technology Hub
Duncan Rowland (Chair)
Stock Feed Manufacturers Council of Australia (SFMCA) & Feed Ingredients and Additives Association (FIAAA)
Duncan Rowland brings enormous expertise in the feedlot sector to the EIT Hub.
He has 14 years experience in managing feedlots throughout Victoria, New South Wales, and Queensland. Mr. Rowland served as Vice President of the Australian Lot Feeders Association for two years and several more as a director of the peak body.
Mr. Rowland also spent 14 years at Animal Health Australia, where he was Executive Manager for Biosecurity and Product Integrity. He concurrently served as the CEO of the Livestock Biosecurity Network, and facilitated education in the University of Sydney's Masters in Veterinary Public Health Management course.
Mr. Rowland is the CEO of the Stock Feed Manufacturers Council of Australia and the Feed Ingredients and Additives Association of Australia. He is also the independent chair of the Insect Protein Association of Australia and sits on the Executive Committee of the Australian Oilseed Federation.
Mr. Rowland holds a degree in applied science (agriculture), a graduate diploma in business administration, and a masters in veterinary public health management. He is also a graduate of the Australian Institute of Company Directors, demonstrating his commitment to professional development and governance expertise.
Anna Okello (Founding Member)
Australian Centre for International Agricultural Research (ACIAR)
Dr. Anna Okello has eighteen years' experience in global health and international development, with expertise in the funding and design of agrifood systems research.
Dr. Okello's current role is research program manager for livestock systems and one health at the Australian Centre for International Agricultural Research, a statutory agency within the Australian government's foreign aid program.
With a keen interest in international livestock development and public health research, Dr. Okello has held research, management, policy process analysis and advisory roles for renowned organisations including the World Health Organisation, the University of Edinburgh, and the Australian Government.
A registered veterinarian with a PhD in political science from the University of Edinburgh, Dr Okello maintains an academic teaching role at the university and serves as a Lancet Commissioner for One Health. She is also a senior editor at CABI and leads the integration workstream for United Against Rabies.
Dr Okello has a research interest in intersectoral policy processes and systems thinking in the areas of food and health security. She has an unwavering commitment to driving impactful change and shaping the future of livestock systems and one health initiatives.
Dr Olivia Reynolds (Founding Member)
AgriFutures Australia
Applied ecologist Dr Reynolds has close to two decades of expertise in sustainable agricultural practices, plant health, biosecurity and innovation. She has made significant contributions in various public and private institutions at national and international levels.
In 2003 Dr. Reynolds obtained a PhD in Rural Science from the University of New England. Drawing upon her profound affinity for collaborating with industry stakeholders, she relishes the opportunity to leverage research and development to empower industries and drive impactful progress.
Dr. Reynolds is a senior manager at AgriFutures Australia, director of Susentom, director with the Australian Plant Biosecurity Science Foundation, an adjunct associate research professor at Charles Sturt University and a Jinshan Scholar at The Fujian Agriculture and Forestry University.
Dr. Reynold's publications extend to over 60 peer-reviewed journals, proceedings and book chapters, numerous industry articles, and media interviews, influencing grower and stakeholder practices and research. Olivia is also a subject editor on two international, peer reviewed journals, agronomy and insects.
She has a deep interest in the expansion and exploration of the opportunities in the emerging insect industry in Australia.
Dr Chrysantus Tanga (Founding Member and Secretariat)
International Centre for Insect Physiology and Ecology (icipe)
Dr. Chrysantus Tanga holds a PhD in Agricultural Entomology from the University of Pretoria, South Africa, as well as a BSc in Zoology and MSc in Medical Entomology from the University of Buea, Cameroon.
Dr. Tanga has published more than 95 peer-reviewed articles in scientific journals, several book chapters and training manuals, given over 56 presentations at scientific gatherings, and has won many research grants.
The efforts of Dr. Tanga and his team leading the continent-wide initiative on Insects for Food and Feed won global recognition and was awarded the prestigious Curt Bergfors Food Planet Prize. Dr. Tanga has several years of wide-ranging experience in the up-scaling, and dissemination of innovative technologies such as integrated pest management, and insects for food and feed.
Dr. Tanga's research interests include circular economy of edible insects, product development, youth empowerment, project management, policy development, food security and poverty alleviation.
Today, Dr. Tanga is a senior scientist and the head of Insects for Food, Feed and Other Uses (INSEFF) Programme at icipe. He is also an enthusiastic member of the Entomological Society of America, and African Association of Insect Scientists, among others.
Jeannine Malcolm (Australian EIT Hub Committee Member)
Mobius Farms Pty Ltd
Jeaninne Malcolm is a qualified chemical engineer and educator and possesses a diverse professional background in the pharmaceutical and wine industries in Australia that has shaped her success in the insect farming sector. Her strengths lie in strategic planning, operations, process improvement, equipment and process validation and team management.
Mrs Malcolm's career spans the highly regulated pharmaceutical and biotech sector and includes experience managing multi-million dollar capital projects in the wine industry. Motivated by a deep-seated desire to promote equal opportunities and facilitate personal growth, Jeannine decided on a career transition into the field of education.
In 2019 she learnt of the bioconversion capabilities of black soldier fly larvae, sparking her vision for Mobius Farms. After researching methods for the management of piggery waste – a widespread issue – and the opportunities in the circular economy aspect of rearing insects on waste streams as a source of protein, Mrs Malcolm established Mobius Farms.
She now channels her efforts towards converting food waste into valuable resources through insect farming. The outcomes of this venture encompass insect protein and its derivatives for pet food and livestock feed, as well as fertiliser for agricultural purposes.
Mrs Malcolm's pursuit of knowledge led her to study black soldier fly farming in the Netherlands and attend conferences in Australia and Africa, where she recognised the potential for collaboration.
Prof Louwrens Hoffman (Australian EIT Hub Committee Member)
The University of Queensland
Professor Louwrens Hoffman is an animal scientist by training and a farmer at heart. He firmly believes in the future potential of insects as sources of feed and food, and continues to explore their ability to up-cycle waste.
Professor Louwrens Hoffman is a world-renowned meat scientist with more than 30 years of experience in meat research. He has a keen interest in opportunities in provenance, uniquely Australian meats, as well as native meats for human consumption such as kangaroo and crocodile.
Professor Louwrens Hoffman has published over 450 peer-reviewed scientific papers on animal production systems and their impact on animal welfare and product quality. Since joining the University of Queensland in Australia he has dedicated the past 14 years to studying the use of insects, particularly black soldier fly larvae, as a protein source in livestock production systems, with a focus on mono-gastric animals.
Growing up on a cattle and pig ranch in Zimbabwe, Professor Louwrens Hoffman developed a passion for animal science early on which led him to pursue tertiary qualifications at Stellenbosch University in South Africa. He later spent two decades there teaching and researching exotic meats.
Roseanne Mwangi (East African EIT Hub Committee Member)
The Insectary
Roseanne Mwangi is a passionate marketing advocate for black soldier fly larvae farming in Kenya, as part of the Insectary Kenya Limited company. The Insectary returns food waste to the food chain by using black soldier flies to produce an alternative protein source for animal feeds.
The company works in collaboration with producers of commercial scale waste to provide a solution for handling their waste, and avail larvae as a product for use in animal feed.
As one of the early adopters of the concept, Ms Mwangi has become a thought leader within the industry, taking up roles in knowledge partnerships, systems designing and process optimization, as well as market research and marketing development.
Ms Mwangi actively convenes at a local association on the black soldier fly in Kenya, where she helps to shape the discourse through collaborations with partners, producers and interested parties.
She is a social development professional who has had a wide range of formal training in socio-economic development and hands on experience spanning over 15 years; dealing with people, processes and markets.
Having also worked in the private sector, Ms Mwangi participated in the alignment and subsequent transformation of the local potato sector from a value chain approach, working to increase production and consumption and reduce post-harvest food loss.
Talash Huijbers (East African EIT Hub Committee Member)
InsectiPro
Talash Huijbers is the founder and chief executive of InsectiPro, a forward-thinking startup engaged in providing food security solutions in Africa through the use of insects for food and feed.
She is known for thinking outside the box on topics from recycling to animal feeds. Her business, InsectiPro, collects organic waste and up-cycles it, using insects to create high-value products such as protein, oil and fertiliser.
Those sustainable inputs means more sustainable and efficient outputs which can be used in food, feed, pharma and agriculture. By using waste products, Ms Hujibers and her team are closing production cycles, creating circular systems, lowering costs and aiming to create more nutritional inputs for feed and food.
InsectiPro is focused on setting up sustainable food production systems that have a positive impact on the climate through regenerative agriculture. It aims to make Africa food secure by creating circular, sustainable, nutritious and profitable systems that positively change existing food and value-chains.
Ms Huijbers specialised in international food and agribusiness at university where her passion for sustainability and food security intersected with real-world application. She is now responsible for educating stakeholders and communities on alternative protein sources in Africa as a viable business and sustainable circular model of ensuring food security.