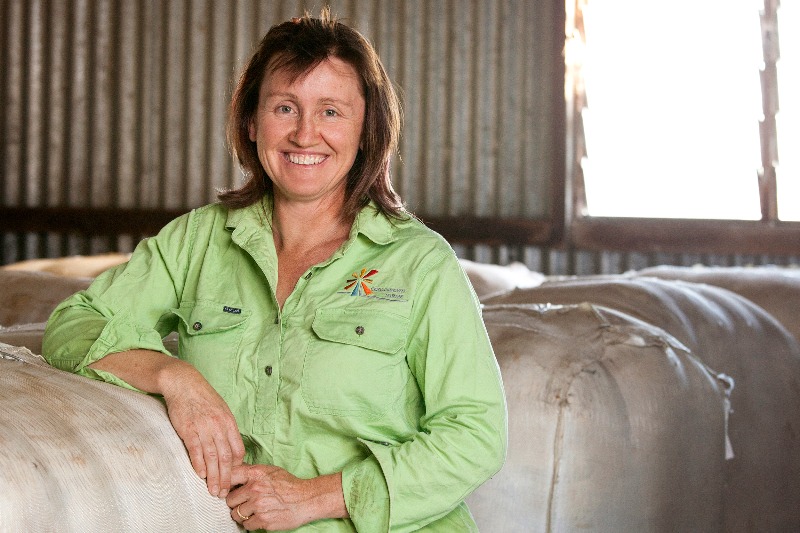 It was Belinda's use of sheep tracking collars to provide real-time data to address animal welfare, improve lamb survival rates and trial the implementation of novel technology for commercial farm management that led to her winning the  AgriFutures WARural Women's Award last year. The Esperance mixed grain and sheep farmer called the 18 months since then "a bit of a whirlwind!"
The Lay's family business, Coolindown Farms, was the first in Australia to use IoT (internet of things) devices to track animal welfare using the Sigfox network. The IoT devices use radio frequency to transmit data to a tower, which is then relayed to a phone. The sheep collars send a reading every 30 minutes, enabling Belinda to track the animals at any time of the day using her mobile phone.
Getting immersed in the world of agtech through the sheep collar project has been an eye-opening experience for Belinda and now she wants to help other primary producers by demystifying agtech and helping them to get the most out of their data.
"Being a Rural Women's Award state winner is a full-on experience. I launched myself in and have used it as an opportunity to network and meet so many great people. One of those was Wes Lawrence from AxisTech who I met at an industry event. We talked about some of the challenges I was facing getting the data from the sheep collars to work for me and he was really open and helpful," said Belinda.
"Together Wes and I have developed the 8 Pillars of Agtech framework and it's my opportunity to give something back to the industry."
The 8 Pillars of Agtech are installation, sensors, devices, connectivity, data ingestion, data storage, on-farm data consumption, and aggregated data consumption. By adopting this framework Belinda and Wes hope all sectors of agribusiness will be able to better understand how they can utilise and control their own data and confidently adopt agtech.
"The framework allows producers and other agribusinesses to assess their needs and the technology solutions available from the start of the process, or if they're already underway, the framework can provide tools for troubleshooting or further evolving their project.